How a DVC Stay Works! – Part 1
Are you debating a Disney Vacation Club (DVC) membership? If so, the biggest mystery for you might be the most important one. What do you get with your points? Let's walk through the details of how a DVC hotel stay works.
Booking Reservations
You've read about the process for booking reservations in other articles here. I won't bore you with the details again other than to stress the difference in the process. When you check for availability for a standard Disney vacation, you'll use the official Disney website. Here, you'll fight to book a room in the face of massive competition.
With DVC, you'll visit a website that's exclusive to members. On this site, you'll face only a fraction of the competition, and you won't pay money for a hotel reservation. Instead, you'll exchange the DVC points in your account for a hotel stay. It's a much calmer process.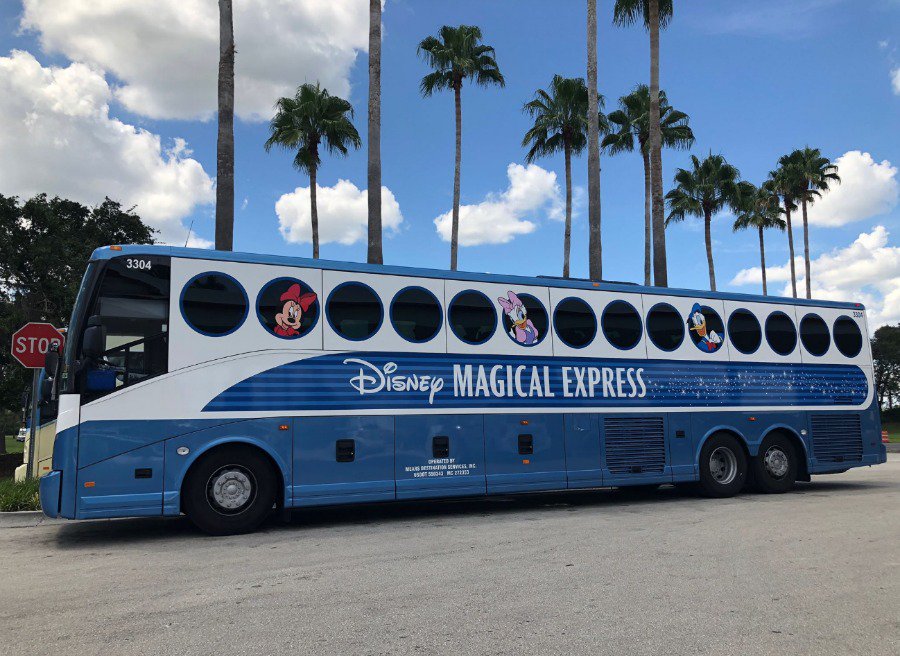 Getting to the Resort in Style
Now that you have a DVC reservation, you're ready for your vacation! Those of you who drive to the resort will simply park and head to the hotel lobby.
Vacationers who fly will receive a bonus amenity before you reach the hotel. You'll schedule Magical Express, which simply means that you'll give Disney your flight information and from there, Disney will take care of your luggage for you, ensuring that it reaches the resort. Once you arrive at Orlando International Airport (MCO), you'll walk over to a special Disney section. You'll have no trouble finding it since you'll simply follow the signs (and the crowd) to this spot.
At the Magical Express line, you'll scan your Magic Band. Then, you'll get on a special Disney bus that will drive you to your hotel. I've found that Magical Express is a secret ingredient that helps a Disney vacation start a bit earlier. The moment that you depart the airport, you'll watch Disney videos and quizzes on the bus that will get you in the mood for a magical time. And this service is totally free as part of your official DVC hotel stay!
The Check-In Process
Hotel check-in has evolved in recent years. Historically, you'd walk to the front desk in the hotel lobby and stand in line. Eventually, when your turn arrived, you'd introduce yourself. A kindly cast member would then tell you the room number and hand you the keys to your hotel room. Best of all, they'd punctuate the conversation with those wonderful words, "Welcome Home!"
Today, you no longer need to complete this step. Your Magic Band doubles as your room key. The moment that your room becomes available, Disney will text you with this news. At the same time, the system will authorize the Magic Band to unlock the door.
Disney also added new technology in 2018, via the My Disney Experience app. You can authorize your smart device to operate as a room key, too. So, you have two different ways to enter your room without visiting the hotel lobby. The only downside is that you won't hear those magical words, "Welcome home!" That's because you don't even have to talk to a Disney cast member to enter your room now. It's the trade-off of technological advances. They're more efficient but less friendly.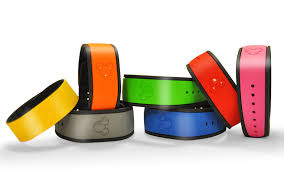 When Will You Get Your Room?
Speaking of check-in, the other thing to know involves room assignments. Cast members must clean hotel rooms before you stay in them. Sometimes, this takes longer than others, depending on attendance the previous night.
Disney's rules state that DVC check-in is at 4 p.m. Some lucky guests receive their room assignments much earlier in the day. To wit, I've had a room ready at 8:45 a.m. before. I departed my plane, and the first email I read was Disney telling me that my vacation could start immediately.
That's the best-case scenario. The realistic scenario is that you'll receive your room at some point in the early afternoon. Those of you who arrive early have no need to wait, though. Magical Express has your luggage, and so you can head to the park whenever you want. Similarly, anyone who drives can simply drop off their luggage at the resort. All Disney properties have a spacious area where they keep luggage until rooms are ready. I've done this countless times without incident. And I find the experience kind of liberating, rather than worrying about my bags, I take whatever I have on me at the moment and head straight to the parks.
Please Check Back in the future for Part 2 of How a DVC Stay Works!