How DVC Changed the Way We Do Disney
It has only been four years since my husband and I caught the Disney bug. It began with our first trip to Walt Disney World together in 2015. Since I didn't grow up visiting the most magical place on Earth, I was skeptical of how I'd feel seeing Cinderella's Castle for the first time as an adult instead of as a child. Despite that, I became so immersed in Disney's world that the worries of everyday life seemed far away and insignificant. A large part of the magic came from staying on property at a Disney resort. Disney's Port Orleans Resort-French Quarter was our first on-property stay. I remember falling in love with the wrought iron balconies and lamp-lit walkways, feeling like I was walking through the real French Quarter.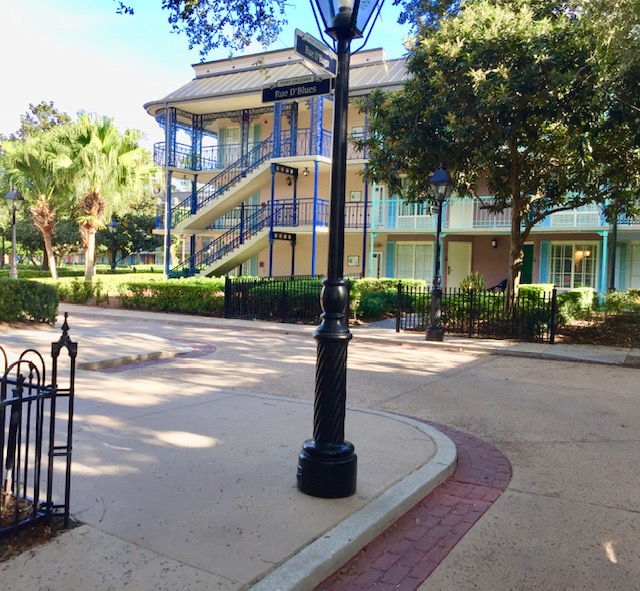 We were hooked and decided to save up for our next trip and returned in 2018 to stay at Disney's Coronado Springs Resort. Again, we fell in love with how Disney's theming could transport us to another place entirely.
Deciding we wanted to visit Disney more often, we knew we enjoyed the moderate resorts for the affordability. However, visiting them often would add up fast. Aside from that, we were looking for a way to make Disney more relaxing as opposed to spending most of our waking hours in the parks. Moderate rooms are nice, but can be small, far from the parks, and lack private outdoor space.
I remember a fun conversation with my husband, Paul, about where we'd stay if we won the lottery. Disney's Grand Floridian Resort, Disney's Animal Kingdom Lodge, and Disney's Polynesian Village Resort were our "dream" locations. We could not justify spending $400-$1000 a night on a hotel stay and decided in reality, these resorts were not possible for us.
Sometime during that second trip, we stumbled upon Disney Vacation Club (okay, not that it's hard to miss one of those booths). In our desperate search to bring more Disney into our lives, we did more research. This brought us to realize we could buy DVC points from the resale market for nearly half of the cost of purchasing directly through Disney. It was not only something we could afford, but something that would afford us years of Disney vacations – staying at resorts we thought were out of reach. I'd never imagined a few months later I would find myself lounging poolside at Disney's Grand Floridian as a guest of the resort.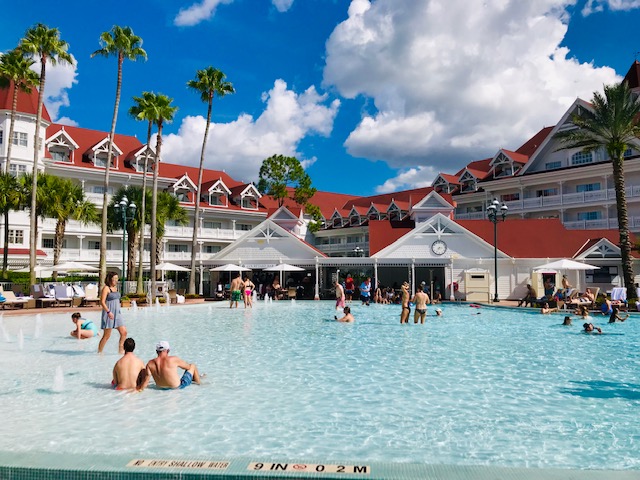 As DVC members, we have enjoyed the flexibility to use our points at many of the deluxe resorts, including the ones on our "dream" list. Most of these resorts are located in close proximity to a park or Disney Springs, so it's easy to hop over to your room for a midday break. DVC villas are much more spacious than typical Disney hotel rooms. Plus, they include one of my favorite amenities, nonexistent in non-deluxe resorts-a private balcony (or patio if you're ground level). Relaxing on the balcony with these views -whether people watching at Boardwalk Villas or taking in the tranquil waterways of Saratoga Springs Resort – is now one of our favorite Disney activities. More than ever, we love spending more time relaxing at our resort.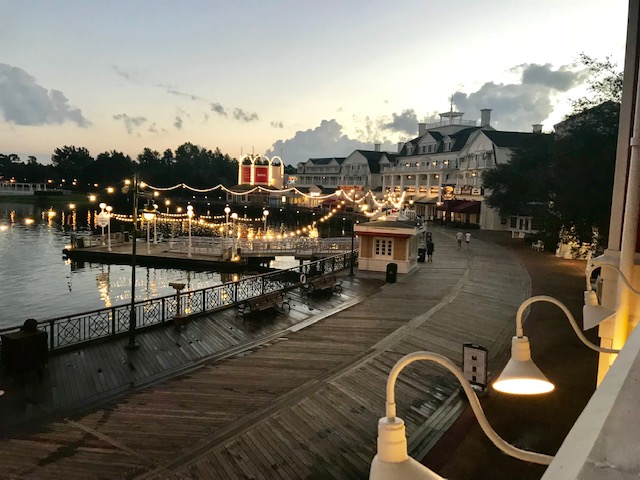 DVC has given us the ability to visit Disney more often (3-4 times every year compared to once every 2-3 years before). It has also given us the ability to share Disney with our family and friends since we can use our points to book larger villas to accommodate more people. We are very excited to be able to share our Disney love with both of our mothers for the first time this summer.
While DVC may not be for everyone, it is worth it to do your research and find out if this could be something you and your family would benefit from. I know that we love our DVC membership and the happiness it brings to always be counting down to our next trip.