Planning a Post-Pandemic DVC Vacation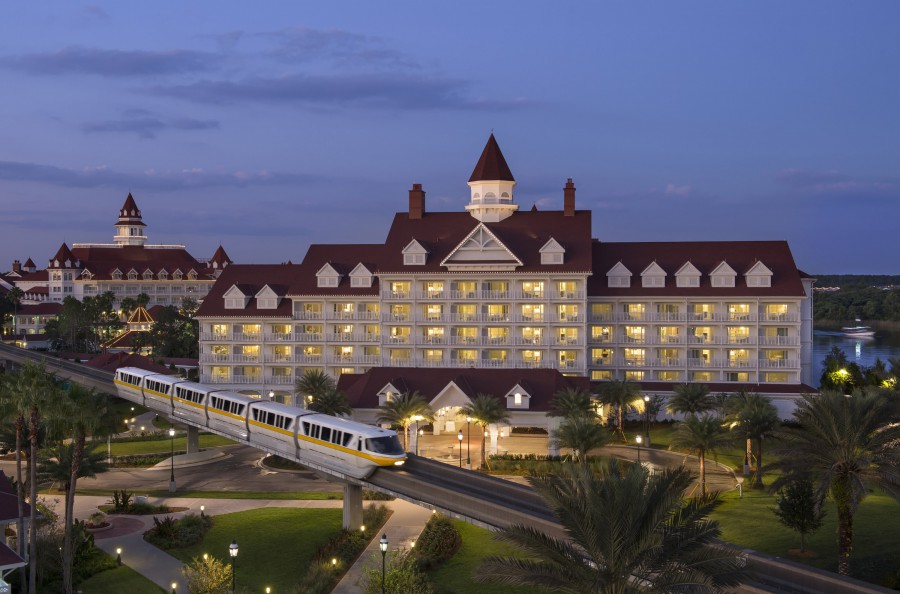 Okay, the worst is almost over. Half of all American adults have received at least one COVID-19 vaccine dose.
The country should reach theoretical herd immunity by the start of July. So, you can safely start planning your next Disney trip! Things are looking up!
Here are a few thoughts on planning a post-pandemic DVC trip.
Book Early
I'm presuming that you want to visit Walt Disney World but much of what I say applies to the Disneyland Resort as well, which reopened on April 30th.
Those of you visiting Hilton Head, Vero Beach, or Kapolei (Hawaii, where the Aulani Resort is located) should verify differences at the various DVC resorts.
However, one premise applies everywhere, especially at the parks. Demand is outrageous right now!
Bob Chapek, the head of Disney, recently suggested that the consumer interest in theme parks borders on unprecedented.
The idea makes sense. People have been cooped up for more than a year and are ready to go outside for a while.
After a brutal 13 months, the tourism industry appears ready to flip its switch from "nobody" to "everybody." You should account for that dramatic change.
You'll want to schedule your DVC resort stay as soon as possible. If you cannot book something right now, remember that capacity limits are being lifted mid June so availability is going fast.
Similarly, you will need Park Passes & Park Reservations to visit the various Disney theme parks. Unless you've visited since July of 2020, this will be new to you.
As more people have received their shots, Park Passes have grown that much more challenging to acquire. I suspect that demand will continue to outweigh supply.
What I'm saying is that you'll need to show some dedication if you're initially unsuccessful with hotel reservations and Park Passes.
Anticipate the Crowds
Let's talk a bit about the fall and winter at Walt Disney World. We already know about one unprecedented event lurking around the corner.
On October 1st, Walt Disney World will celebrate its 50thbirthday. Roy Disney opened the park in 1971, five years after his brother's death.
Disney will throw an epic 18-month shindig to commemorate the event. And that's important when you plan upcoming trips.
October 1strepresents an unprecedented time to visit the parks and say, "I was there!" But Magic Kingdom and EPCOT have already booked Park Passes for that date.
Yes, more may become available. Still, you get the point that the parks will be wild on that day and probably several days before and after it.
You can plan for this by understanding all the amenities on that date will remain in play through March of 2023.
So, what's the rush? Later is just as good!
We recently found out that Disney has canceled the Mickey's Not-So-Scary Halloween Party (MNSSHP) and has replaced it (temporarily ?) with the Disney's After Hours BOO BASH starting August 10th – October 31st on select nights at Magic Kingdom, starting as early as 7PM until 12:30AM. If you purchased a ticket for this event, you will NOT need a Park Pass reservation ahead of time to get in. We are still waiting to hear on the Mickey's Very Merry Christmas Party to see if it will return in 2021.
You can guess based on current COVID trending, but you know Disney will be terrific during the fourth quarter of 2021 anyway.
During a visit, you'll find a new attraction, Remy's Ratatouille Adventure (opening in October), new restaurants like Space 220, and landmark special effects.
Imagineers have added illumination to the most recognizable building at each of the four parks.
At Disney's Animal Kingdom, fireflies will float around the Tree of Life. Magic Kingdom's Cinderella Castle will feature visible Pixie Dust, and so forth.
Disney has even introduced new lighting effects at Spaceship Earth that will remain forever, not just for the anniversary party!
Don't feel like you have to visit in the fall, though. You'll have plenty of time to catch it all in 2022 if so inclined.
Know What Hasn't Changed…But Might Soon
As a quick reminder, here are park changes during the pandemic that will impact a DVC visit.
Face masks required on attractions and when indoors across property
Cavalcades instead of Parades
Restaurant capacity limits
Fewer show-based attractions
No personal character interactions
No fireworks
No FastPasses
Transportation modifications (EPCOT monorail offline)
Some DVC resort amenities unavailable
Many restaurants closed
I could go on, but those are the highlights.
The good news is the Imagineers have performed fireworks tests several times over this past year so these could return by the end of summer.
Disney has also recently bought back the Festival of the Lion King and that move could represent the first in a string of show attractions reopening.
The parks need shows to siphon traffic off the walking paths. It wasn't a problem with capacity restrictions, but it will be when attendance soars.
Meanwhile, everyone has remained silent about the future of FastPasses. One executive stated that Disney Genie nears readiness.
We should allow for the possibility that FastPasses don't come back. I'd like to be wrong about that, though.
Planning a Post-Pandemic DVC Trip
I think you catch my drift here. There's plenty of guesswork involved in planning a DVC vacation over the next two years.
Will Casey's Corner or 'Ohana be open when you visit?
The answer depends on when you intend to arrive. If it's 2022, absolutely. If you're going in July, I'd guess no.
Similarly, I wouldn't bank on parades and fireworks until the end of Summer may early Fall.
I suspect Disney wants to have these amenities operational by October 1st. Consider anything before that a pleasant surprise.
On the character interactions front, the situation has improved. Disney hosts more random character experiences these days.
During such moments, your favorite Disney friends appear and entertain onlookers. Then, they walk away before a crowd forms.
I suspect that personal interactions will return once society reaches the level that qualifies as herd immunity. The ETA on that is the start of July.
As for the EPCOT monorail, Disney is churning buses through all the resorts. So, it's a bit superfluous for the time being.
I'd guess it reopens around the time that Disney's Polynesian Village Resort completes its extensive refurbishment. That will happen before October 1st.
You're getting the overall message here, right? The start of October seems like the target date for when Walt Disney World goes back to normal.
You can plot your booking around that knowledge.
Besides, no matter when you decide to visit, at least you're getting out of the house for a while. Won't that be nice?