Six Reasons to Sell Your DVC Contract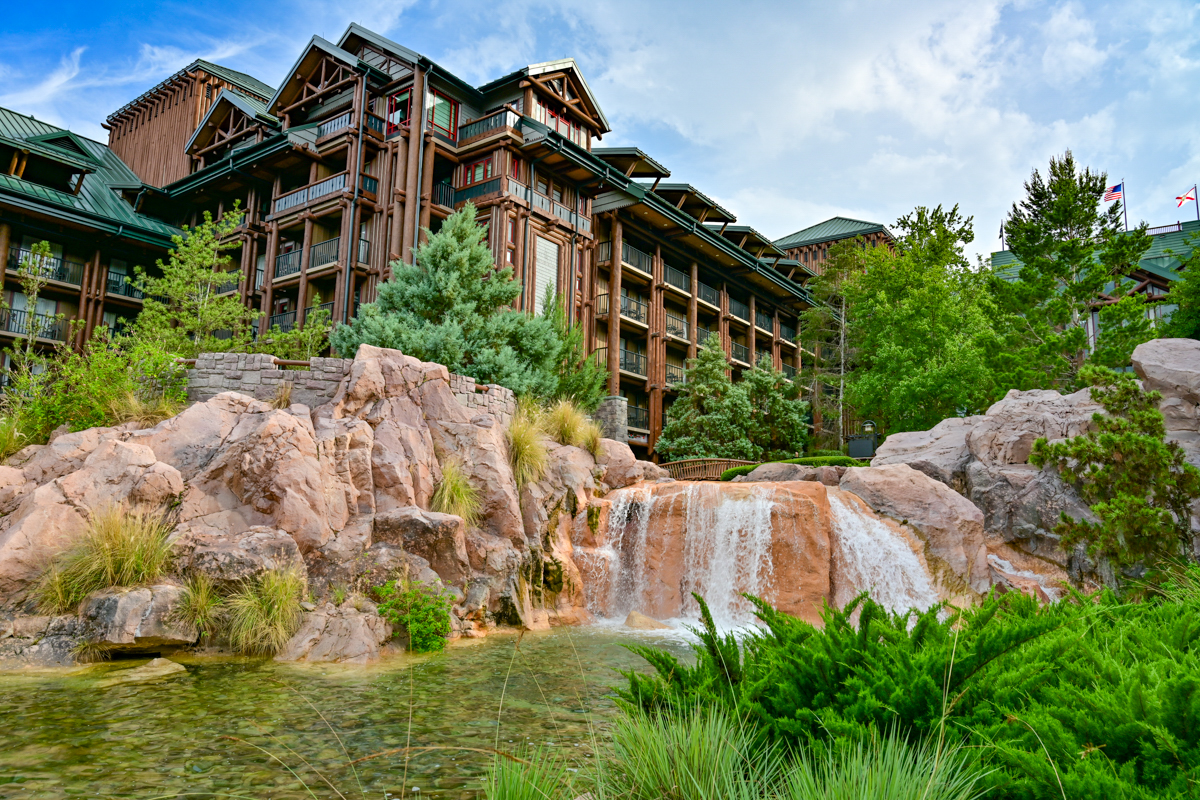 Okay, let's think outside the box today.
I know that many of you love your Disney Vacation Club memberships, but the past 15 months have been weird.
The world has changed mightily, and that includes DVC and possibly even you.
Here are six reasons why you should consider selling your DVC membership.
You Need the Money
Okay, let's start with the harsh reality of our world in 2021. We just lived through a pandemic that is thankfully diminishing in scope in America.
One-third of all Americans have received full vaccinations. More than 50 percent of the population has taken at least one shot. The worst appears over.
Still, the financial ramifications of Coronavirus remain challenging to project.
Many industries like restaurants and physical stores may not fully recover for at least five years, if ever.
Across the country, more than 23 million people experienced temporary layoffs.
Roughly eight million of those were either permanent or lasted at least 15 weeks.
If you are one of the people impacted by this, A) I'm sorry, and B) you could probably use the monetary equivalent of your DVC membership.
Even the least expensive DVC contracts are worth several thousand dollars, and many double or triple that total.
If you're behind on your bills, that DVC money could come in handy. Remember that you can always buy back later if so inclined.
You Want the Money
A secondary thought process applies. You may not need the money per se, but you'd like to have it. 
You're familiar enough with DVC to know that contracts are selling quickly right now.
So, you could list your contract immediately and receive money from the sale in a few months.
At that point, you would have an unexpected windfall that you can use however you see fit.
Currently, the housing market is exploding, while international travel is historically cheap.
Seriously, just shut your eyes and contemplate what you could do with several thousand dollars.
That's a kitchen/bathroom renovation or at least a year's worth of payments on a new car or a trip to Vegas that you'll happily brag later that you don't remember.
We've all just lived through a horrific experience. We deserve some fun, right?
As a DVC member, a Disney trip might qualify, but you maybe prefer something new instead.
You're Less Interested in Traveling
Then, there's the corollary. During the pandemic, many Americans have holed up in their own homes almost all day.
How many of us are ready to go back to normal, so to speak? Are you sure you'll feel comfortable the next time you're at Walt Disney World?
I'm projecting a bit as I ask this question. In February, my wife and I felt claustrophobic during a morning visit to Disney's Hollywood Studios.
That park is the smallest at Walt Disney World. Still, the popularity of Star Wars: Galaxy's Edge and Mickey & Minnie's Runaway Railway keeps it full.
When we arrived at Rope Drop, everything was fine. An hour later, Alien Swirling Sauces switched from a 10-minute wait to 45 minutes.
Even Muppet*Vision 3D required 40 minutes of waiting in line. We eventually sat at a table outside PizzeRizzo and ordered lunch…elsewhere.
Going from only interacting with the people in your family to the entirety of a Disney theme park can overwhelm you.
That's before we factor in lingering health concerns about airplanes and airports. And don't even get me started on hotel beds or restaurant buffets.
If you're cringing at the thought of any of these things, you may not want to travel for a while.
In that case, you should sell your DVC membership right now. It's a seller's market at the moment, allowing you to maximize profit.
Membership Dues Have Increased Too Much
When I first joined DVC, my membership fees at my Home Resort, Disney's Old Key West Resort, cost about $5 per point. They're $8.36 per point today.
The average DVC resort's maintenance fees went up 4.9 percent this year.
Disney's Hilton Head Island Resort and Disney's Vero Beach Resort averaged a 10 percent increase!
Yearly, this growth may seem modest, but it adds up over time. Let's say that you bought 100 points at Bay Lake Tower at Disney's Contemporary Resort in 2010.
At the time, you paid $389 or $3.89 per point for your contract. This year, you paid $690 or $6.90 per point!
I'm not even picking an extreme example with Bay Lake Tower. Vero Beach has risen from $6.61 to $11.23 since 2010!
That's $462 more annually for the same ownership interest. And membership fees never go down.
Resorts were closed during the pandemic, but every DVC property raised maintenance fees afterward anyway.
At some point, you may feel that you're better off selling your contract and just renting a hotel room with those membership fees instead.
You Can Never Get the DVC Room You Want
I always tell friends that they should buy DVC contracts at the places where they intend to stay the most.
Well, I suggested it up until a few years ago. Lately, I've point blank instructed them to buy at their favorite DVC resort.
You may have forgotten due to the pandemic, but DVC booking has evolved into a massive problem.
If you try to book something at the seven-month window, you're rolling the dice with your vacation. And banking on a Waiting List to come through is a sucker bet.
DVC keeps selling hundreds of points a day, but it's not adding to hotel inventory, at least not by a significant amount.
The debut of Disney's Riviera Resort should have addressed the problem, at least somewhat.
Unfortunately, Disney introduced some draconian rules that made the resort less desirable.
DVC intended to add another new hotel by the end of 2022. Alas, that project, Reflections – A Disney Lakeside Lodge, has suffered an extended delay.
Some rumors even suggest that the project has gotten canceled, although those concerns appear premature.
Still, we're years away from the arrival of that or any other DVC resort. So, inventory remains fixed for the foreseeable future.
Meanwhile, DVC still sells those contracts to guests. Each time, you face increased demand for the hotel room you want. It's frustrating.
You Don't Like the Way Disney Is Trending
I just mentioned that DVC is selling points without adding to inventory. However, there's a more significant issue in play with the parks.
As you've probably heard, Disney will stop offering Magical Express in January of 2022.
This invaluable amenity has taken care of many out-of-state DVC members for more than 15 years now. We're used to it and mortified at the thought of losing it.
Sadly, that's not the only change. Extra Magic Hours no longer exist, either.
Disney has stated that guests staying at official Disney resorts will receive 30 minutes of early access before park opening.
However, that hasn't happened yet, and no start date has been announced.
Similarly, FastPasses remain in limbo and may never return. Simultaneously, Disney now requires Park Passes for guests.
I'd expected such a move as a concession to the pandemic. But Disney is offering Park Passes for 2023, meaning this change appears semi-permanent.
Then, there are park aspects like the increased focus on intellectual properties.
We lost Maelstrom in favor of Frozen Ever After. And California Screamin' is now the Incredicoaster.
Even Twilight Zone Tower of Terror became a Guardians of the Galaxy attraction.
Meanwhile, the anchor ride at Disney's Hollywood Studios now stars Mickey Mouse.
All these changes work individually, but they point to a Disney experience you may not prefer.
The Disney that you've known for years as a DVC member is changing, and you may not like it as much.
That's a problem for DVC owners who have contracts that last through 2042 at a minimum, possibly even 2070.
I fully understand why DVC members are so protective of their memberships.
However, the current market represents one of the best times ever to sell a contract.
If you would like further information regarding listing and selling your Disney Vacation Club package, please give our friendly professionals a call at (800-550-6493 or 407-239-8899) or you can send an email to sales@dvcstore.com and we will provide the most update to date information regarding listings prices and the selling process without pressure. We look forward to helping you anytime with questions.