Recapping Destination D23
The Walt Disney Company just held another D23 Parks Panel.
Historically, the D23 Expo in Anaheim provided Disney with the opportunity to inform guests of what's coming next.
More recently, Destination D23 at Disney's Contemporary Resort has done the same at Walt Disney World.
So, we learned about several new attractions and experiences coming to the parks. That's only part of the story, though.
Disney officials also hinted at much bigger plans in the offing. Let's recap all the news and rumors that came from Destination D23.
Disney Confirms Several Projects
Those of you who keep up with Disney attractions know a secret that most haven't realized yet.
Most upgrades coming to Walt Disney World are scheduled for the remainder of 2023 or 2024.
In roughly 15 months, Disney will run out of confirmed upcoming projects, something that hasn't happened since the time before New Fantasyland.
Obviously, attractions remain in the pipeline at Disneyland and Disney's international parks, but the well is in danger of running dry in Orlando.
I'm surprised to say that nothing at Destination D23 has changed that fact.
However, Disney just announced several attractions and provided opening dates/months for several other experiences.
Sadly, we didn't gain any new intel about the upcoming Disney Vacation Club projects at Disney's Fort Wilderness Resort or Disney's Polynesian Village Resort.
However, Disney will enrich your upcoming DVC vacations in other ways.
Here are 13 attractions and experiences Disney has confirmed.
Ahsoka at Star Tours
Have you watched Ahsoka on Disney+? Well, those who haven't are in the minority, at least according to Disney's marketing team.
Disney has gone out of its way to let people know how successful this Star Wars series is on Disney+.
Recently, Disney introduced Ahsoka as a limited-time character at Star Wars: Galaxy's Edge at Disneyland.
Next year, Disney will create a more permanent experience, as Imagineers will add Ahsoka scenes to Star Tours – The Adventures Continue!
That's all we know so far, but such enhancements usually don't take long. I wouldn't be surprised if the addition occurs in early 2024.
Asha Character Greeting
Speaking of limited-time experiences, Asha will appear at Disneyland, Disneyland Paris, and EPCOT.
You've probably got two questions. One is, "Who's Asha?". The answer is that she's the protagonist in Wish, Disney's 62nd full-length animated film.
The second question is, "When is she appearing?" That answer is later this year, presumably in time for the release of the film the day before Thanksgiving.
The length of Asha's character greeting likely comes down to how well the film does in theaters…but Disney sounds pretty confident about this one.
Country Bear Jamboree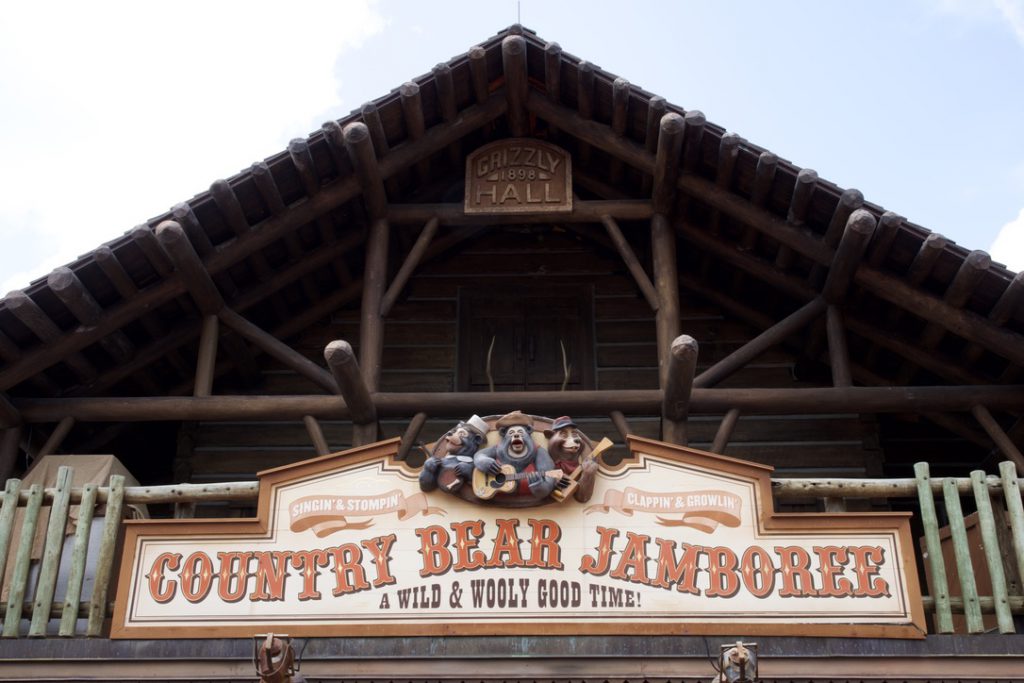 I know that we all love Country Bear Jamboree, an attraction whose existence pre-dates Walt Disney World itself.
In the 1960s, Walt Disney wanted to build a ski resort in California, and Country Bear Jamboree would have anchored that vacation destination.
When Magic Kingdom opened in 1971, Country Bear Jamboree was one of the original attractions…and not much has changed since then.
Not coincidentally, many Country Bear Jamboree shows occur in half-empty theaters these days.
So, Disney will take a bold step in 2024. It'll reboot Country Bear Jamboree with new music next year.
Specifically, Disney is working with some Nashville musicians. They'll repurpose classic Disney songs with some country music sounds.
This change could mean that we'll lose all of the old songs soon. If you're attached to them, you should watch the old version of the show asap.
EPCOT World Celebration Neighborhood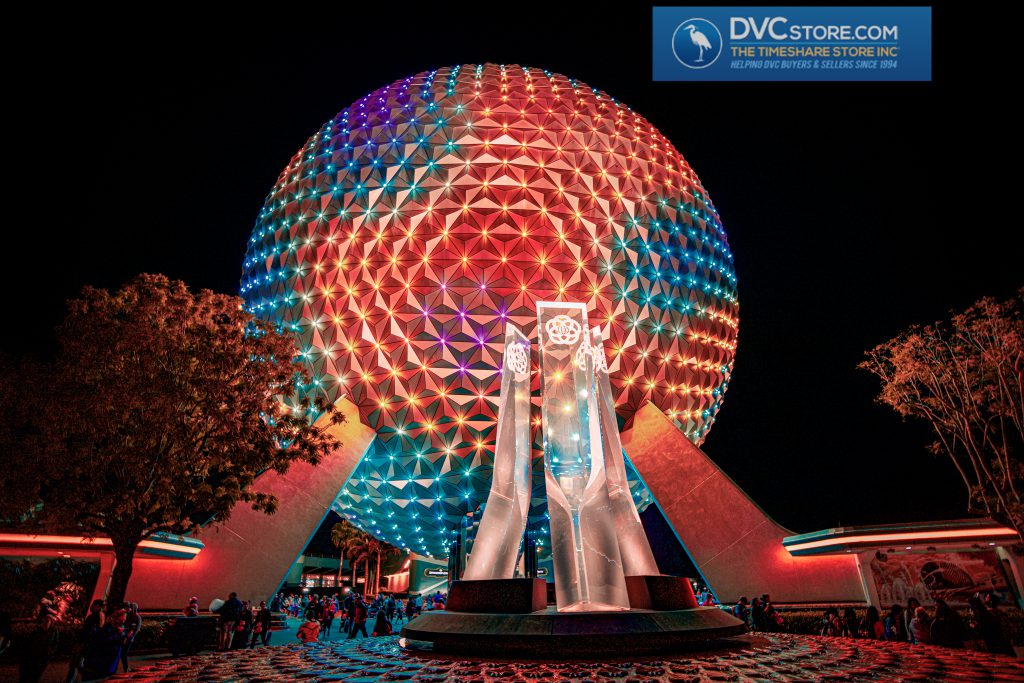 The ongoing saga of Disney's reinvention of Future World will finally end in December.
As a reminder, EPCOT split its themed land, Future World, into three Neighborhoods: World Celebration, World Discovery, and World Nature.
At some point in December, the last of the three, World Celebration, will open.
Disney didn't confirm a date, but it's a seminal moment. It'll include the grand opening of CommuniCore Hall, CommuniCore Plaza, and Dreamers Point.
Figment Character Greeting
Here's an announcement from Destination D23 that has already become a reality at the park.
On Sunday, September 10th, Figment returned to a familiar location: a character spot at the Imagination! pavilion.
The lines for Figment rivaled anything at EPCOT yesterday. Thankfully, the character is here to stay. You'll have plenty of time to meet Figment!
The Hatbox Ghost at Haunted Mansion
Okay, Disney still hasn't revealed an exact date for the debut of the Hatbox Ghost at Haunted Mansion at Magic Kingdom.
However, Disney has now informed us that the Hatbox Ghost will arrive in November.
Yes, that's after Halloween. No, I don't understand it, either.
Journey of Water | Inspired by Moana
The long-anticipated crown jewel of World Nature will debut sooner than you think.
In fact, Disney is offering annual passholder previews on September 24th.
Everyone else can experience the attraction on October 16th. Here's a video of Journey of Water if you don't want to wait:
Lookout Cay at Lighthouse Point
The title is also the reveal here.
Disney had previously announced that it'd open a new private beach in the Bahamas. It's another Disney Cruise Line destination.
Previously, Disney had referred to the location as Lighthouse Point. However, that's an area accessible to several parties.
Now, Disney has clarified that its piece of the island is Lookout Cay at Lighthouse Point.
Luminous The Symphony of Us
Later this year, EPCOT will debut a new nighttime presentation.
Yes, this show replaces Harmonious, which Disney had planned as a long-term performance. Alas, its lack of popularity caused Disney to kill the show.
Luminous The Symphony of Us turns out to be the replacement. All Disney confirmed about it was the logo, though.
We'll learn more when it debuts on December 5th!
Moana Character Greeting
Obviously, EPCOT will host several character greetings as part of the Disney100 celebration that starts on September 22nd.
However, this character greeting is more permanent. When Journey of Water opens on October 16th, Moana will take a place in this part of the park.
From now on, you can always meet Moana when you visit Journey of Water!
Pirates of the Caribbean Tavern
Here's a fun revelation.
Disney wants to expand the story of Pirates of the Caribbean. So, it's adding a new tavern at Adventureland in Magic Kingdom.
Disney didn't clarify whether tavern means Quick Service restaurant, Table Service restaurant, or, you know, an actual tavern.
Still, we do know that the Barker Bird will be involved, and that's fun!
Test Track Redux
In the earliest days of EPCOT, some of us rode an attraction called World of Motion, which was sponsored by GM.
In 1999, GM pivoted to making Chevrolet the sole sponsor rather than its entire line of car brands.
In the process, Disney re-themed the attraction as Test Track. While this thrill ride has undergone some major changes over the years, it's remained its own thing.
However, Chevrolet apparently wants to honor the attraction's history. So, Test Track will change to introduce some World of Motion elements.
Thus far, we have no idea how extensive the changes will be. As a fan of Test Track and World of Motion, I hope the updates are largely cosmetic.
Zootopia Show Near Tree of Life
Here's another unclear update from the event.
Disney will add a Zootopia show near the Tree of Life. This experience doesn't appear to involve digital projection, though.
For this reason, some have speculated that Zootopia will replace It's Tough to Be a Bug!, but Disney said nothing about that publicly.
So, we're getting…something Zootopia in the area where Tree of Life resides.
Suggested but Not Confirmed
Disney officials danced around confirmation on several upcoming projects, by which I mean the expansive ones.
Fans had hoped for news on themed lands and attractions based on Zootopia, Encanto, and maybe even Disney Villains.
All we got instead was the vague Zootopia show announcement.
Still, Disney's Josh D'Amaro and Bruce Vaughn directly addressed some of these projects.
For starters, if Zootopia does become a themed land at Animal Kingdom, it won't take over the current location of DinoLand, U.S.A. as rumored.
Instead, Disney would slot the Zootopia "biomes" elsewhere. That doesn't mean that DinoLand, U.S.A. is safe, though.
Disney stated that it'll bring this part of the park in parallel with the current Africa and Asia themed lands.
In other words, Disney will re-theme DinoLand as a legitimate geographical location on the map. Specifically, it'll be the Central Americas.
Described as the "northern part of South America," this real-world place could still include Disney stories.
Specifically, musical tunes hinted at Indiana Jones and Encanto portions of the park. Disney didn't say that any of this was sure to happen, though.
Similarly, D'Amaro again referenced what lies beyond Big Thunder Mountain…but nothing was confirmed.
So, we're still in a holding pattern on the big stuff. On the plus side, D'Amaro stated that Disney is working on more projects than at any time in its history.
Also, both of these Disney executives acted as if everything was well underway. They just couldn't say anything yet. Let's all hope that's the case here.
Disney may be taking a cue from Universal Orlando Resort, which refused to acknowledge the existence of the VelociCoaster, even though everyone could see the roller coaster tracks.
Alternatively, these projects may be in flux. We probably won't know until…the 2024 D23 Expo.
Please let us know if you have any questions or if you'd like any additional information. If you'd like to rent a DVC Villa for your next Vacation or purchase a Disney Vacation Club property at a reduced price, our agents will be happy to assist you with any questions or information.
You can reach our office at 800-550-6493 or email sales@dvcstore.com.