Which DVC Resorts Feature the Best and Worst Transportation Options
When you go on vacation, you want the least stress possible. But unfortunately, Disney buses can add a bit of frustration to your life. They're unreliable and sometimes maddening.
So, when you schedule your next DVC trip, you should consider which places rank the highest in terms of logistics.
Here are the DVC resorts with the best and worst transportation and logistics.
Best:
How would I define the best transportation options at the parks? Well, I care the most about controlling my schedule.
The unpopular but objectively correct fact about the bus system is that it's better than ever.
Disney has finally added functionality on My Disney Experience to alert guests about bus arrival times. Many resorts also publish digital displays with this information.
Still, some conveniences allow DVC members to avoid the unpredictable nature of buses almost altogether.
Bay Lake Tower at Disney's Contemporary Resort
I'm listing these alphabetically, but I can understand why you might think I'm ranking them since I start here.
Simply stated, nothing else in the DVC library rivals Bay Lake Tower regarding logistics.
This park is a six-minute walk and a crosswalk light away from the entrance to Magic Kingdom, the most popular theme park on planet Earth.
You can usually exit your hotel and stand inside the park in 15 minutes. But, of course, you may not want to go to Magic Kingdom.
If EPCOT's your destination, you merely walk across the connecting bridge at Bay Lake Tower. It takes you to the Grand Canyon Concourse, where a monorail station awaits.
After a quick transfer at the Transportation and Ticket Center (TTC), you're riding a monorail straight to EPCOT!
The convenience of Disney's monorail resorts is incredible.
Disney's BoardWalk Villas
This selection could have just as easily been Disney's Beach Club Villas. The two resorts share the same competitive advantage.
Each resides a short walk away from the International Gateway entrance to EPCOT's World Showcase.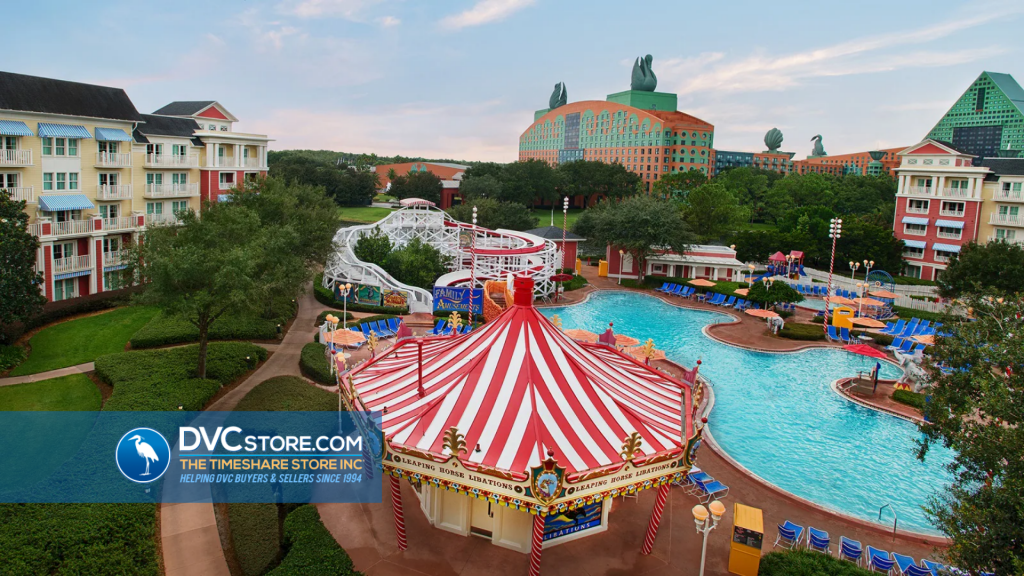 Remarkably, that amenity has grown even better since the introduction of the Disney Skyliner. We'll discuss the transportation service a bit more in two sections.
You likely know the deal, though. Its presence provides a direct route to Disney's Hollywood Studios.
Also, I favor this resort over Beach Club because it's a part of Disney's BoardWalk.
So, you exit the hotel and walk among shops and restaurants. Plus, street performances often occur!
Disney's Polynesian Village Resort
In a way, the Polynesian functions as a bookend to Bay Lake Tower. The latter resort includes a short walk to Magic Kingdom and a monorail switch at the TTC.
When you stay at the Polynesian, especially in DVC residences, you're only a short walk away from the TTC.
However, you can also use the leverage of the monorail service to head directly to Magic Kingdom as well.
Also, while I'm not emphasizing boat service since it's just as mercurial as buses, the sailings from Magic Kingdom to the Polynesian are unforgettable at night.
By the way, you could also take the long way if you're a fitness buff or want to enjoy the scenic route.
The Polynesian contains a walking path to Disney's Grand Floridian Resort & Spa. And the latter hotel has also recently opened a walkway to Magic Kingdom.
I didn't give Grand Floridian a specific section here, but it's just as worthy an inclusion as the Polynesian.
All the monorail resorts provide tremendous utility, which explains why the Grand Floridian will add an expansion in two months and the Polynesian in two years.
Disney's Riviera Resort
I always laugh when I think back at Disney's announcement about its new gondola system. It was a rare time when fans shared a universal opinion.
We all thought, "Oh, that's a really good idea!" Now, some questioned the infrastructure, and complaints have lingered about the lack of air conditioning.
Yes, the gondolas require a less than graceful exit at times. I'll even acknowledge that the multiple collisions have sustained a bit of worry about the process.
Even so, the Disney Skyliner has fundamentally revolutionized Disney theme park transportation and logistics.
When you take a gondola from the Riviera, you KNOW that you will arrive at EPCOT 6 ½ minutes later. Similarly, you're 8 ½ minutes away from Disney's Hollywood Studios.
That sort of ETA certainty was impossible at Walt Disney World before the gondolas debuted. Even monorails come with a bit of time fluctuation.
Disney's Saratoga Springs Resort & Spa
You won't just go to the parks during a Walt Disney World vacation. You'll also dine and shop a fair amount.
The hub for these activities is Disney Springs, the entertainment district Disney created in the last 1970s but wouldn't perfect for 40+ years.
Saratoga Springs possesses a sprawling campus, yet you can book a Preferred hotel room. In doing so, you'll assure yourself of a quick walk to Disney Springs.
During more relaxed DVC vacations, that's even better than staying near the parks!
The Villas at Disney's Grand Californian Hotel & Spa
I'll admit it. This one's something of a cheat. Technically, the place lacks free transportation anywhere.
However, please remember that I'm using logistics and transportation synonymously here.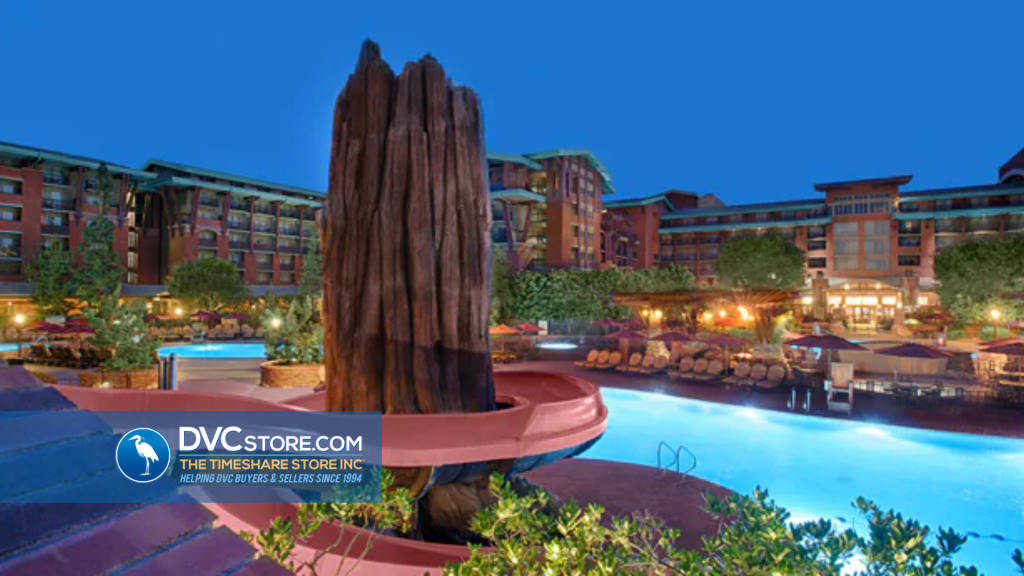 As such, the Grand Californian stands tall as the only DVC resort that connects directly with a theme park entrance.
Yes, Beach Club and Bay Lake Tower reside close to EPCOT and Magic Kingdom, yet even they cannot claim what the Grand Californian has.
You exit the hotel lobby, you make one turn, advance 20 steps, and you're ready to enter Disney California Adventure.
Many guests walking around the Grizzy River Run area of the park don't even realize that you just came in off the streets, so to speak.
The integration of the theme park entrance proves so organic and seamless.
Worst:
What defines the worst logistics at DVC resorts? For me, the answer is as simple as lacking excellent transportation options.
To wit, I'm only singling out three resorts here, all of which I love. In fact, one of them is the first place where we ever bid on a contract, although we didn't get it.
So, I'm not saying I don't love these places, just that their logistics are on a par with the average DVC property. And that's because most Disney resorts feature excellent logistics.
Aulani, Disney Vacation Club Villas
Look, when you want a dream vacation where you escape the chaos and relax in a tranquil setting, Aulani's the absolute best. You'll even discover many Disney touches here, too.
However, Disney doesn't offer free transportation to or from the airport.
Similarly, Aulani doesn't provide free shuttle service to the most popular tourist destination, Pearl Harbor.
Disney's Animal Kingdom Villas
Okay, this inclusion may prove divisive to some. In many online polls, DVC members favor Animal Kingdom Villas as the best resort overall.
I'm not in that camp, yet I totally understand why the place gives parents warm fuzzies forever.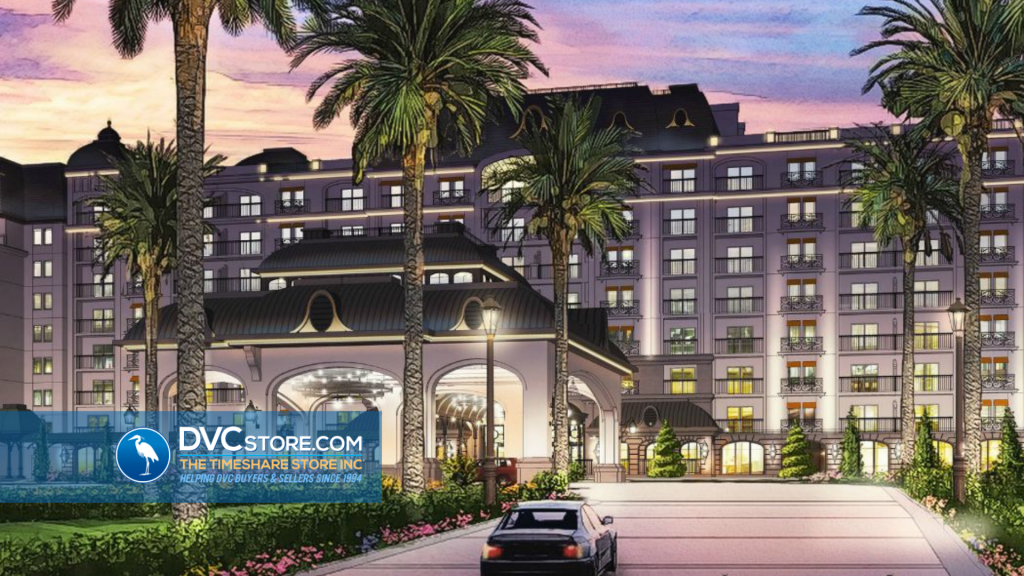 You can't beat the experience of watching your child see animals outside the hotel room. It's pure Disney magic.
Still, with regards to logistics, Animal Kingdom Villas is terrific if and only if you want to visit Disney's Animal Kingdom.
During the other days of your vacation, you rely solely on Disney's mercurial bus system.
Even ride-sharing won't help you much. The Uber/Lyft drivers are upfront about the fact that this area isn't as lucrative as EPCOT/Magic Kingdom. So, they mostly avoid fares here.
Disney's Hilton Head Island Resort
This is where we first tried to purchase a resales contract. I just ran the math. Losing out on that bid probably cost us 120 percent profit. Not even joking. DVC's explosive growth has been remarkable.
Still, the lack of viable transportation is noticeable whenever we visit the Hilton Head campus. People drive rather than ride here.
So, Disney has set up a limited shuttle service to and from its beach house/private beach.
In my experience, it's faster just to walk, and I quite like the stroll. Yes, you're crossing traffic at several junctures. Still, there are crosswalk signals and a lovely beach view.
As such, I highly recommend the experience. The transportation options represent the bare minimum, though. And that's fine. You don't really need anything else.