This past month has proven thrilling for DVC owners. Disney has confirmed the return of several beloved favorites plus an opening date for a roller coaster.
Also, hugs are back in fashion after two grueling years of social distancing. So I've got plenty to cover in the latest edition of DVC News for April 2022!
Welcome to Xandar!
A few days ago, the unimaginable finally happened. Finally, EPCOT brought down some of its barriers.
In the process, guests gained their first look at Wonders of Xandar, the new "otherworld pavilion" that hosts Guardians of the Galaxy: Cosmic Rewind.
Before that could happen, Imagineers had to reveal a few secrets, including the name of the new gift shop here, Treasures of Xandar.
Once the barriers came down, we could all see the name. So, Disney confirmed that this place will sell all the Guardians of the Galaxy merchandise you could want.
Simultaneously, Disney reopened an old path, as the old Innoventions loop has returned.
The side that previously would have taken you to Mouse Gear is back in operation, thereby reducing your aggravation when you walk through the park.
Obviously, Disney won't open the other side for a while due to the ongoing work on the Moana water feature. Still, it's nice to have a straight path again.
A few days later, Disney confirmed what one of its executives had previously leaked. Cosmic Rewind will open on May 27th, the Friday before Memorial Day.
So, those of you who booked a Disney vacation over the holiday just hit a bingo!
Earlier May guests may be lucky as well. Disney has confirmed DVC, cast members, and annual pass holder sneak previews for the roller coaster.
The first confirmed date is May 15th. At that time, D23 Gold members may experience the ride and some other stuff, albeit at the cost of $40.
You can read the details here if you're interested. However, the most important tidbit is that tickets go on sale on April 12th at 1 p.m. EST.
So, you'll want to act quickly before tickets sell out.
Disney Returns to the Hugging Game
Here, please watch this video:
Now, you should watch this TikTok:
https://www.tiktok.com/@disneyparks/video/7081016885600423214
Okay, you get the hint. Old-school character greetings will return this week. Specifically, they're back on April 18th.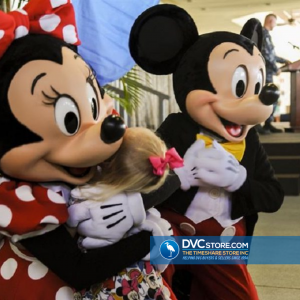 On that date, you can hug characters or high-five them or whatever. The social distancing era officially ends on that date at Disney's North American theme parks.
I know that many fans have stated that they wouldn't return until Disney works like Disney again.
Well, this change represents the final significant domino to fall.
During your next park visit, the Disney experience will work just as you remember rather than with the awkward pandemic-related half-measures in place.
Speaking of which, Disney's All-Star Resort has reopened after two years of inactivity.
That hotel represented the last property closed due to the pandemic. So, its reopening means that all official Walt Disney World resorts are back in business!
Oh, I'm going to cram in one final DVC resort item. Disney recently posted pictures from the Disneyland Hotel campus.
The new DVC expansion tower has officially gone vertical! So, there's every reason to believe that it will open on time in 2023 as projected!
Other DVC News Updates
We've got several DVC news items to cover this month. A LOT has happened. Perhaps the best news comes from TikTok:
https://www.tiktok.com/@disneyparks/video/7080629866223144234
Yes, my friends, I'm happy to report that the Hoop-Dee-Doo Musical Revue will return soon!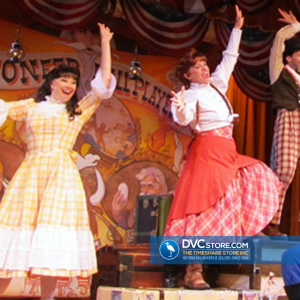 Specifically, the Advanced Dining Reservation window opens on May 26th. You can start booking meals at Pioneer Hall beginning on June 23rd.
Recent rumors had suggested that the dinner show would never reopen. Once Disney killed the Spirit of Aloha, many feared the worst.
Thankfully, those concerns have proven unfounded. We're only about 10 weeks from a modernized version of the show Disney has performed roughly 40,000 times!
At Aulani, Disney Vacation Club Villas, you no longer need to wear a mask at most indoor locations.
Also, Hawaii's healthcare officials changed the policies. So, you don't need a vaccination card or proof of a negative COVID test to visit.
Speaking of which, the Centers for Disease Control and Prevention (CDC) recently changed its ruling and now states that cruises are safe again!
Along those lines, the Disney Wish has departed from its shipyard and is now heading to its new home in Port Canaveral!
At the moment, all signs point to its maiden voyage occurring on July 14th, as previously indicated.
Meanwhile, we've got an upcoming change of note at The Villas at Disney's Grand Floridian Resort & Spa.
Narcoossee's will close for refurbishment on June 17th. The current belief is that we're talking months, not weeks.
So, if you're one of the fortunate folks visiting the Big Pine Key expansion on June 20th, you should know that Narcoossee's is off the menu.
However, Disney has indicated that Victoria & Albert's will reopen later this year. We're just awaiting an exact date.
Disney Park News
First of all, here's another TikTok to watch:
https://www.tiktok.com/@disneyparks/video/7078712676918086955
Yes, Minnie Vans have joined Hoop-Dee-Doo in the "not dead yet despite what you've heard" category.
Rumors persisted throughout the pandemic that Disney wouldn't bring back Minnie Vans, yet here we are.
Park officials have confirmed that they will return in 2022. Also, they apparently grow when you pour water on them…but I wouldn't do that.
Speaking of triumphant returns, Disney H2O Glow After Hours is back!
Disney's Typhoon Lagoon will host this ticketed event every Saturday from May 28th to August 27th. You can read the full details and pricing info here.
Magic Kingdom has also restored two longtime favorites. The Dapper Dans are once again singing to their heart's content. And they've even learned a new song!
https://www.tiktok.com/@disneyparks/video/7078774731469720878
Elsewhere at the park, the Frontier Hoedown Happening is, well, happening again.
Something else hasn't returned yet, but it'll happen soon. Disney posted this TikTok to show that the Tumbler Monkeys are coming back to Festival of the Lion King:
https://www.tiktok.com/@disneyparks/video/7075071513078238510
Another intriguing piece of news involves It's a Small World at Disneyland. Starting in a few days, Disney will project images from Encanto on the façade at night.
This digital projection won't happen at a set time, and it's not permanent. Instead, it's a fun thing to bring Encanto to the parks this spring.
On the downside at Disneyland, Blue Bayou Restaurant closes for extensive renovations on April 21st. Unfortunately, there's no word on how long it'll stay gone.
At Disney California Adventure, Luigi's Rollickin' Roadsters may have closed by the time you read this. However, it's only going offline for a few days.
After that, Mater's Junkyard Jamboree will shut down for an extended period.
One Other Park Update to Mention
Okay, we've got one other change to discuss, and it's somewhat important.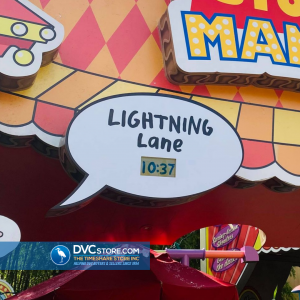 Disney has updated the Lightning Lane language on Walt Disney World's official site.
For Disney Genie+, the text now states: "On average, guests can enter 2 to 3 attractions or experiences per day using the Lightning Lane entrance if the first selection is made early in the day."
The language had previously indicated up to eight attractions per day. Now, Disney has clarified in writing that people should manage their expectations.
As a DVC member, you're likely familiar with the ins and outs of the previous FastPass system. So, you know how to cycle through Disney Genie+ reservations quickly.
Newer park visitors, especially first-timers, don't possess that familiarity. For this reason, Disney has clarified the wording to protect itself from guests demanding refunds.
Disney doesn't want to provide refunds for people who aren't using the service properly.
I don't read anything more into the matter than that. However, if something significant changes, I'll definitely pass it along.
Have a great month, everyone!