Why Saratoga Springs might be better than you think!
It's safe to say Saratoga Springs is up there on the list of least appreciated Disney Resorts. It gets some harsh criticism online and a lot of members only own there because it's an economical way to join DVC. I might be biased as it's our home resort, but I think it's massively underrated. I'd like to share why in the hopes that I can spread some Saratoga love!
It's a great place to relax away from the hustle and bustle of the parks
On a Disney vacation, you invariably spend a lot of time in the parks. It's hot, it's crowded and there are lines for everything. When I go back to my hotel I want to escape that. I want it to be quiet, peaceful and relaxing. Saratoga Springs is definitely that! The resort is huge, something I see as an advantage. You can walk around and hardly bump into anyone if you feel like a bit of 'me time'.
The pools are actually pretty good
Ok, Saratoga Springs might not have Stormalong Bay, but it does have four pretty decent pools (well five if you include the Treehouse Villa pool). The main pool, High Rock Springs, which benefits from a couple of slides, a small children's splash area and the usual Disney pool activities. On top of that, there's arguably the best 'second' pool of any Disney Resort – the Paddock Pool. This also has a slide, a large children's splash area and it's own quick service food counter. Then you have the Grandstand Pool which has yet another fun splash area for the kids, along with a small quick service counter. If none of those take your fancy you can go to the quiet pool at Congress Park and enjoy the stunning views over at Disney Springs. And whilst we're on the subject…..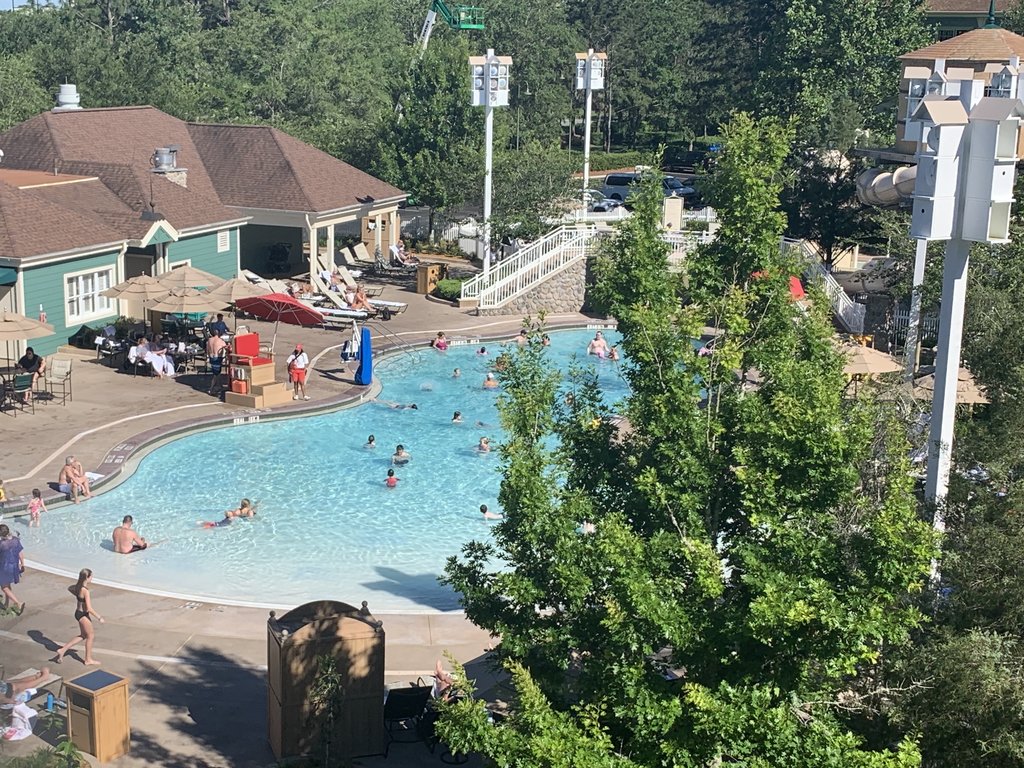 You can walk to Disney Springs
Saratoga Springs might not be next to one of the four main parks but, I actually think the benefit of being close to Disney Springs is greater. Being able to walk here you have a whole host of facilities right on your door step.
Fancy somewhere nice for dinner? Disney Springs. Want to do some shopping? Disney Springs. In need of a cocktail? Disney Springs. Fancy a movie? Yep, you got it, Disney Springs. What's even better is that you don't need a ticket to get in! So that sneaky trip you take where you don't want to add on the extra cost of tickets? You've got a whole shopping and entertainment complex pretty much in your resort. Not only that, but there's even more advantages when you've got a dining reservation at a different resort. You can just stroll over to Disney Springs and hop on a bus to that resort. No need to go through the hassle of multiple busses or paying for a Minnie Van to get there. Being so close to this bus stop opens up a whole range of extra options for you.
It has a spa
And a really good one at that! Remember that sneaky trip without any tickets? This would be a great little addition to get your park free vacation off to a relaxing start. There's so many treatments to choose from along with the usual spa facilities and it's all right there in the middle of the resort.
It's beautiful
The theming might not be to everyone's taste. A lot of people see it as half-hearted, which I do get. It's not obviously Disney themed and there's nothing over the top to transport you immediately to upstate New York. But that doesn't take away from the fact that the rolling greens of the golf course and the quaint pastel-colored buildings make for a beautiful backdrop. It feels like a proper holiday resort. Which I love.
Yes, the rooms are in need of an update now, but what resort wouldn't be at the end of its 14 year hard refurb period? Once these have been redone it really will be beautiful inside and out.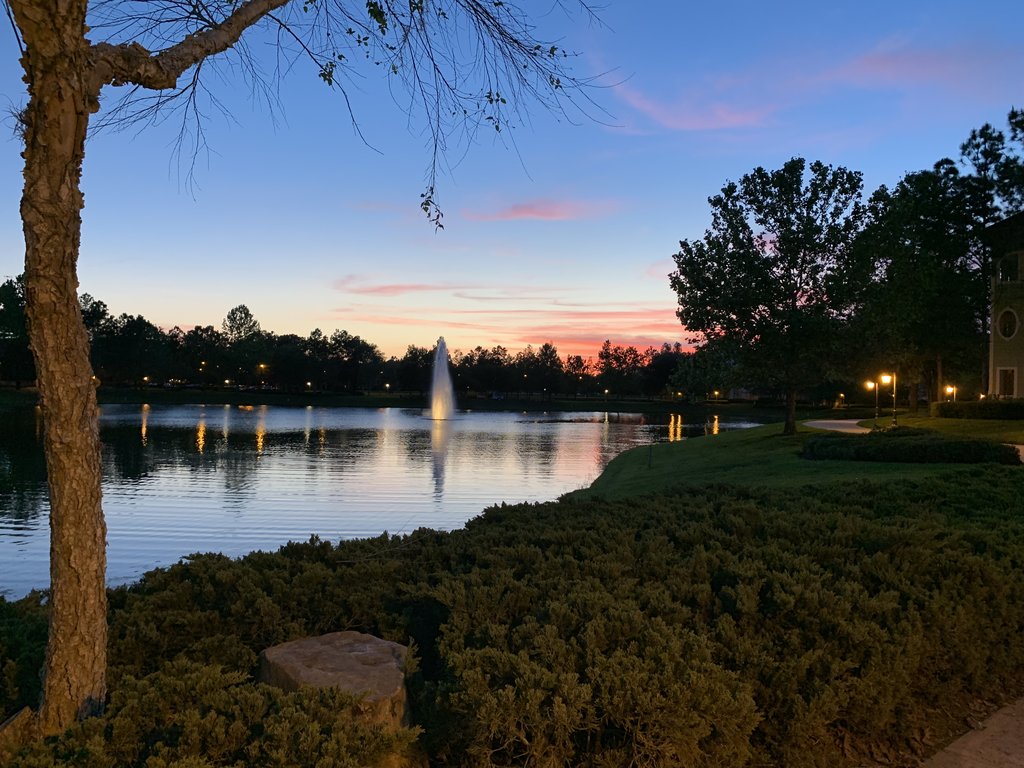 It's easy to book
This might be because of the sheer size, or maybe it's because of its popularity (or lack of). Either way, if you're trying to book after your seven-months window opened you probably won't find much availability elsewhere but chances are you might be able to secure yourself a sneaky trip to Saratoga Springs. When faced with no Disney trip or staying in a 'less desirable' resort I know what I'd go for. And as a little added bonus you'll get a longer stay for your points compared to a lot of the other resorts.
So to all of you Saratoga Springs doubters out there, go on give it a go! You might just find you enjoy it more than you think.