DVC News for January 2022
Disneyland annual pass holders are suing Disney, Remy's Ratatouille Adventure has changed its line procedures, and Typhoon Lagoon has reopened.
We have several stories to cover in the January DVC News update. So, let's get started!
Ratatouille Just Got Easier to Ride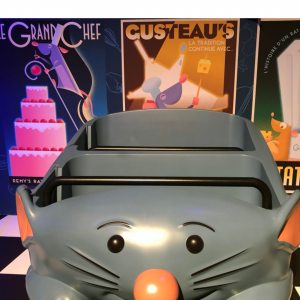 Remy's Ratatouille Adventure opened at EPCOT on October 1st, the same date that Walt Disney World celebrated its 50th birthday.
Disney wanted the new ride to debut on that date to make the 50th anniversary feel like an even bigger deal.
Since then, Ratatouille has proven quite popular at EPCOT, which makes this story a bit surprising.
After barely three months in operation, Ratatouille has ended its virtual queue system. Instead, guests now wait in the standby line.
For DVC members, that's not even the best part. EPCOT has added this ride to the Early Theme Park Entry list.
Yes, that free amenity you get just for staying at a DVC resort now entitles you to a hidden bonus.
You can enter EPCOT 30 minutes early and head straight to the France pavilion!
If everything goes well, you can be on and off Ratatouille before the park officially opens!
Even better, Ratatouille is also available via Extended Evening Theme Park Hours.
You can feasibly ride it as much as you want then while the park is closed to most guests!
There's a DVC bonus that makes us all feel proud to be members.
The End of Magical Express
I don't mean to be melodramatic, but Magical Express has already died twice this month.
On January 1st, Disney stopped transporting guests from Orlando International Airport (MCO) for free.
However, Disney continued to operate the Tragical Express version of the service through January 10th.
Disney resort guests could continue to use Magical Express for their return trips to MCO through that date.
Now that we're past that date, Magical Express is officially over, presumably forever.
Disney hasn't ceded to tremendous fan pressure to restore the service, and the decision appears permanent.
I say this because Mears Transportation has always operated Magical Express. Disney licensed the service and slapped its theming on the buses.
Mears still wants and desperately needs that business. So, Mears Connect debuted at the start of the year.
Fittingly for Mears, the company has already increased the price of Express Service. It initially came with a price tag of $200 for up to four guests.
Mears raised the price 25 percent to $250 and still has the upcharge price for additional guests.
Meanwhile, another company has watched from a distance and recognized that many people hate Mears.
So, the Sunshine Flyer will debut on February 1st. It's a competing bus service, one that embraces Disney-style theming.
All the vehicles in the fleet will resemble old-timey trains, complete with cast members dressed in the appropriate stage conductor/bellhop uniforms.
Since this service hasn't opened yet, it's impossible to gauge reliable transportation. But, on the plus side, it's not Mears…
Typhoon Lagoon Reopens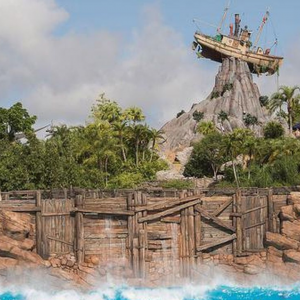 Here's a welcome bit of good news. But, first, let's rewind back to March 2020, when the world caught fire.
At the time, nobody fully appreciated just how much the pandemic would disrupt our lives. Similarly, businesses didn't know how much would change.
To wit, when Walt Disney World closed in mid-March, nobody could have predicted that Disney's Typhoon Lagoon would remain offline for nearly two years.
That's what happened, though. Walt Disney World closed on March 15th, 2020. Typhoon Lagoon finally reopened on January 2nd, 2022.
We're talking about a loooong time for a water park to stay out of business. Thankfully, when Typhoon Lagoon reopened, it looked pretty much the same.
Humorously, the park had to close again the next day due to cold weather in Florida.
So, trivia buffs, take note. Typhoon Lagoon closed for 22 months, reopened for a day, closed for a day, and then reopened again. Weird, huh?
Loyal Disney Fans Sue Disney
Last month, I discussed Disney's shocking decision to end annual pass sales for most Walt Disney World guests.
Currently, only Florida residents can purchase the lowest tier of the annual pass. Everything else is unavailable, and I suspect there's a reason for this.
Disney's Park Pass requirement wreaked havoc for annual pass holders at Disneyland.
These lifelong park fans have owned annual passes religiously. But, unfortunately, when Disneyland introduced the new Magic Key program, it didn't work smoothly.
Yes, annual pass holders gained park admission, but all the Park Passes had sold out.
Ergo, that annual pass that ensured they could get into the parks whenever they wanted…didn't get them into the parks.
Somebody at Disney recognized the huge liability issue here. Presumably, this happened right around the time that rumblings suggested an impending lawsuit.
Yes, fans of the Happiest Place on Earth have sued their favorite company because it won't let them in the park.
Even worse for Disney, the plaintiff has requested a court declare the case a class-action suit.
If that should happen, Disney could theoretically be on the hook for tens if not hundreds of millions of dollars. So, we're all keeping an eye out for this one.
Most Disney lawsuits fall somewhere between frivolous and petty. This…isn't one of those.
DVC News Updates
Since the last time we spoke, Disney has announced the reopenings for several DVC resort restaurants. Also, one has already reopened.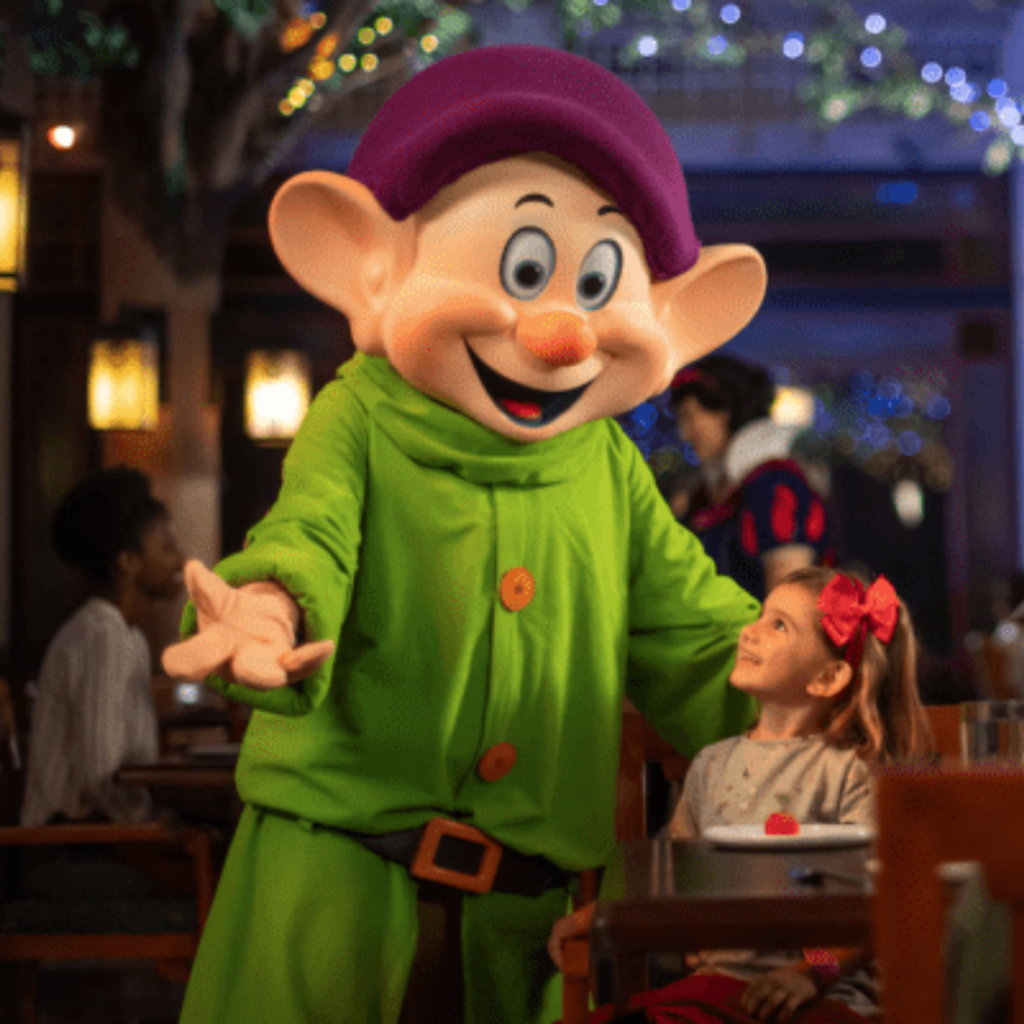 Yes, you can visit Storybook Dining at Artist Point once again after a prolonged absence.
DVC members have always passionately supported Artist Point, even if nobody else did.
Now, Storybook Dining has elevated the restaurant's reputation and made it a more challenging reservation to book. It's worth the aggravation, though.
Disney added plenty of magic to this character meal, and I'm always a sucker for Grumpy the Dwarf's antics.
On January 26th, Flying Fish will also reopen at Disney's BoardWalk. I don't need to sell you this Signature Dining experience, one of the best at Disney.
Somehow, another DVC restaurant is even better, though, and it's coming back soon as well. Yes, Jiko – The Cooking Place returns on February 17th.
This news will put a song in the hearts of upcoming guests at Disney's Animal Kingdom Lodge/Villas.
In between those dates, The Turf Club Bar and Grill at Disney's Saratoga Springs Resort & Spa will reopen on February 3rd.
So, we've got one DVC restaurant already open and three more coming back over the next few weeks.
The other noteworthy news involves Disney's Grand Floridian Resort & Spa. The spa part of this resort will reopen on January 26th.
This spa will be the first return at Walt Disney World, but park officials haven't provided a timeline for the other DVC spas that are currently closed.
I should also mention the weirdest DVC update. Disney has added a new virtual queue, but it's not for an attraction.
When you log into the Disney Vacation Club website early in the day, you face heavy traffic.
Disney has solved the problem by introducing this virtual queue. Unfortunately, you may have to wait a few minutes to access membership features.
However, you're guaranteed to get on the site instead of doing countless refreshes, thanks to the new system.
Disney Park Updates
First, let's talk about the good news! The Indiana Jones Epic Stunt Spectacular! has come back at Disney's Hollywood Studios.
Even before the pandemic, questions had arisen about whether this show would remain.
Thankfully, I'm happy to report that the oldest attraction at Hollywood Studios has survived the pandemic culling at Walt Disney World!
On the negative side, Splash Mountain has closed for its annual refurbishment. It's scheduled to return on February 11th.
Of course, the weather in Florida in mid-January has shut down Typhoon Lagoon multiple times. So, why would you be riding Splash Mountain this month anyway?
By the way, there's something fun for when you enter the parks. You can add your DVC affiliation to MagicMobile!
DVC recently discontinued physical membership cards. So, you can use MagicMobile to prove your program participation.