Just The Facts: DVC Memberships
You've got to walk before you can run, right? Many Disney Vacation Club (DVC) discussions assume that even first-time shoppers possess detailed knowledge of the program. That's just not true, is it? You can't possibly know what you've never learned. So, let's start with the basics this time. Here are just the facts about DVC membership.
What is DVC?
You've heard of timeshares, even though you associate most of them with terrible investments and scams. The Walt Disney Company felt the same way as everyone else. Disney executives recognized that the premise of the timeshare is sound. The flaw with the premise stems from the shady folks involved with such businesses.
Which company claims universal respect for its trustworthy brand? Yes, it's Disney. Everyone's favorite company decided to start its own kind of timeshare, only Disney created its own rules, and these rules are superior.
I'm speaking of the DVC program, a vacation club that caters to regular guests of Disney theme parks. The central idea of DVC is that you pay for a part of your vacation in advance.
After all, what's the one thing that everyone needs while traveling? Right, we all need a hotel room. With DVC membership, you're guaranteed that room, as long as you're willing to book in advance. This description makes the Disney Vacation Club sound simple. Is it? Yes and no. Let's talk about specifics.

How Does Your DVC Membership Work?
Okay, let's assume that you join DVC. Great decision! Your clear goal involves hotel stays at participating resorts. Currently, Disney includes 14 of them in the DVC program, with the 15th opening in December 2019. A 16th resort will join DVC in 2022. In other words, you have your choice of 14 different hotels at the moment, and the DVC program regularly expands.
Here's the brilliant part of DVC membership. When you purchase an ownership interest at one of the original 14 resorts, you're gaining the right to stay at any of them. What does that mean in the simplest terms?

Disney's DVC lineup currently contains 10 resorts at Walt Disney World, one at Disneyland, and three close to beaches. Your contract empowers you to stay wherever you want, whenever you want, as long as you have the requisite points. You could feasibly spend a weekend at Disneyland, fly to Hawaii for a few days, and then circle back to Orlando, Florida, for the end of an unforgettable vacation.
Explaining Hotel Options
The beauty of the DVC program is that once you're in, you have tremendous flexibility to match your vacation habits to membership options. A single contract at one of the original 14 resorts guarantees access to rooms at the following locations:
Aulani, Disney Vacation Club Villas
Bay Lake Tower at Disney's Contemporary Resort
Boulder Ridge Villas at Disney's Wilderness Lodge
Copper Creek Villas & Cabins at Disney's Wilderness Lodge
Disney's Animal Kingdom Villas
Disney's Beach Club Villas
Disney's BoardWalk Villas
Disney's Hilton Head Island Resort
Disney's Old Key West Resort
Disney's Polynesian Villas & Bungalows
Disney's Saratoga Springs Resort & Spa
Disney's Vero Beach Resort
The Villas at Disney's Grand Californian Resort & Spa
The Villas at Disney's Grand Floridian Resort & Spa
The membership program works in a straightforward manner. You will purchase an ownership interest at a single property. This location becomes your Home Resort. At your Home Resort, you may book DVC reservations up to 11 months in advance. You'll simply exchange the DVC points in your account for the hotel stay.
Booking the other resorts will work similarly. The difference is that you must wait until seven months before your trip to book at other locations. You receive a kind of home-court advantage at your Home Resort. You gain four months of early access, virtually guaranteeing you the reservation that you want for most room types.
Once your seven-month window opens, you may book at any of the other DVC properties listed above. Your DVC membership entitles you to rooms at all of those hotels, depending on availability.
Something you should keep in mind is that you face less competition at your Home Resort, at least during your exclusive booking window. When you try to book at the seven-month window, everyone else could feasibly try to reserve the same room. As such, you should buy a contract at the place where you expect to stay the most. It's the safest way to ensure that you get the DVC vacation that you want on your terms.

How DVC Points Work
You should familiarize yourself with the DVC Points Chart. I'll use an anecdote to explain why. I know someone who plans to visit Walt Disney World in January from now on. The idea is to escape freezing winters and luxuriate in Florida weather.
This person wanted to buy a DVC contract at the Grand Floridian. However, they wound up purchasing at the BoardWalk instead. That may seem like an odd decision, but it makes perfect sense once you examine the Points Chart.
A week in a regular studio room at the Grand Floridian requires 125 DVC points. The cost at the BoardWalk is only 76 points. Alternately, this person could vacation in a one-bedroom villa at BoardWalk for 154 points, which is only 29 more than a studio at the Grand Floridian.
The core tenet of the program is that you exchange DVC points for hotel rooms. Understandably, some resorts and room types require more points. You wouldn't expect to stay in a Bungalow at the Polynesian for the same price as Value Accommodations at Animal Kingdom Villas, right?
The Scalability of DVC
Tying into that thought process, a brilliant aspect of DVC is its scalability. You can buy as many points as you want. When you own more points, you can stay in better hotels/room types, at least theoretically.
Some savvy, economically minded members I know actually use their massive numbers of points to stay in the same room more often. That's a viable strategy when you're retired/close to retirement or independently wealthy.
I've never checked the math on it, but DVC allows customers to own up to 2,000 points. That's probably close to half the year that someone could spend at Disney resorts! This is possible thanks to scaling.
When I first purchased into DVC, I only bought 50 points. I wasn't sure how much I would need, and so I figured that staying at Disney every other year would be plenty. Now, I've reached the point where it's rare that I don't spend at least 200 DVC points in a calendar year.
The way that the system is constructed, you have total control of your membership and financial investment. I can say from experience that with 50 points, you absolutely can spend a week at Walt Disney World every other year. In fact, when you buy single-use points, you have a chance to spend six nights at Walt Disney World annually!
Conversely, those who invest heavily in membership contracts have their run of the DVC resort lineup. These owners can stay in Bungalows and Cabins and Treehouse Villas, or they can spend two weeks in a villa.

Thanks to your DVC purchases, you aren't buying access to a single hotel or a specific room type. You're unlocking all of the options in the original DVC library, which is every property that's open today. The first one that will work differently is Disney's Riviera Resort, which is a discussion for a different day.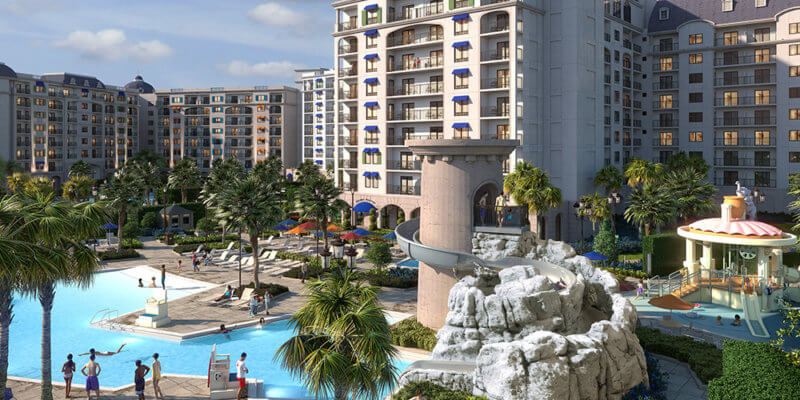 Permanent Amenities
Speaking of the Riviera, you may have heard that Disney has altered some of the rules for the DVC program. Yes, that's true, but it's only applicable to the Riviera, which isn't even open yet. For now, the central tenets of the program have remained the same since 1991.
Your DVC membership entitles you to a hotel stay at Disney's most exquisite resorts. If you don't believe me, you can head over to the official Walt Disney World resort and examine their Places to Stay section. The most expensive Disney resorts fall under the categories of Deluxe Resort Hotels and Deluxe Villas.
You'll notice that all of the resorts I mentioned earlier fall into these categories. Yes, you're buying into the best of the best among official Walt Disney World hotels. You're also gaining access to the Grand Californian, the most expensive of all Disneyland hotels. And then there's Hawaii and Vero Beach and Hilton Head. Well, you get the point.
The amenity that will never change about DVC is that you're buying decades of guaranteed hotel stays at Disney's Deluxe Tier properties. And each of these properties features breathtaking amenities that will cause you to fall in love with each one. These permanent amenities assure you a luxurious hotel stay during each and every Disney vacation. It's what makes the Disney Vacation Club program so magical!