What to Expect at Old Key West
Whether we admit it or not, all Disney Vacation Club members have a favorite, but we all know who the grand dame is.
In December of 1991, the Disney Vacation Club Resort opened to the public. Of course, we know it by a different name now, but that original title still tells the story.
For the earliest adopters, Disney's Old Key West Resort will always claim the status as the program's genesis.
Here's what to expect at Old Key West, the first place that ever welcomed many of us home, my family included.
Arriving at Old Key West
Some Walt Disney World resorts have earned their reputation as cavernous. This is because the internal bus routes at these hotels can take as long as a theme park visit.
I mention this because arriving at Old Key West will at least partially depend on which building you've reserved during your stay.
Old Key West includes a unique booking type, Hospitality House, that will position you in a building close to the hotel lobby.
I highly recommend that you spend the points here whenever possible, but that's not a universal consensus opinion.
Some DVC members prefer Old Turtle Pond Road or Miller's Road. You could also stay near Peninsular Road or South Point.
Including Hospitality House, that's five sections of Old Key West, each of which includes its own internal bus stop.
In the olden days, guests would check-in at the hotel lobby and then either walk or take a bus to the other areas of the resort campus.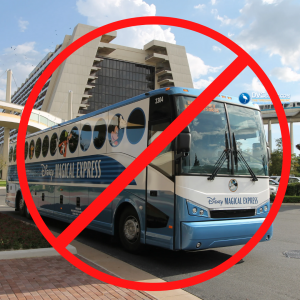 Now, you can take the bus straight to your hotel room, at least in theory. But, please remember that Magical Express is no more.
Still, when you're leaving for the parks or returning to your resort, you should allow 10-15 minutes for those extra internal stops.
Beyond that, what you'll admire when you arrive at Old Key West is the laid-back theme.
Disney designed the resort as a tribute to the Ernest Hemingway era of Key West, Florida.
You won't notice any six-toed cats here, but the sunny aesthetics will relax you immediately.
Hanging Out at Old Key West
This place feels like a Jimmy Buffett song come to life, a fact Old Key West leans into by playing some of his music at the pool.
Seriously, when people ask me where to stay for a relaxing vacation, I list three DVC resorts.
Those are Disney's Polynesian Village Resort, Disney's Saratoga Springs Resort & Spa, and Old Key West.
All these places somehow feel apart from Disney even though you're only a ten-minute bus ride away from the parks.
Old Key West and Saratoga Springs share another commonality. The Lake Buena Vista Golf Course snakes through both.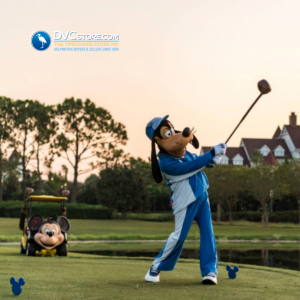 The front nine holes are all at/near the Old Key West campus, with many rooms, including a patio deck view of them.
Disney also structured the hotel such that it has a main hub, the Hospitality House area.
The hotel lobby faces the general store and the Table Service restaurant here, Olivia's Café.
This place holds a special place in the hearts of Disney fans for its fried chicken and its (intentionally) mismatched décor.
One section of the restaurant features a wall of family photos taken by DVC members over the years. In this way, our memories live forever at Olivia's.
Just around the corner is Good's Food to Go, the Quick Service restaurant that will satisfy all your grab-and-go needs. I've had many cheeseburgers here over the years.
The Gurgling Suitcase also bears special mention, as it's a favorite bar among DVC fans. Oh, and they have conch fritters, too!
Turtle Shack Poolside Snacks is another beloved spot here. Frankly, DVC members are emotionally attached to everything at Old Key West due to its history.
I'll quickly mention the main pool with its light tower and sandcastle waterslide as well. It's among the best DVC pools because of its vibe.
What's Close to Old Key West
The closest thing to Old Key West is Disney Springs, which is just 1.6 miles from the resort.
You've likely figured this out if you've stayed here because of the ferryboat. Old Key West runs a boat to and from Disney Springs all day.
This ride is among the most therapeutic at Walt Disney World. It's so serene due to the golf course, trees, and Treehouse Villas along the way.
The closest theme park is EPCOT, which Google says is only six minutes of travel away from Old Key West. That's one of the shortest distances for any DVC resort to a theme park.
Magic Kingdom and Disney's Hollywood Studios are only seven and eight minutes away as well.
According to Google, even the bus ride to Disney's Animal Kingdom only takes 10 minutes.
So, this resort comes with sneaky-good logistics…once you leave the hotel grounds.
What Else Should You Know about Old Key West – Room Sizes
I haven't mentioned the best part of Old Key West yet, the reason why rooms are always in high demand.
About three years ago, I ranked all DVC resorts by size. Old Key West finished third…and even that undersold it a bit.
I only factored in studios, with Old Key West featuring spacious 390-square feet rooms. That's only telling part of the story, though.
I have a dear friend who always books at Old Key West, and the one- and two-bedroom suites drive his decision-making.
A one-bedroom villa at Old Key West contains 1,005 square feet of space, which is more than 150 percent larger than a studio.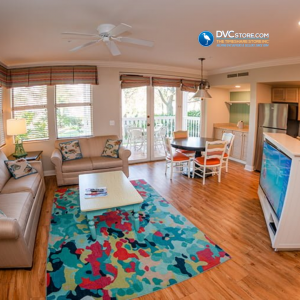 Friends, that's a cavernous hotel room. Your first apartment probably wasn't that big, and I'm guessing you shared it with at least one roommate.
The two-bedroom villas are 1,395 square feet because it's effectively a one-bedroom villa connected to a studio.
When you want something even more ambitious, the Grand Villa here covers 2,375 square feet…and is among the cheapest options for this room type.
You'll have the run of a place roughly the size of your house when you stay at the Grand Villa, but the cost starts at just 46 DVC Points per night!
You can spend a week here in September for just 342 points!
I'd argue that the one-bedroom villa is an even better deal, too. It costs a modest 150 points in September and is 227 points or less for 50 out of 52 weeks!
Friends, Old Key West provides relaxation and ample space for a very reasonable price. You'll get so much value when you stay here!