What Are the Best Things about Being a DVC Member?
Friends often ask me why I love the Disney Vacation Club so much.
Historically, I've answered this question so well that they've bought, too. That's not even a joke but a real thing that has happened in my life.
Today, I'll tell you what I've told my 'ohana. Here are the best things about being a Disney Vacation Club member.
Cheap Vacations
Have you priced a Disney vacation lately? They were never inexpensive, and Disney has repeatedly raised the prices in recent years.
Hotel management increases the rack rate prices for hotel rooms annually. I just compared pricing info from 2016 through 2022.
At Disney's Old Key West, rack rates have gone up at least $100 per night, depending on the room.
Contrast that to the DVC program. The price you pay right now for your contract is the price you'll pay until the contract expires.
For some resorts, you're effectively paying 2022 prices for hotel stays you'll make in the 2060s!
These same hotel rooms would cost $1,000 more per night in the future at the current rate of progression.
You're planning a future with many Disney vacations in it. During those years when you don't want to go, you bank your points or rent them instead.
Somebody always wants DVC points.
Pride of Owning Disney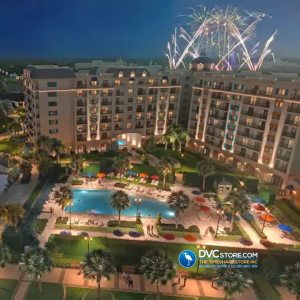 Disney fans can own the products in various ways. You can buy toys or movies or Lego sets. Personally, I'm a sucker for Funko Pops. We all have our hobbies!
Realistically, there are only two ways to own Disney legitimately, though. You can invest in the company as a shareholder, or you can buy DVC.
When you buy shares of Disney, you don't receive a stock dividend (currently), and you barely even get an acknowledgment from Disney.
Conversely, when you purchase through DVC, you own a small piece of your favorite Disney resort.
I feel more connected when I stay at my home resort, and Disney knows it. That's why cast members say, "Welcome home!"
You ARE home when you vacation at your Disney resort. I feel much more connected to Disney because of it.
Know You Can Go for Many Years to Come
Every night around dinner time, my wife and I have the dreaded "I dunno, what do you want?" conversation.
Neither one of us can cook, which causes us to eat out a lot. We're just not much for planning in advance, either.
That's something we adore about our DVC membership. We never have to plan future vacations.
We go to Disney every year because of our annual DVC points, usually multiple times.
I have one of the contracts that end in 2042. So by owning at Disney's Old Key Resort, we know where we'll go for the next 20 years.
We have more certainty about our 2040 vacation than dinner tomorrow night!
Also, we don't currently own at Disney's Polynesian Village Resort, but we plan to buy that one next. That'll take us through 2066, which I find hilarious.
I definitely don't plan to live that long. Thankfully, DVC contracts are deed-able, allowing me to pass down the gift of Disney vacations to a family member.
Staying at the Nicest Theme Park Resorts Ever
Here's a fun fact about my Disney travel tactics. When I stay on DVC points, I generally stay at one of several Walt Disney World resorts.
Sometimes, I even sneak in a trip to Disney's Hilton Head Island Resort. However, my mainstays are the Polynesian and Bay Lake Tower at Disney's Contemporary Resort.
When I'm paying for the room rather than spending DVC points, I rarely book at a Disney Deluxe resort.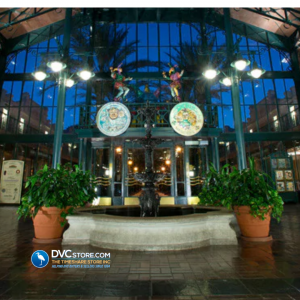 Instead, we almost always spend our vacation at Disney's Port Orleans Resort – French Quarter.
I love that property and wish Disney would add it to DVC. Still, this behavior exemplifies a reason to buy into DVC.
I choose a cheaper hotel room when I'm paying out of pocket. I know that I like French Quarter well enough to accept its limitations.
Conversely, I book at my wife's and my favorite hotels when using DVC points. Money is no object since I'm paying with points.
So, I can plan a week at a monorail resort without feeling wasteful about the cost.
Early Theme Park Entry and Extended Evening Theme Park Hours
In 2021, Disney introduced two new amenities for official resort guests.
One of them sounded familiar to longtime Disney theme park visitors. Before the pandemic, Disney resorts offered Extra Magic Hours.
This amenity allowed guests at official Disney resorts to enter theme parks 60 minutes before they technically opened to the public.
Occasionally, Disney held Extra Magic Hours after the parks closed as well.
The 2021 amenities represent modified versions of those concepts. For example, with Early Theme Park Entry, guests at official Disney resorts can enter the parks 30 minutes early.
This amenity may not sound as good because it's honestly not. However, you'll still get to ride at least one beloved attraction before the park officially opens.
The game breaker benefit is Extended Evening Theme Park Hours. Disney only offers this amenity to guests staying at Deluxe Disney resorts.
Yes, that includes all the Walt Disney World DVC properties! So, on Mondays and Wednesdays, DVC members can spend two hours at a Disney theme park.
Mondays are usually EPCOT days, while Magic Kingdom hosts guests on Wednesdays.
Since very few guests are in the parks at these times, the attraction wait times are nearly non-existent! Therefore, you can achieve so much in just two hours!
These two benefits make DVC membership that much better.
Marvelous Restaurants Right Where You Are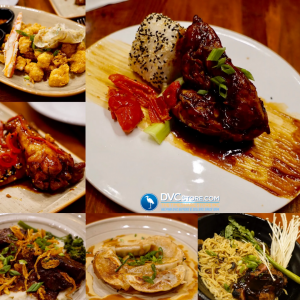 Here's my favorite benefit on this list. The dining experience embodies an unforgettable part of Disney vacations for my family.
I regularly dine with family or friends, but I also adore those romantic meals where it's just my wife and me.
Many of the Disney restaurants that matter to me reside at DVC resorts. So, since I'm staying at these hotels, it's like the restaurant is in my building!
At the Polynesian, I can grab breakfast at 'Ohana, lunch at Capt. Cook's, and dinner at Kona Café.
The Contemporary includes old and new favorites like California Grill and Steakhouse 71.
At Disney's Animal Kingdom Lodge, we have our pick of Jiko – The Cooking Place, Boma, Sanaa, and The Mara.
DVC fans love Beaches and Cream Soda Shop so much that Disney had to triple the size of the place.
Then, there's Olivia's Café, Cape May Café, Whispering Canyon Café, 1900 Park Fare, and Grand Floridian Café, among many others.
Most vacationers expect the hotel restaurant to offer mediocre food and a sketchy salad bar.
At DVC restaurants, you'll find some of the finest eateries on the planet, all of which feature impeccable Disney theming as a bonus.
I love that I can relax after a full park day and unwind at a Disney restaurant, knowing that I'm only a short walk from my hotel room.
Vacation Flexibility
Here's something else we all love about DVC ownership. We don't have to book Disney theme park vacations all the time.
As previously mentioned, you can sell your annual DVC points for cash. This transaction allows you to pay for other vacations.
Let's say that you have 200 DVC points you're not using that year. You should be able to sell them for $3,000-$4,000, thereby paying for a nice vacation elsewhere.
DVC also offers an internal exchange service with a similar goal. Disney has set up an agreement with Interval International.
You can swap your DVC points for timeshare points from a different vendor through this program.
You don't need to understand the underlying mechanics. All that matters is that your DVC points also open an entirely different inventory list.
My brother recently realized that his favorite hotel other than Disney is part of this exchange program. So, he may buy more DVC points because of this vacation flexibility.
Benefits like these exemplify why I love being a DVC member.