DVC News for October 2021
Walt Disney World's 50th anniversary has come and gone, but the parks will host events for another 18 months.
As part of these festivities, park officials have completed plenty of renovations, opened some new restaurants, and announced other grand plans.
Let's catch up on this month's DVC News.
Several DVC Resorts Have Gotten Better
Over the past month, Disney's Polynesian Village Resort has completed its renovations at Tokelau, Moorea, and Pago Pago.
So, the new DVC Studio rooms are here. In combination with the monorail's reopening, the Polynesian is operating at full strength once again.
At Disney's Grand Floridian Resort & Spa, construction is underway for the repurposing of Big Pine Key, aka Building Nine.
This part of the resort campus will return as a DVC-exclusive building, adding 200 DVC rooms to the Grand Floridian's inventory.
We're probably only a few months away from this inventory going on sale, as DVC has indicated it'll be ready by the summer of 2022.
Members will love this part of the resort, as its location is excellent on the Grand Floridian campus.
Over at the original DVC property, Disney's Old Key West Resort, the hotel lobby has reopened. It's much brighter than the previous version.
Also, Disney has implemented a more modular design, with an emphasis on comfort seating like sofas and wicker furniture.
However, the most dramatic changes have occurred at Disney's Contemporary Resort.
Like Old Key West, Disney has reinvigorated this lobby with bright colors that make the place seem vibrant and alive. It had grown a bit dreary in recent years, and I'm saying that as someone who has stayed here a lot.
On the first floor, the replacement for The Wave… of American Flavors has arrived. Steakhouse 71 has opened to rapturous reviews and shockingly fair prices.
On the top floor, California Grill has introduced its new 50th-anniversary limited-time menu. It, too, has earned acclaim. Now is a phenomenal time to visit a monorail resort.
The Galactic Starcruiser Surprise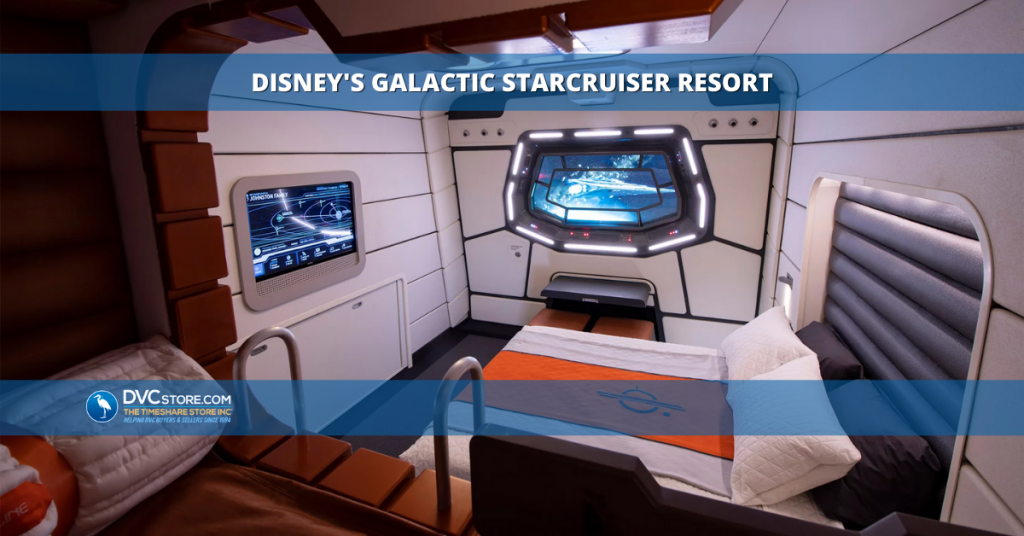 A massive shockwave struck the Disney vacation club community when Disney announced new details about Star Wars: Galactic Starcruiser.
The place we've long called Star Wars Hotel will open on March 1st, 2022. Next week, on October 28th, the official booking window will open to the public.
Unfortunately, if you don't already have reservations, you're probably out of luck for the first month. As I type this, all but three dates in March have been booked.
How is this possible? Disney allowed its most loyal customers to book early. DVC members, annual pass holders, and Disney Visa Card owners already enjoyed exclusive reservation windows.
Suffice to say that these opportunities proved quite popular, although they only run through May 4th.
Still, any concerns that Disney had priced Galactic Starcruiser too high have been immediately discredited.
For DVC fans, the shocker stemmed from an unexpected opportunity to exchange membership points for a hotel reservation.
Some card-carrying DVC members quickly took advantage of this opportunity. Before you get too excited, I should warn you, though.
Here's a link to the DVC Points Chart for Galactic Starcruiser. It's part of the Disney Collection, which means it's not a regular booking.
As such, the price tag may give you a sticker shock. Guests must spend a minimum of 590 points for one or two people to stay here for two nights.
As a reminder, the Star Wars Hotel works like an actual cruise in that you must book for exactly two nights. That's how long the itinerary lasts.
So, prices start at 295 DVC points per night and go up from there, depending on the season and the room type.
Galaxy Suites are also available at a minimum of 718 points, while the Grand Captain's Suite starts at 1,004 points.
Spend the points if you've got them!
Disney Holiday Announcements
Walt Disney World just announced many of its holiday plans for 2021. Those who felt that 2020 wasn't the same are in for a treat.
The parks will embrace a full holiday schedule starting on November 12th. Even the Candlelight Processional will return!
In fact, Disney has brought back Candlelight Processional dining packages for guests who want to ensure event seating.
Other festive events like the holiday overlay at Living with the Land will return, and Santa Claus will be omnipresent at the parks.
Disney will have him appear at all four theme parks plus Disney Springs. The indication is that Santa will ride in the flotillas and motorcades we've seen with Cavalcades.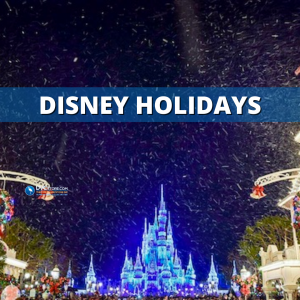 More importantly, guests will also gain "individualized time to wave hello and share their Christmas wishes." So, Santa Claus character greetings are back in some form.
The Christmas Tree Stroll at Disney Springs will also be available this holiday season, which is good news for your Instagram.
A pleasant surprise involves Disney's Animal Kingdom. The Merry Menagerie of winter animals (well, puppets) comes back after a successful 2020 campaign. Kids love this one.
Fans of EPCOT got the best news of all. The holiday storytellers won't let a pesky pandemic stop them in 2021. They weren't available last year, but they're coming back now!
As you can see, Walt Disney World will feel like Christmas again this year.
Disney Miscellany
I'm packing a lot into this month's update since so much has happened.
To wit, EPCOT has opened two new restaurants and an attraction since we last spoke.
The restaurant and ride go together, as the France pavilion has expanded with the Remy's Ratatouille Adventure section.
This new ride has proven immensely popular. Thankfully, its throughput is phenomenal, though.
Ratatouille has serviced somewhere between 180 and 214 Boarding Groups daily since its inception. That's much better than the start of Star Wars: Rise of the Resistance.
The accompanying restaurant is La Crêperie de Paris, whose main menu item you can guess from the name. If you like crepes, this is the place.
Meanwhile, the restaurant getting all the hype is Space 220, which starts with a ride on a Stellarvator:
Once you reach your destination, the Centauri Space Station, you'll enjoy a Prix Fixe menu and all the fizzy drinks you can stand. This place isn't cheap, but it's got incredibly good buzz.
Also at Walt Disney World, Early Theme Park Entry and Extended Evening Theme Park Hours have started.
This video shows why DVC members should take advantage of the evening option whenever possible:
By the 17-minute mark, Magic Kingdom is a ghost town. Early Theme Park Entry has proven more of a mixed bag. It's still terrific, but there's a luck factor, too.
DVC Miscellany
The other two stories worthy of note are both DVC-related. First, we have someone new in charge. Terri Schultz earned a promotion. So, the new head of DVC is Bill Diercksen.
Also, members have received buyback requests for their membership contracts. The only people who have gotten them are the ones who haven't spent their points in a while.
Still, these offers are terrible. If you know of anyone who gets one, you should recommend that they use the DVC Store instead.
Otherwise, they're taking 70 cents on the dollar. Don't let your friends and family members get ripped off!