DVC News for October 2022
The big DVC story from the past month technically only lasted a couple of days, and Disney didn't even get the worst of it. I'll explain in the latest DVC News.
Hurricane Ian
For only the third time in its storied history, Walt Disney World closed for two consecutive park days in their entirety.
The cause was obviously Hurricane Ian, whose impact lingers throughout the Florida coastline.
For the body of a week, many Floridians lacked some combination of power, internet service, and plumbing.
Remarkably, that was far from the worst, as flooding reached historical levels, as high as seven feet in some places.
Walt Disney carefully selected the land in Central Florida because of its distance from the coast, making it less susceptible to hurricane weather.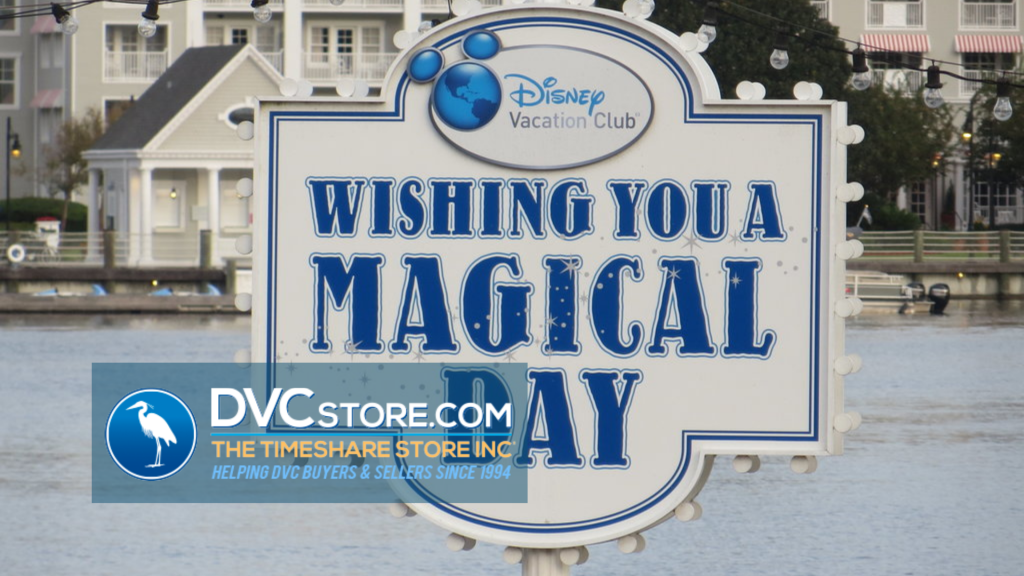 Still, many of Disney's most iconic landmarks added extra protection to fortify them against inclement weather.
For this reason, Walt Disney World mostly avoided the worst of Hurricane Ian.
Yes, park officials closed parts of three DVC resorts, such as the Treehouse Villas at Disney's Saratoga Springs Resort & Spa.
However, for the most part, official Disney hotels functioned as safe harbor for tourists and Central Floridians alike.
While the parks closed during the hurricane and its aftermath, Disney resorts remained open. Management declared a sheltering-in-place policy, though.
So, cast members entertained guests while serving food and ensuring power/plumbing/internet.
Overall, the Disney campus proved the safest place to be in Florida during the storm.
If you haven't heard, Universal Orlando Resort suffered worse. Here is a story told in three tweets:
Disney thankfully avoided this level of flooding and attraction damage.
Meanwhile, many guests discovered the joy of hotel days, a concept DVC members learned long ago.
People watched as costumed cast members appeared in hotel lobbies and entertained the troops during a stressful weather event.
Guests witnessed unforgettable moments like this:
Yes, that's a Country Bear doing the Macarena! Somehow, cast members can make people feel safe in a hurricane.
Disney Announces Holiday Plans
The last time we spoke, I mentioned that Haunted Mansion Holiday would open soon at Disneyland Park. That has happened, and the 2022 version is spectacular!
That's just the tip of the iceberg of what's happening at the park right now. Disney just announced that Mickey's Toontown is running well ahead of schedule.
Even the most optimistic reports had suggested an opening next spring. Now, Disney has surprised everyone with the announcement that it'll reopen in late January.
Specifically, Mickey & Minnie's Runaway Railway will debut on January 27th, 2023. So, we'll get the updated Toontown and a new attraction in three months!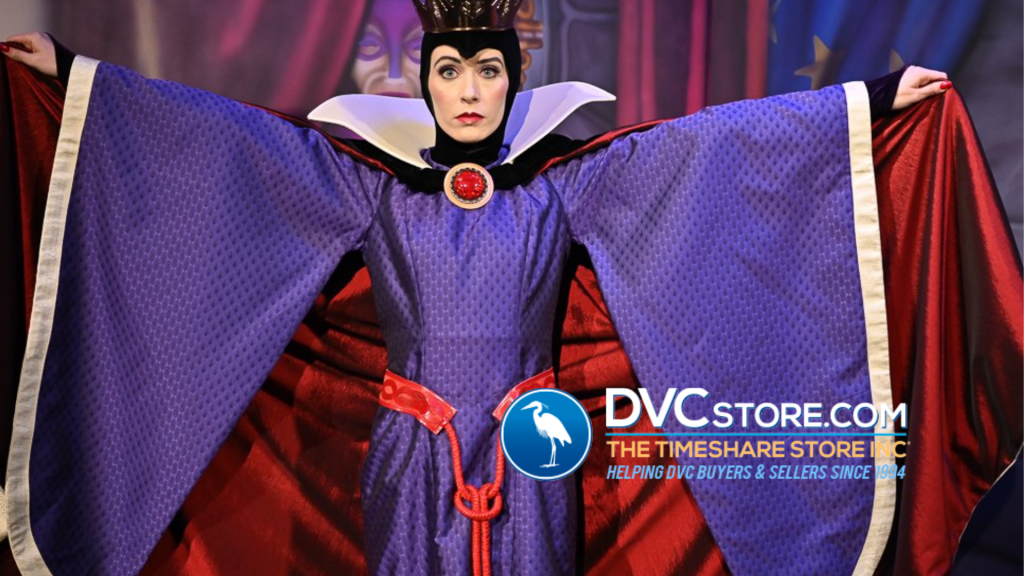 These updates are part of an even more significant story. In January, the start of the Disney 100 celebration begins!
As a company, Disney turns 100 next October, but park officials aren't willing to wait that long.
Instead, they'll add platinum throughout the parks to commemorate Disney's centennial!
We'll have specific details in January, but we know from D23 that two new nighttime presentations are coming!
Also, Disney confirmed the return of Grad Nite in 2023. It'll include more dates than in recent years, too.
You can attend this event on any of the following dates:
May 12th
May 14th
May 17th
May 19th
May 21st
May 24th
May 25th
May 30th
May 31st
June 2nd
June 4th
June 7th
June 9th
June 14th
June 16th
Each ticketed event will cost $99 for weekdays of $104 for weekend nights.
For $30 more, guests can purchase a full day of park access at Disney California Adventure plus Grad Nite admission.
Speaking of that park, Avengers Campus has unveiled its Project Exo character greeting. Yes, the massive Hulk is now greeting guests! Here's how it looks:
A Quick Review of Disney Nighttime Presentations
As I mentioned, Disney will switch its Disneyland presentations in 2023.
At Disney California Adventure, Imagineers have created a unique new performance called World of Color – One specifically for the centennial.
Meanwhile, Disneyland Park gains a new presentation called Wondrous Journeys. Its digital projections on various park landmarks will display an "artist's palette." It sounds gorgeous.
Also, the Magic Happens parade will return as well. All these Disney 100 events should begin on January 27th, 2023, just like the Runaway Railway opening.
You don't need to visit in January, though. The centennial celebration will last throughout 2023.
Meanwhile, at Walt Disney World, Disney KiteTails has hosted its final performance. Disney flew the kites for the final time on September 30th.
That date is noteworthy in that it was the 365th day for KiteTails. The show lasted exactly one year…and struggled through multiple disasters during that time frame.
Kites get stuck in trees, you know. But I guess Disney didn't know.
Disney and DVC News and Notes
Let's start with some DVC updates. Kona Café will return from a 10-week absence on November 1st.
One of the hidden gems of DVC dining, Kona Café, is already accepting reservations for its return.
In fact, we snagged some for November 1st. It's one of my favorite places, although I wish they'd stick with one menu for a few years. I've read many of your comments and know you agree.
The Disney After Hours after-hours events will also return in January. Disney will host these ticketed events at Disney's Hollywood Studios and Magic Kingdom.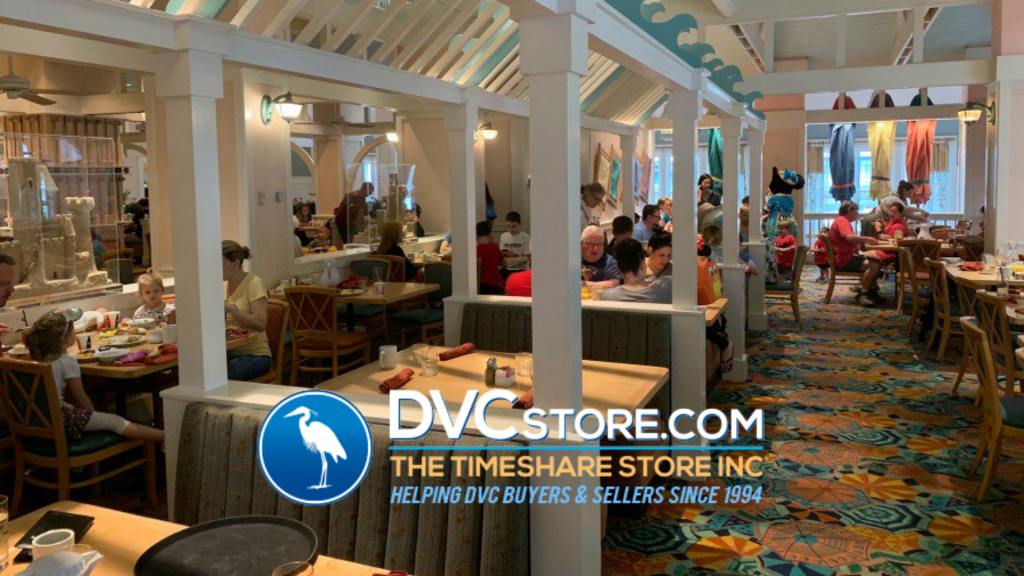 You can purchase tickets for one of the (currently scheduled) 24 events. But, of course, Disney could always add more dates.
However, for now, the schedule is primarily Mondays and occasional Thursdays at Magic Kingdom, plus Wednesdays at Hollywood Studios.
Tickets start at $129, but there is a $30 for qualifying DVC members.
Disney is also back in the business of breakfast character meals at some of your favorite places.
The Crystal Palace, 'Ohana, and Cape May Café are all hosting characters again! So, you can eat breakfast with Winnie the Pooh, Minnie Mouse, and Lilo & Stitch!
At the parks, EPCOT turned 40 on October 1st. Unfortunately, most people missed this news since the parks were closed for two of the previous three days due to the hurricane.
Still, I can confirm that the EPCOT 40 merchandise is terrific. So make sure to carve out some shopping time during your next visit!
Also, the cultural representatives have finally returned to EPCOT's World Showcase after a prolonged absence due to the pandemic.
Finally, Star Wars: Galactic Starcruiser is now accepting reservations for 2023.
Since every 2022 date has sold out, you should act quickly to ensure you get to stay here!