Best DVC Resorts for the AARP Crowd
A self-help author once claimed that life begins at 40. Meanwhile, those ghouls at AARP believe that it starts at 49.
I say this because that's how old I was when AARP started emailing me membership forms. It's a group for people over 50.
They were jumping the line to get me in early, and I still don't know how to feel about that. I guess I seem old?
Anyway, one of the benefits of getting older is that we gain more vacation time and disposable income. So, we can travel substantially more.
Here are the best six resorts for those of us who (unwillingly) qualify for AARP.
Disney's Beach Club Villas
Face it. You're older, you're wiser, and you're more interested in the other cultures of the world.
Whether your passport has dozens of stamps or just a few, you can satisfy your curiosity at the World Showcase.
Here, you can sample the finest international cuisines plus beers and wines, too. And you can shop to your heart's delight here, too.
Beach Club is only a five-minute walk from the International Gateway and the Disney Skyliner. So, you're a gondola ride away from Disney's Hollywood Studios, too.
Plus, at Beach Club, you can take advantage of all the exceptional restaurants in the area.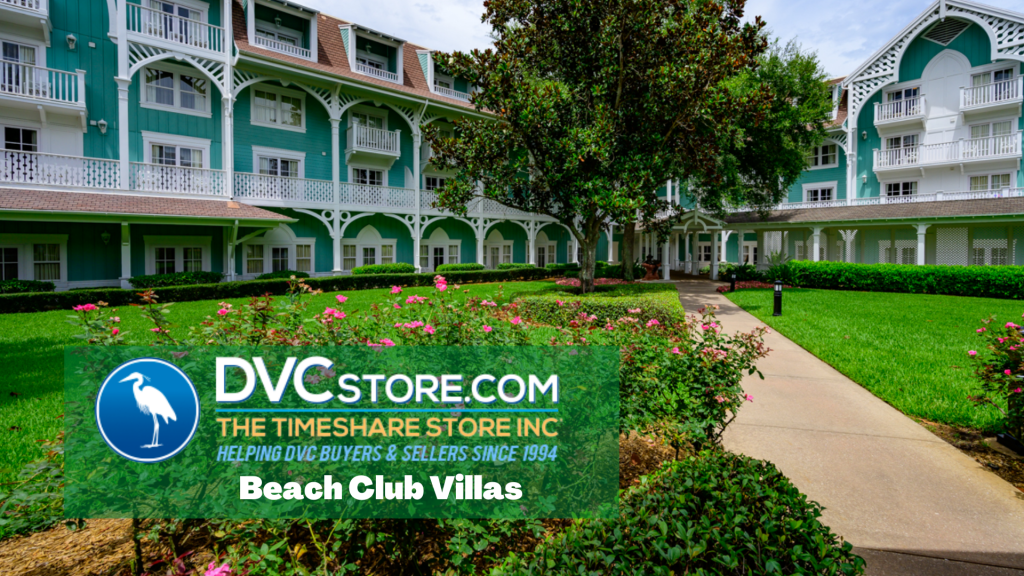 Favorites like Beaches & Cream Soda Shop and Cape May Café are easy to find. Alternatively, you can cross the bridge to Disney's BoardWalk and dine there instead.
In fact, the BoardWalk will get new and improved restaurants next year, making it that much better.
Finally, Beach Club hosts Stormalong Bay, a place that's exclusive to hotel guests. You won't need to worry about large crowds here, a rarity at Disney.
Instead, you can spend as much time at the pool as you like…and there's a pool bar, too!
Disney's Old Key West Resort
The original DVC resort will also hold a special place in our hearts. It was the first place to welcome us home, and the 50+ crowd may remember those 1990s visits.
We didn't join until the 21st century, but that hasn't stopped us from buying points at Old Key West.
We prioritized this place because we're Parrotheads. Old Key West delivers that Margaritaville vibe and even plays Jimmy Buffett music at the pool.
Since Margaritaville homes have grown into a billion-dollar industry, DVC contracts qualify as inexpensive by comparison.
Guests also love the laid-back Florida atmosphere here as well as the hotel room views of the golf course.
DVC members seeking something more convenient choose rooms in the Hospitality House section. Disney has thoughtfully turned that into a room type you can book.
As I grow older, I prefer efficiency. Hospitality House provides that with a centralized hub of Quick Service and Table Service restaurant, general store, and hotel lobby.
This hub satisfies all a guest's needs without crisscrossing the hotel campus. That kind of convenience can't be beaten.
Disney's Riviera Resort
Let's face facts. As many people grow older, they enjoy walking less. Sure, mall walking is a thing, but you're not there yet, are you?
All you want is for Disney trips to require fewer steps and better logistics.
Clearly, Disney was thinking of you when management signed off on the Riviera Resort.
While this place isn't technically the main station for the Disney Skyliner, it's close enough.
When you board the Skyliner at the Riviera, you can reach Disney's Hollywood Studios or EPCOT in a matter of minutes. Plus, you get this view:
Notably, the gondola isn't the only reason you'll want to own at the Riviera, either.
Many DVC members enjoy hanging out at the resorts. You won't find a better place to do that than the Riviera.
In fact, during my most recent Disney trip, my wife and I needed to escape the chaos at Hollywood Studios for a while.
So, we spent two hours eating and shopping at the Riviera. It was bliss.
You'll rarely feel compelled to leave the property when you stay at the Riviera. It's that gorgeous and serene.
Disney's Saratoga Springs Resort & Spa
As people grow older, they play more golf. That's what my father-in-law tells me, but I'm skeptical about it. I'm more of a tennis player.
No matter which kind of outdoor activity you prefer, you can work up a sweat at Saratoga Springs. This resort hosts golf and tennis courts.
In fact, one of my favorite DVC stories involves our first visit to the former DVC center here. Unfortunately, we took a Friendship Boat and turned the wrong way at the dock.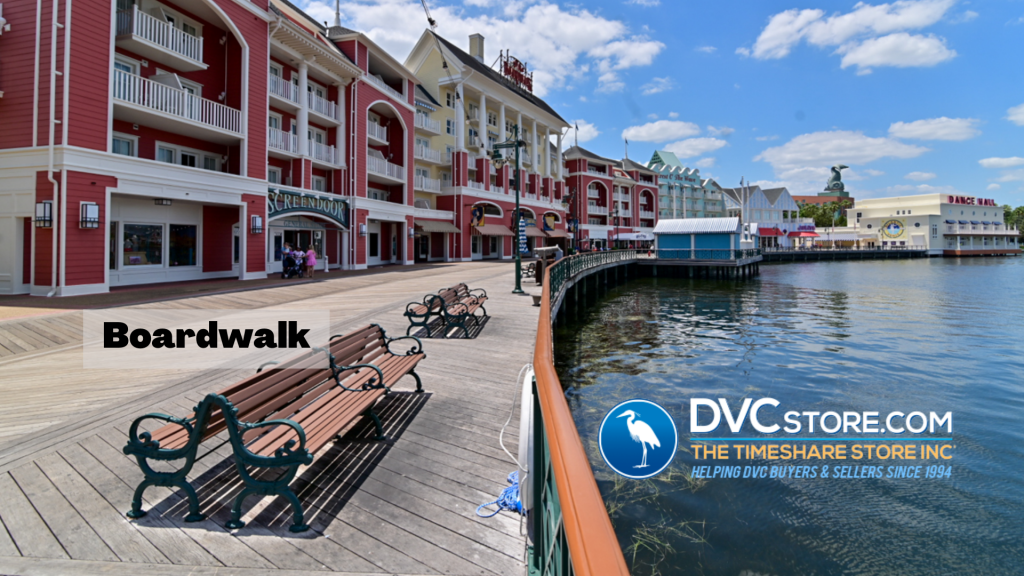 I'm 100% serious when I say that we wound up on the fairway as someone hit a drive vaguely in our direction. We felt lost but were almost in the right area.
Saratoga Springs resides beside Lake Buena Vista Golf Course, making it ideal for duffers.
Of course, shoppers love this place, too. A walkway connects part of Saratoga Springs to Disney Springs.
Disney even switched the entertainment complex's name from Downtown Disney to emphasize the connection.
So, this resort is an ideal place to own and visit frequently. Disney designed it specifically for laid-back vacations.
The Villas at Disney's Grand Californian Hotel & Spa
California's good, too. Honestly, I was sorely tempted to list The Villas at Disneyland Hotel instead.
The new resort will provide much more inventory than the current DVC option at the Grand Californian.
However, we don't know when it will open in 2023, which means it's not ideal right now.
Also, the Grand Californian is pretty great. The hotel lobby here resides mere footsteps away from a private entrance to Disney California Adventure.
So, you're never more than a short walk from Grizzly Peak and its star attraction, Grizzly River Run. Of course, you're similarly close to Downtown Disney as well.
I'm not exaggerating when I say that guests at this hotel are within a 15-minute walk of anything at Disneyland Resort.
That kind of convenience is borderline impossible to find in Southern California these days. And it's even better here since it's Disney!
The Villas at Disney's Grand Floridian Resort & Spa
You've worked hard all your life. Now, you're either approaching retirement age, or you've already exited the working world.
Frankly, you've earned all the vacations you want. Also, you deserve the luxury of the finest resort that Disney has to offer.
That's the Grand Floridian, the pride of Walt Disney World resorts. It's also the anchor part of the Resort Monorail line at Magic Kingdom.
When you stay here, you're either a boat or monorail ride away from the most popular theme park in the world.
Also, when you want to get in your steps, you can take the new walking path from the Grand Floridian to Magic Kingdom.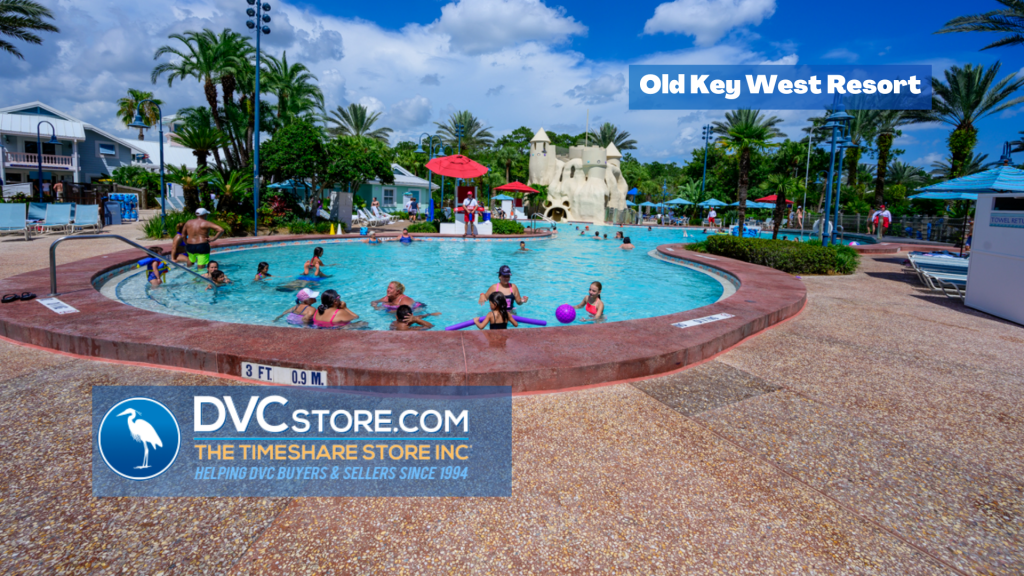 Again, you may prefer less walking, especially at Disney. But if you're in better shape than me, this walking path is an ideal way to control your arrival time at the park.
Personally, I'm a monorail guy. So, that's what I always take when I stay here, which I'm actually doing this month. Ergo, you know I love the place.
The Grand Floridian is also terrific in other touristy ways. The restaurants here are the gold standard of any theme park hotel on the planet.
Meanwhile, the shopping is comically good. The general store here is one of my favorites, and it's the only DVC resort with an exclusive clothing store.
Then, there's Senses Spa, which is perfect for an accomplished professional such as yourself. You deserve plenty of spa days now, don't you?
Overall, you'll love owning and staying at any of these DVC resorts. They're the ideal way to savor the good life you've made for yourself!