Five Reasons You'll Love Aulani
Are you on the fence about where to buy your (next) Disney Vacation Club contract?
Every DVC resort comes with an overwhelming number of positives.
However, the opportunity cost about where you own is real, which means you'll find some justification to look elsewhere as well.
For this reason, we're publishing a series that should help you with your evaluations. And today's resort is a fascinating one.
Here are five reasons you'll love Aulani, Disney Vacation Club Villas, along with one explanation for why you may prefer to buy elsewhere.
Hawaii
Let's use Occam's Razor here. We can talk about a lot of other positives involving Aulani, a breathtaking resort.
Still, the number one reason you'll love owning here is that you're going to Hawaii! In fact, when you buy here, you're increasing the odds that you visit Hawaii several times over the next several years.
For many Americans, Hawaii represents the most exotic vacation destination.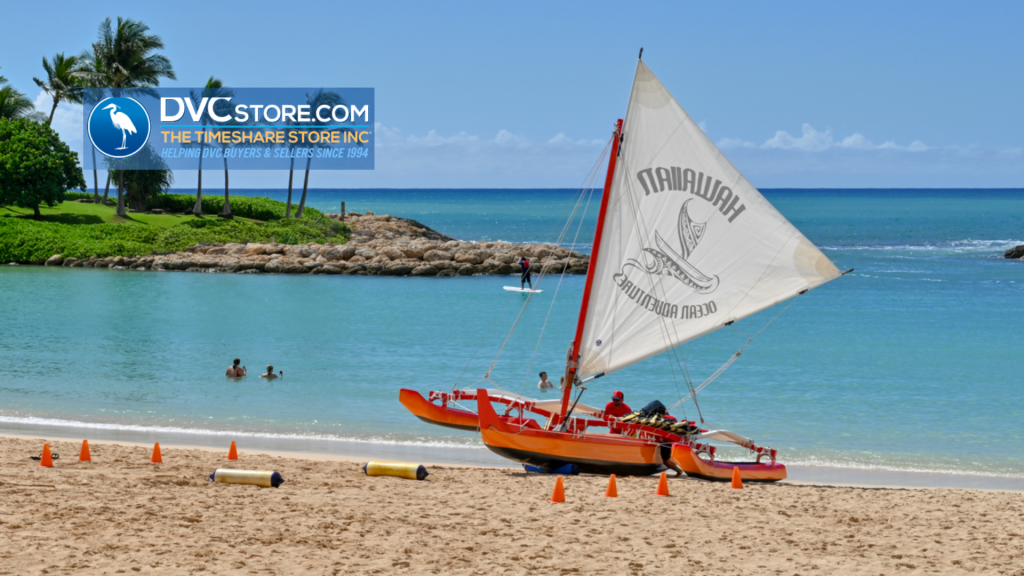 You're living out the dream of millions when you own here! And you can't put a price on that sort of luxury.
When you buy at Aulani, you're committing to treating yourself to an exotic getaway every once in a while. You deserve that kind of happiness, too!
The Resort
Let's not sleep on what we're discussing with Aulani. In the tourism industry, cruise lines and all-inclusive resorts sell the same premise.
You stay in one place and allow others to pamper you and take care of all your needs. You're living in the lap of luxury for a few days.
Even though the cruises sail to exotic destinations, you're primarily on the ship's decks bathing in the sun and relishing your life.
Aulani works the same, only it's better because you're in Hawaii all the time!
Also, you'll discover a fantastic number of decadent amenities here. You'll swim to your heart's content and beach-walk as much as you want.
Meanwhile, you'll never go hungry. In fact, stretchy pants aren't a bad idea when you're packing for your trip.
When you vacation at Aulani, you're leaving your troubles behind for a week or so. This hotel will take care of you.
Fans talk about the Disney Bubble as an escapist vibe at the parks. I can assure you that the same thought process applies at Aulani.
Nothing else in the universe matters while you're staying here.
The Views
Here's an oddity about Aulani vs. most DVC resorts. You decide what you want to look at when you open your patio door!
All the DVC studios/villas include your choice of views when you book. For instance, you'll pay less for Standard View, which many members jokingly describe as parking lot view.
However, that's totally fine when you plan to spend little time in your hotel room during the day!
Alternatively, you may prefer something a bit plusher when you look outside. With Island Gardens View, you can admire the resort's lush vegetation.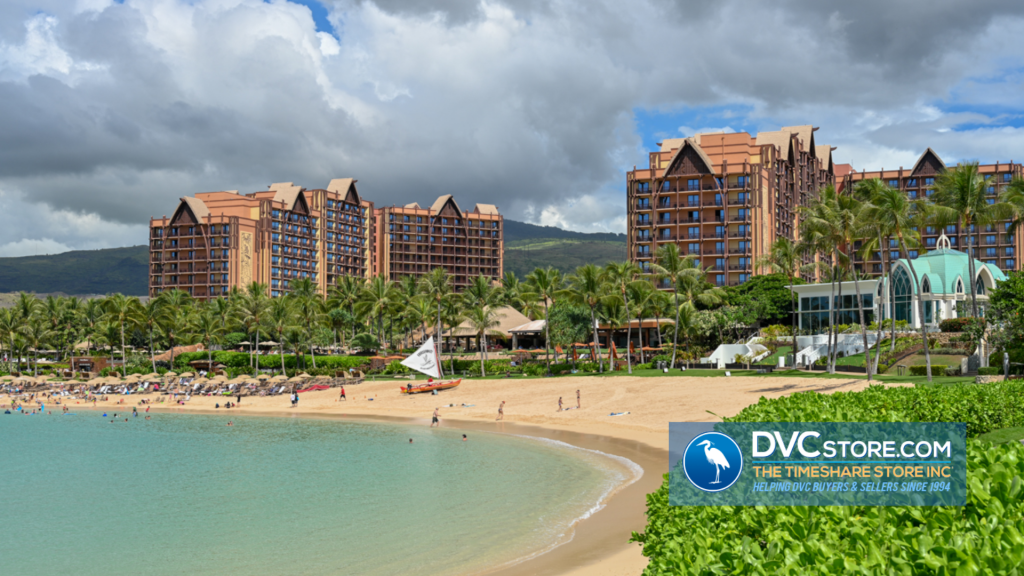 Meanwhile, Poolside Gardens View combines that perspective with a pool view of one of the many waterways at Aulani.
Finally, Ocean View allows you to admire the Pacific from the comfort of your hotel room.
In short, you define terms with your view. You can spend fewer points for a generic look at the islands, but it's still Hawaii. So, it's pretty great.
Conversely, you can spend more points for a once-in-a-lifetime luxury hotel stay complete with a view of the Pacific Ocean.
I adore this degree of flexibility and wish more resorts, not just Disney ones, offered it.
The Swimming
How many pools do you even need during a vacation? You may debate this question at Aulani, whose official website lists nine different pool areas!
If you choose to swim at each one, you might accidentally get in better shape during your dream Hawaiian vacation!
Seriously, Aulani offers beachfront access in an area that's really more of a lagoon. So, you may think that it wouldn't need any pools.
In reality, the opposite is true. If anything, Aulani offers pool overkill with any number of lazy rivers, grottos, children's play areas, and zero-entry locales.
That's on top of the ocean activities you can try during your hotel stay! You may spend as much time in the water as you do on dry land at Aulani.
The Restaurants
I'm not posting these in any particular order, but frequent Aulani guests are nodding knowingly right now.
When we discuss the DVC resorts with the best overall cuisine, Aulani doesn't receive enough attention. This place features world-class dining, though.
That's not hyperbole. Travel industry publications frequently laud Aulani for many of its amenities. However, the cuisine is legitimately among the highlights.
You'll find a restaurant here that can suit any need. I'll start with something that will break the hearts of fans of Disney's Polynesian Village Resort.
Disney recently tore down Luau Cove, thereby ending the Spirit of Aloha show. However, a luau remains at another DVC resort!
Each night, Aulani hosts KA WA'A, a buffet dining experience that is a must-do during any visit.
The restaurant's other fine dining choices include Makahiki — The Bounty of the Islands, which includes a breathtaking backdrop, especially at night. Look at this!
Meanwhile, you'll find what is probably the tastiest meal at Aulani at 'AMA 'AMA, which serves authentic Hawaiian flavors.
Remarkably, I haven't even mentioned the Quick Service spots yet. Without getting into specifics, you can eat on the beach, by the swimming pool, or grab-and-go for your hotel room.
Every meal at Aulani comes with a breathtaking island backdrop that will soothe your soul.
The Up and Down Side of the Location
How many times in your life do you expect to fly to Hawaii?
Even residents on the West Coast of the continental United States must fly six hours to reach the Hawaiian Islands.
Then, you might need a second puddle jump as well, depending on which airport you choose.
For perspective, a flight from Orlando to Los Angeles takes four hours and 40 minutes.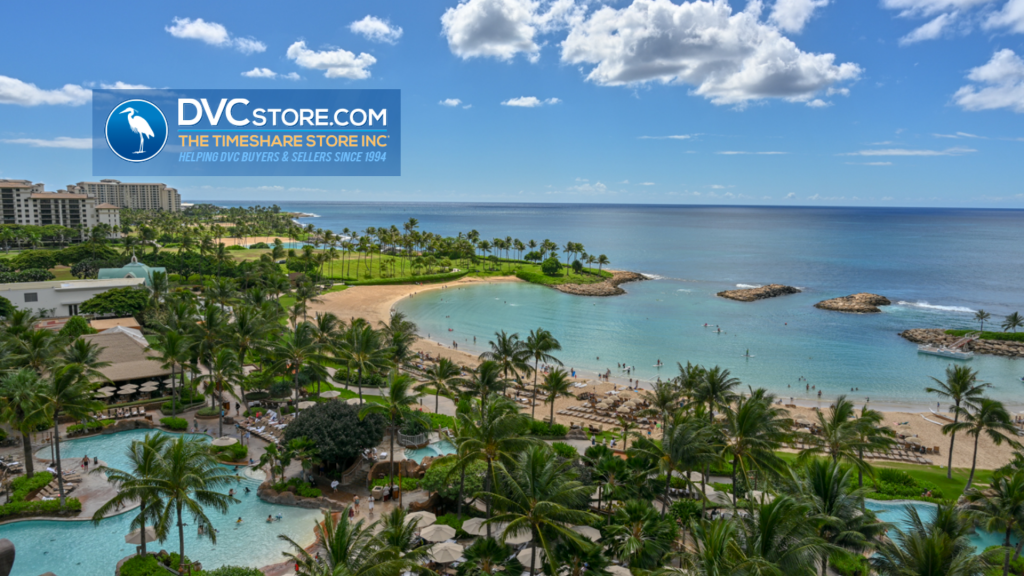 In short, I wouldn't expect the average DVC member to visit Aulani more than seven times.
Don't get me wrong. I know for a fact that some do, but it's a small percentage overall.
While you'll view each of your Hawaiian vacations as a dream come true, you'll still probably spend more of your DVC Points over the lifetime of your contract on theme park resorts.
For this reason, the Aulani Resort location is magical and in one of the most beautiful destinations in the world (Hawaii), however it's location can also be an issue for some DVC Members.
How much does that matter to you? Only you can decide! Still, it's a factor to consider.