How DVC Cured the 'Commando' in Me
When our family first started traveling to Walt Disney World, I truly felt like every trip would be the last one for a long time. The budget was always an issue, and every year when we sat down and crunched the numbers, we decided that yes, a trip would work this year, but we'd probably skip going the next year to save money. (In reality, we had this conversation every single year and we never missed a year of going.)
We went into every trip not knowing when we'd be back and feeling like we had to make the most out of every minute there. I am a diehard Disney Parks fan. I read all the guidebooks back when print books were the norm, bookmarked dozens of Disney websites devoted to every aspect of park touring and spent hours on internet message boards looking for the best tips and tricks to make every vacation as magical as it could possibly be. And of course, I had a spreadsheet. I had multiple spreadsheets if I'm being honest. Each day was planned out to maximize park time and pack as many rides and shows and character greetings and parades and fireworks as possible.
I thrived on this planning, but my husband? Yeah, not so much. His eyes would glaze over and he would say, "Are you sure you want to do this trip again? It seems like a lot of work." Months of planning would lead us to that magical week, our precious time inside our happy place. But that didn't mean it was time to relax. Oh, no. That's when I went into full 'commando-mode'. Any diehard fan knows the number one tip to getting the most out of your trip is to be there at park opening. You can often get more done in those first few hours than you can for the rest of the day. With travel time, and factoring in time for everyone to get ready and eat breakfast, that usually meant a 6 am wakeup time. No one in my family was very happy about that. It was nothing but grumbles and grumpy faces as we were often up before the sun.
Looking back, I'm not proud of some of my behavior in those early years. When the kids were younger, of course, they wanted to swim in the hotel pool. I didn't plan time for that into the spreadsheet. "You can swim in the pool at the Y at home anytime. You can only ride Splash Mountain once a year." I didn't feel like the trip was a success unless we could say we checked as much off the list (aka the park map) as possible. When we got off a ride and one of the kids immediately asked if we could go on it again, it was usually answered with, "Well, the line is really long right now and we already used our fastpass. We need to move on and do a different ride now." I was the general in this traveling army and the family foot soldiers had to fall in line!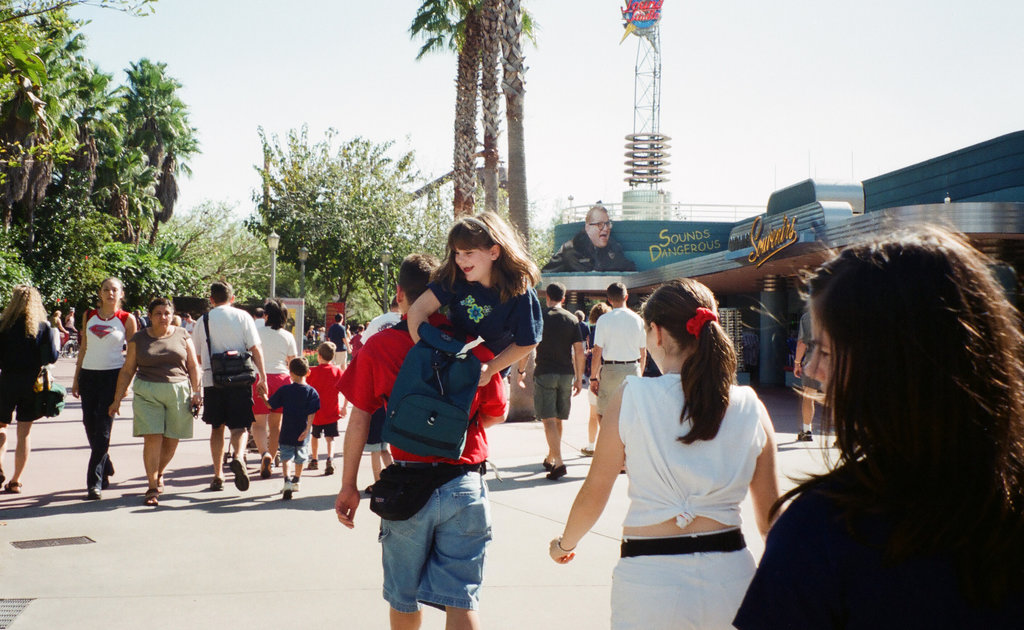 Of course, we had wonderful trips and made many wonderful memories. As we got older, however, life got harder and jobs got more demanding. These vacations started to feel like a chore for my husband. "Why can't we have a relaxing vacation for once? Disney is so much work. Maybe we need a break for awhile." Faced with the prospect of losing my favorite travel destination, I truly tried to tame my inner 'commando'.
I eased up on the spreadsheets. We splurged on some deluxe resorts and scheduled some resort-only days. My husband requested at least one day where he could sleep in and not set an alarm. I tried, oh, I tried so hard to let that happen. But when 9 am rolled around and he was still asleep I jumped on the bed, "The parks are open! How can you still be sleeping?" Again, I'm not proud of myself. Around that time the idea of buying into DVC was something I started to entertain. Primarily, it started to make sense for us financially (see Polynesian Tastes on a Pop Century Budget), but it turned out to have a huge unintended benefit. It cured the 'commando' in me. We bought enough points for me to travel for two weeks a year. I gave my husband a break and I travel one week with my Dad and we do a Father-Daughter Food and Wine trip each fall. The other week I travel with my husband and daughter. I always have another trip already on the calendar when I'm being welcomed home at check-in, which means I no longer feel the need to pack every minute of every day full of activity. I know that I'll be back. Missed out on a certain ride? Too tired to stay for the fireworks? No problem, we'll catch them next time. Skip an entire park and stay at the resort all day instead? Why not? Hollywood Studios will always be there but right now spending the afternoon on Bay Lake on a pontoon boat is exactly what my family needs to unwind and relax.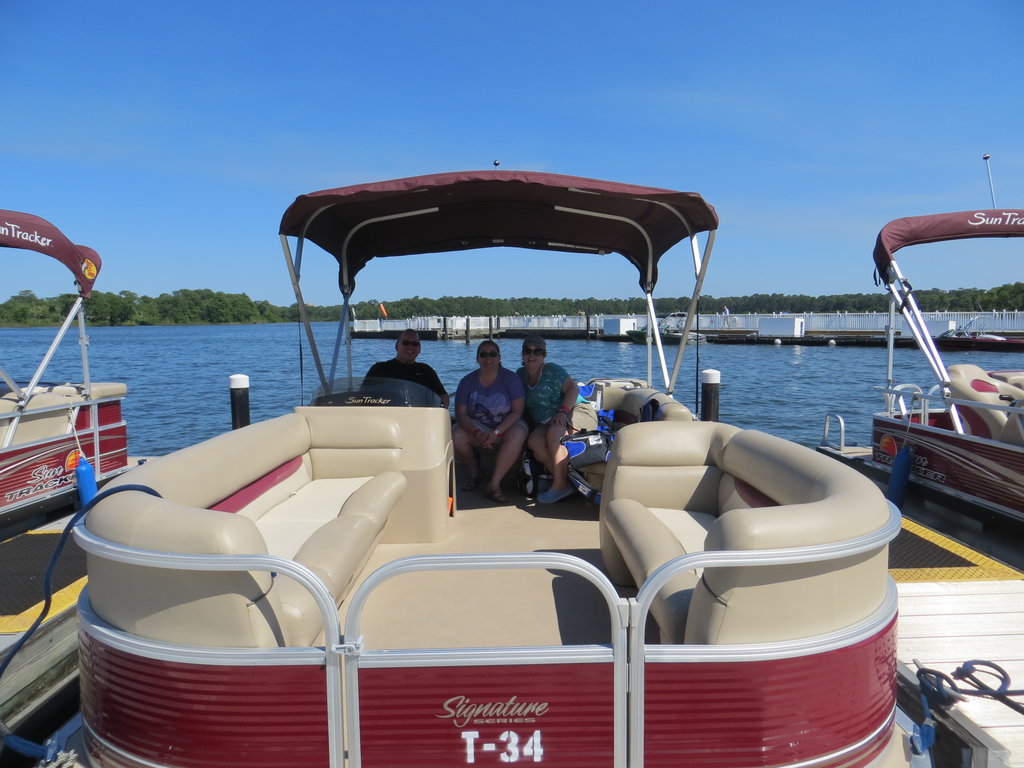 We've been DVC owners since 2013 and it truly was the best travel decision we ever made. Our frenzied over-scheduled trips have given way to relaxing and rejuvenating vacations. We still schedule dining reservations and fast passes, but not as many as we used to and we're more flexible with changing them. I used to pride myself on never waiting in lines because I was such a planner. Now, if a ride is important to us, and it has a 45-minute wait, we wait for it. It's not the end of the world and it's better than crisscrossing the park umpteen times and making everyone exhausted. Everyone in the family appreciates the new pace of our trips and the 'commando' has hung up her marching boots for good!