Polynesian Tastes on a Pop Century budget
My husband and I have been traveling to Walt Disney World at least once a year since 2000. In those early years, we were young and our budget was small so staying offsite was a must. If we had a little extra money we would splurge by staying onsite, but only ever at a value resort. We quickly saw the appeal of staying on property, but we just couldn't pass up those inexpensive hotel chains just outside the gates. In those early days, we were commando park tourists so we couldn't justify spending so much money on what was basically just a place to sleep.
Gradually, our vacation budget evolved. We could afford to stay onsite every year, and Pop Century was our preferred home base. We had certainly visited deluxe resorts to dine at their restaurants and enjoy their atmosphere, but staying at one seemed to be out of reach. It was just so expensive! It was more important to me to get to Disney as often as I could, even if that meant staying in a cheaper room.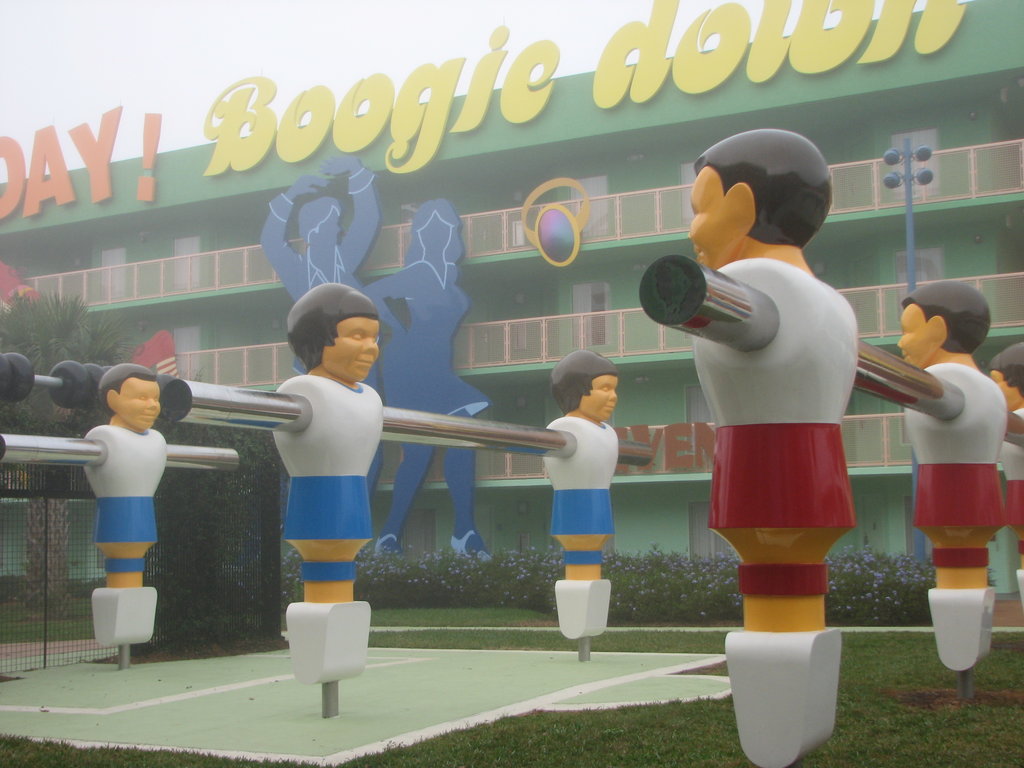 Disney always has ways of getting you to spend more money than you planned to and their tantalizing 40% off room offers began to loosen my purse strings. At those prices, we tried a few moderates, and finally, our first deluxe – a quick 3 night trip to the Animal Kingdom Lodge. We loved it, and I began to see what a difference a resort could make for a vacation. Over the next few years we tried a few deluxe resorts, always at a discounted price, and almost never for a full week, until I met and fell in love with the Polynesian. Three nights during one trip led to me splurging on a full week the following year. And just like that, we were hooked. Suddenly I got it. The spacious rooms, the amazing amenities, the enchanting atmosphere – why would we ever want to stay anywhere else?
Alas, the huge hotel discounts were not always available, and the following year brought us back to Pop Century. We still had a great trip and didn't think about what we were missing. Then, one afternoon we took a break from the parks and headed over to the Polynesian to rent a pontoon boat, something we had enjoyed immensely when we stayed there. We took the boat out onto the Seven Seas Lagoon and as we looked back toward the Polynesian on the shore, my husband wistfully said to me, "Why aren't we staying there? Why are we at Pop Century?" I replied something about it being too expensive at full price, but that question got the wheels in my brain turning. Was there a way to change the way we vacationed, permanently?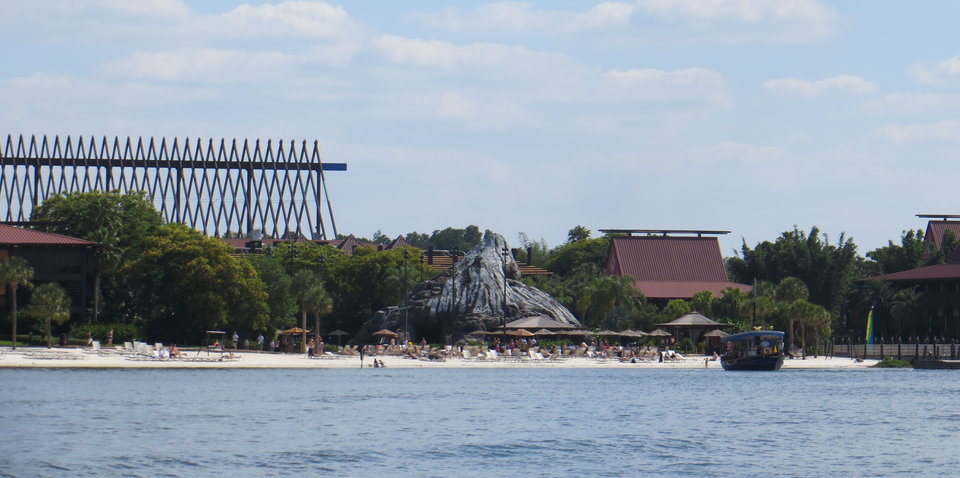 When we returned home from that trip, I took a deep dive into some internet research on The Disney Vacation Club. I had certainly been aware of it for years. Its old marketing strategy "The Best Kept Disney Secret" was a bit of a running joke because of how prevalent the marketing was all over the parks. It was, again, too expensive for our blood. I delved into the resale market and when I crunched the numbers it was like a lightning bolt. How could I have missed this for so long? We could afford to purchase 200 points, which would get us two weeks in a studio at the times of year we preferred to visit. As we were able to pay cash for the contract itself, I considered that a one time purchase and money already spent. (Although if I took our purchase price and divided it over the years of the contract, my math and logic will still hold up.) Going forward, I would only have to pay the maintenance fees on the contract, and those dues would give us two weeks in a deluxe quality resort for just a little more than the cost we were spending to stay at Pop Century for one week. DVC wouldn't necessarily save us money, but it would allow us to keep our current vacation budget and get much higher quality accommodations.
In July 2013, we bought our DVC contract through the TimeShare Store and made our first trip as members in May 2014. We have never even been tempted by "add-on-itis" because those 200 points have continued to give us those 2 weeks a year as we planned. The Polynesian was not yet a DVC property at the time we purchased but we knew it was coming. We did get back to my beloved resort as members a few years ago, but in the interim years we discovered we love Bay Lake Tower even more so that's become our preferred home base, from which it's still very easy to pop over and visit our old tropical favorite for dinner or drinks at Trader Sam's.
We are extremely happy that we purchased DVC and never look back, but for the purpose of writing this article, I was curious and decided to check. Our 200 points cost us $1411.44 in dues for 2019 and gave us 6 nights at Bay Lake Tower and 6 nights at the Boardwalk. The cost to stay at Pop Century for the same 6 nights we are staying at the Boardwalk this November would cost $1029.40. DVC was the right choice for us!