Reasons Why You'll Love the Polynesian…and One Reason You Might Not
Choosing where you should purchase a Disney Vacation Club contract is stressful. The same statement applies to picking where you should stay during your next visit.
Fortunately, plenty of DVC members have faced the same dilemma and know the ins and outs of every DVC property.
Personally, my favorite is Disney's Polynesian Villas & Bungalows. Here are five reasons why you'll love this resort, along with one justification for picking somewhere else.
Great Ceremonial House
You'll know that you're at a special place the instant you enter the lobby. Called the Great Ceremonial House, it's the epicenter of the Polynesian.
Disney sprays an intoxicating aroma into the vents, ensuring you smell an exotic fruit scent as you explore this place.
This may seem like a small thing, but it manipulates your senses. You're reminded of the islands, making you feel tranquil and safe.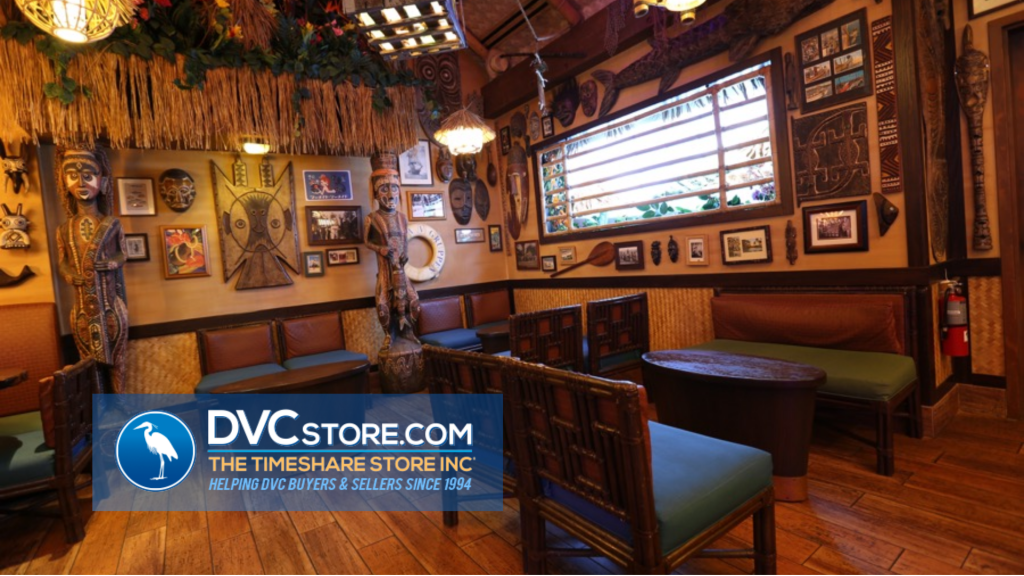 This building includes two floors. On the main level, you'll find BouTiki, arguably the best retail store at any DVC resort.
Should you walk past the store, you'll discover Trader Sam's Grog Grotto. This memorable lounge plays special effects when you order certain drinks.
An excellent Quick Service restaurant, Capt. Cook's, is also in this area, as is Pineapple Lanai, a kiosk that serves Dole Whips.
The second floor is the place where foodies go. It's home to 'Ohana, the legendary family-style dining service, and Kona Café, a hidden gem of Disney dining.
Also, a general store resides here, although it sells a surprising amount of Lilo & Stitch merchandise, too.
You'll also find the resort's monorail station on this floor. So, you can hang out in the hotel lobby as much as you want. Then, you can hop on the monorail and head to a theme park!
In short, the Great Ceremonial House is gorgeous, overflowing with useful amenities, and fragrant to boot!
Expansion
Admittedly, this one only applies to potential buyers rather than tourists planning their next vacation.
Still, everyone considering the Polynesian should remember that an expansion tower is coming soon.
While we don't know for sure that it'll tie back to the current condominium association agreement at the Polynesian, it might.
After all, that's the approach DVC took with The Villas at Disney's Grand Floridian Resort & Spa.
That hotel converted an entire building into a DVC facility, and those rooms became a part of the previous condominium association agreement.
Should the same thing happen at the Polynesian, ownership here would come with even more value. That's saying a lot about a resort I've already called my favorite!
No matter how Disney proceeds, the Polynesian campus will add an entirely new expansion tower with a pool and other amenities in 2024.
So, your ownership interest in the Polynesian will increase in value in a couple of years. That's true even if Disney treats the expansion like a new property.
You can think of the situation akin to Disney's Wilderness Lodge. When that resort added a second DVC property, it also built a new pool area and restaurant.
Presuming something similar occurs at the Polynesian, the first Walt Disney World hotel will somehow get even better in its 53rd year of operation!
As an owner, you'll benefit from those enhancements!
Spacious Studios
The standard Studio at the Polynesian is ridiculously large compared to the average DVC hotel room.
These Studios cover 465 square feet of space, the equivalent of some studio apartments.
However, the rooms are more than just spacious in size. Their floor plan is absolutely brilliant.
Disney has built an extra half-bathroom, one with two sinks and a rainfall shower. So, guests can get dressed simultaneously in the two bathrooms.
Don't sleep on that rainfall shower, either. It's one of the most relaxing ways to get clean at Disney.
Also, if you're staying with someone you love, you'll relish the intimacy of this setup. It's a decidedly romantic amenity.
The Studio also features something kids love. It's a foldout sofa with Lilo & Stitch drawings.
These rooms are large, charming, and impossibly Disney in the best possible way.
Location, Location, Location
I hinted at this when describing the Great Ceremonial House, but it bears additional discussion.
The logistics of the Polynesian rival any other DVC resort at Walt Disney World. A few others, like Disney's Beach Club Villas, are in the conversation, but the Polynesian proves difficult to beat.
That resort monorail station ensures you're always a few minutes away from Magic Kingdom.
Friendship Boats transport guests to the theme park if you prefer a more scenic journey.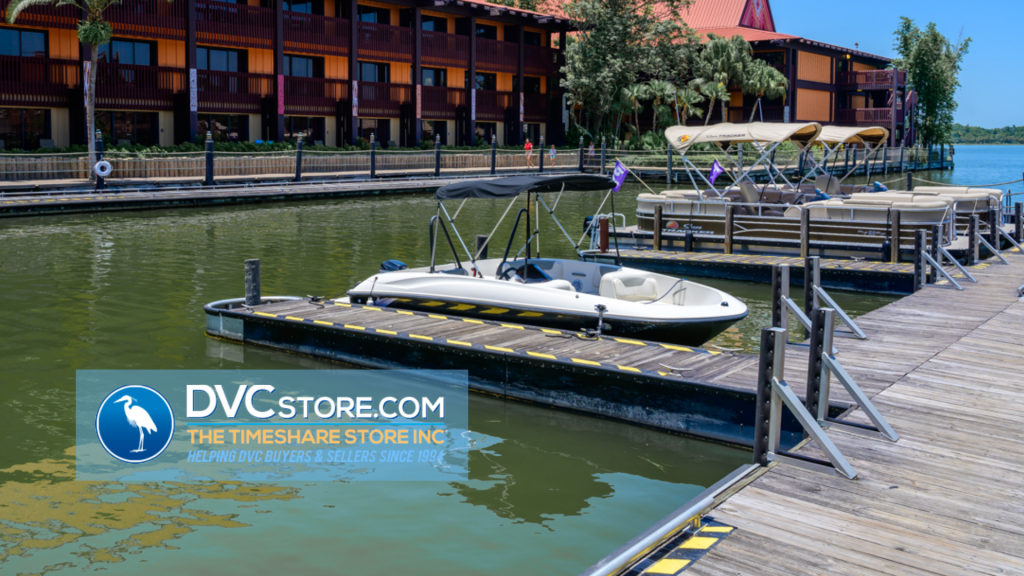 Notably, the Transportation and Ticket Center (TTC) resides close to the Pago Pago building at the Polynesian.
Conveniently, Pago Pago is one of the resort's longhouses specifically reserved for DVC accommodations.
So, presuming that you don't mind the parking lot view, you will love staying here. You're only a short walk away from the TTC.
As such, you can go here and ride the monorail directly to EPCOT!
The Polynesian's location provides you with convenient, stylish monorail access to two different theme parks. You can reach either one in 15 minutes or less.
That level of control over your itinerary is rare at Walt Disney World, a place where you'll face the chaos of buses frequently.
The Vibe
Perhaps the most remarkable part of the Polynesian is how its tranquility immerses you.
When you look across the water at this hotel, you'll see Magic Kingdom across the bay.
However, when you wander the grounds of the Polynesian, you'll fully believe that you're on an exotic island vacation instead.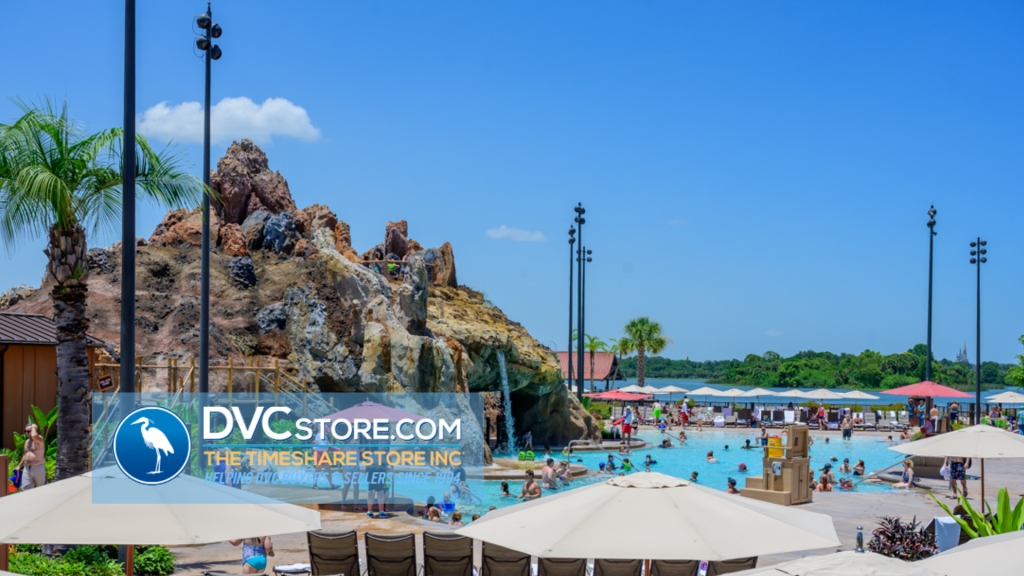 After all, you can walk on sandy beaches here and visit a hotel pool themed like a volcano! So it's touristy in a Disney way but relaxing in a "trip to Bora Bora" way.
I always experience a disconnect when I stay here – which I do as much as humanly possible! – because I'm at Disney. However, I feel like I'm on an exotic island in the South Pacific.
The One Reason Against: A Lack of Villas
Obviously, the Polynesian hosts several Bungalows, unique hotel rooms floating in the water by the beach.
These deluxe accommodations are arguably the most desired suites at Walt Disney World. But, unfortunately, their popularity comes with constraints.
First, you'll find only 20 of these Bungalows at the resort. Second, they cost a substantial number of DVC Points.
For 2023, the Bungalows start at 112 points per night and max out at 226. On an average night, you'll spend around 150 points to stay here.
For a week, the cheapest points cost is 824. In other words, these suites primarily cater to DVC whales, people with at least 400 DVC Points.
You can find other ways to afford an extended stay here as well, but that's not the point.
Overall, the Bungalows are currently your only option for villas at the Polynesian. I presume that will change in 2024, but that's two years from now.
In the interim, your choices at the Polynesian are binary. You can stay in a Studio, or you can book an expensive Bungalow.
While you definitely get what you pay for with a Bungalow, the lack of viable villas is problematic for many…especially those who need in-room laundry and kitchen facilities.