Room Review Big Pine Key at the Grand Floridian
I recently spent Halloween and the start of the Christmas season at Walt Disney World.
During my trip, I spent my Disney Vacation Club (DVC) points on something I'd anticipated for a while.
I stayed at one of the new DVC Studios at The Villas at Disney's Grand Floridian Resort & Spa.
As fate would have it, I also wound up spending an unusual amount of time in my hotel room during this time.
So, here's a review of what it's like to stay at Big Pine Key now that the opening rush has died down.
About the New Building
Let's start with the pertinent discussion here. Disney has offered Grand Floridian ownership to DVC members since 2013.
However, the DVC building offered a limited inventory, one that remained in high demand for the body of a decade.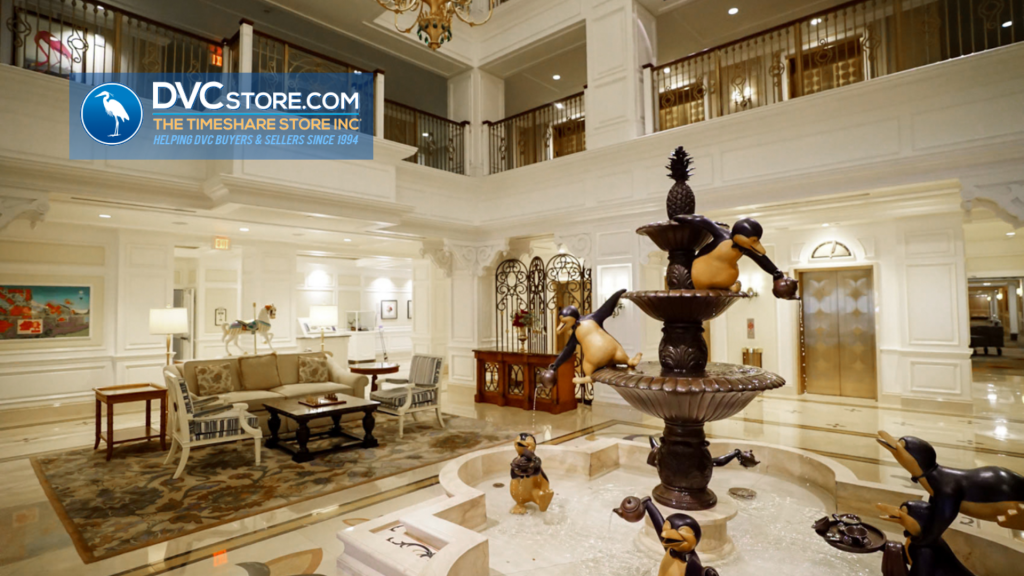 Eventually, DVC decided to convert another building at the Grand Floridian into a DVC property.
That area, the Big Pine Key building, finished its conversion in June. Since then, it's been a DVC facility.
Guests can easily identify whether they're booking a room at the "old" DVC building or the new one.
The original DVC building, the one with the penguin water fountain, lists its inventory as Deluxe Studios. Meanwhile, the new location describes its rooms as Resort Studios.
That tactic makes booking a breeze for DVC members. When you want the penguin building, you select Deluxe Studios.
Otherwise, you'll reserve a Resort Studio, which will feature a Mary Poppins Returns theme.
While we're always subject to Disney's whims, the 2023 DVC Points chart lists both forms of Grand Floridian studios as costing an identical amount of points.
Technically, one exception exists. The new building also includes a new room type, Theme Park View.
I'll go ahead and spoil that I stayed in one of these rooms, and I can't entirely agree with Disney's evaluation of what counts as a Theme Park View.
Long-time DVC members are nodding their heads right now, as it's an ongoing complaint about some rooms.
Most DVC room types that guarantee views deliver on the promise. But, unfortunately, others are…a bit sketchier. That's what I encountered here.
That's the lone negative about the building, though. As I'm about to discuss, its logistics are immaculate.
About Resort Stays at the Grand Floridian
As a DVC member, you know and love the Grand Floridian, especially the hotel lobby.
I'm happy to report that Big Pine Key resides only about 100 feet away from this building.
Seriously, my traveling party couldn't believe the location of our hotel room relative to the resort's primary amenities.
We walked out a side door from our second-floor hotel room. From there, we could walk 10 steps to the quiet pool or turn the other way to watch the river. It was incredibly convenient and scenic to boot!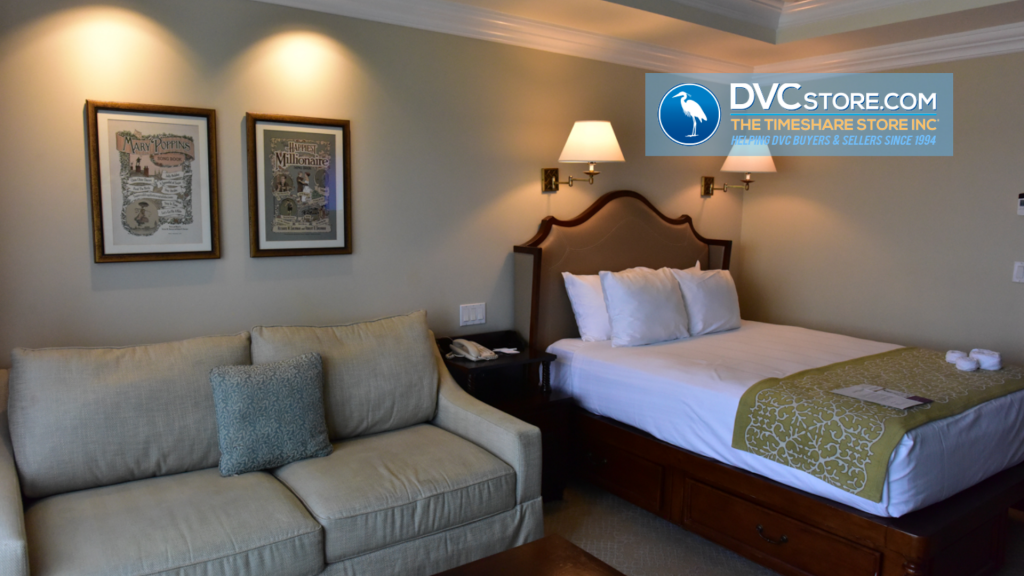 Of course, when you stay at the Grand Floridian, you're likely to spend more time at the resort due to its amenities, many of which are at or near the hotel lobby.
One night, we dined at Grand Floridian Café by joining the new Walk-Up Waitlist.
When My Disney Experience texted us that our table was ready, we arrived at the restaurant within five minutes…no hyperbole!
Similarly, we could check out the Halloween pumpkins on display in the currently closed 1900 Park Fare area.
On the morning we checked out, we only needed 10 minutes to carry our luggage to the hotel's front door.
Even better, Minnie Vans and other ride-sharing services were plentiful. As a result, our ride to the airport actually showed up five minutes earlier than we would have liked.
These subtly important amenities make a world of difference during a DVC hotel stay.
Of course, you're also close to Narcoossee's, Citricos, Victoria & Albert's, and Gasparilla Island Grill.
Plus, both main swimming pool areas are within five minutes of Big Pine Key! The logistics here are genuinely as good as it gets at Walt Disney World.
About the New Hotel Room
I just mentioned the theming at the new building, but it's quite vanilla. What I mean by that is you will only notice the Mary Poppins theme if you look for it.
Otherwise, the Resort Studios are light and airy with an open feel. So you'll enjoy plenty of room to stretch out and get comfortable.
That's doubly true thanks to an expansive sofa sitting area that also includes a pulldown mattress.
We never used that part, but we looooved throwing our bags on the couch while still having ample seating.
Disney manages this feat thanks to a hyper-efficient design, one that borders on off-putting to me.
Imagineers have hidden the kitchenette features in plain sight. They're on the corner of the wall by the bathroom.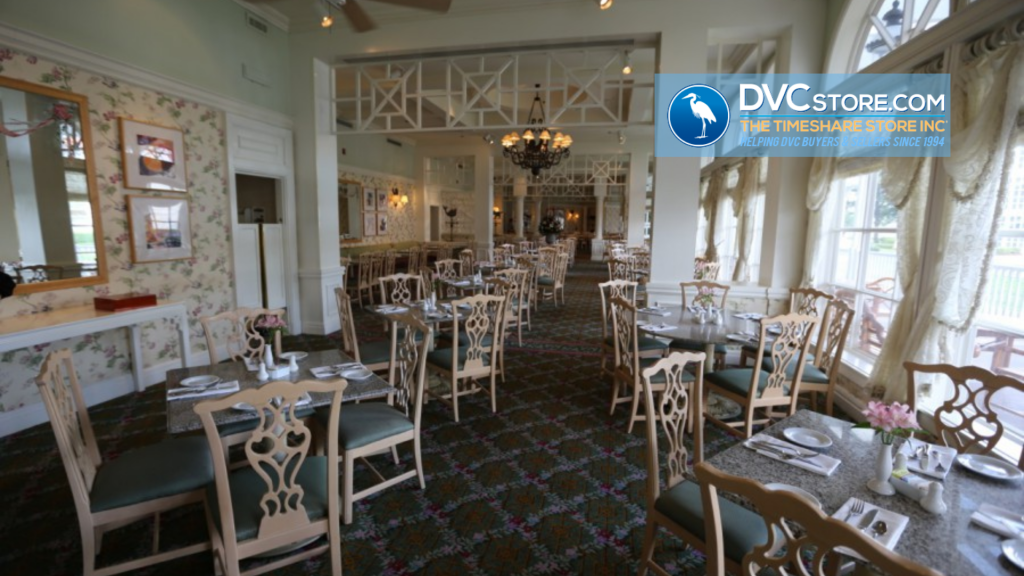 You can walk right past them and not notice if you're not alert…which I'm apparently not. My wife had to point this section out to me!
As for the bathroom, there's no bathtub here, which has become more of a standard design aesthetic at Disney over the past few years.
The standalone shower is exquisite and offers tremendous water pressure.
However, I do have one underlying complaint about this space and quite a bit of the hotel room's design.
The various grab bars all feel a bit backward. I'd look on one side of a door for the sliding mechanism, only to realize it was on the other.
The shower entrance/exit and bathroom sliding door proved challenging because the hardware wasn't positioned where I would have expected.
Apparently, I think of these things exactly opposite of whoever designed the room. It's a trifling complaint, but it did crop up repeatedly during my stay.
Still, that sofa and the room's double beds made me forget about such trivialities!
Final Thoughts
DVC prices its Grand Floridian studios at a high price, which is understandable. You're staying at the crown jewel of monorail resorts.
When you ride the monorail here, your first stop is Magic Kingdom. There's just no beating that kind of convenience.
Similarly, in a matter of minutes, you can leave your hotel room and be in the water of a swimming pool or at a table at a high-quality restaurant.
These sorts of daily conveniences vastly enhance a hotel stay. You're not wasting time and energy by roaming around looking for hard-to-find amenities.
Instead, everything resides within a short walk of your hotel room. That's absolutely worth a few more DVC Points per night, at least to me.
Having spent time in both versions of Grand Floridian studios, I favor both the design and logistics of the new rooms at Big Pine Key.
These Resort Studios represent the pinnacle of DVC studios right now.
Personally, I remain a bigger fan of the two other monorail resorts for reasons I'll explain when I review those rooms.
However, these Resort Studios at Big Pine Key represent the first time I've honestly felt that the Grand Floridian is worthy of consideration compared to the other DVC monorail resort options.
I'm just not a Grand Floridian person at my core, but the logistics of these rooms have forced me to reevaluate my position!
If you are inclined to love the Grand Floridian, you'll love the new Big Pine Key rooms!