Room Review Hilton Head Studio
Some Disney Vacation Club resorts reside outside the boundaries of Disney's beloved theme parks.
When you book at these hotels, you're choosing a different kind of vacation. You'll substitute theme park chaos for tranquility and relaxation.
Having taken both kinds of vacations, I swear by the occasional non-park DVC stay. It's quite therapeutic.
Here's my review of a Studio at one such DVC resort, Disney's Hilton Head Island Resort.
About Staying at Disney's Hilton Head Island Resort
Let's lean into the obvious here. This hotel stay won't involve the typical aspects of a Disney theme park vacation.
While the DVC property at Hilton Head feels decidedly Disney in tone and spirit, it's a less conventional DVC vacation.
Still, you'll know you're staying at Disney the instant you check in here. The cast members will make you feel at home when they say, "Welcome home!"
I consider Hilton Head the friendliest of all DVC properties, as the workers here take such pride in their Disney employment.
Before you know what's happening, the person in the hotel lobby will hand you a map of the Disney campus, circle the building where you're staying, and provide detailed directions.
You should listen carefully, as the hotel grounds prove a bit circuitous. It's easy to get lost here, although the constant signs ensure you'll find your way quickly.
The hotel grounds include more than 20 buildings. Thankfully, they're primarily east/west in location, though. So, any disorientation really should be a temporary concern.
The cast member will also hand you a bunch of guides to local tourist attractions in Hilton Head. Again, pay attention to those.
The DVC resort at Hilton Head is different from the overwhelming majority of DVC properties. You won't spend all your time in and around the hotel.
Instead, you'll leave the Disney Bubble frequently for dining and shopping options. The amenities onsite at Hilton Head Island Resort are sparse by Disney standards.
I don't say that in a bad way. It's a perfectly lovely resort and among the finest throughout Hilton Head, which is no small feat for a tourism mecca.
Benefits of Staying at Disney's Hilton Head Island Resort
Even so, the entertainment options in and around Hilton Head vastly exceed what you'll find on the Disney campus. Even Disney knows this.
The company originally intended to build the property on the beach. Due to pushback from local residents, Disney moved the majority of the hotel grounds.
However, Disney DOES own beachfront property here. You'll ride a shuttle from the hotel to the private beach (complete with beach house) and back.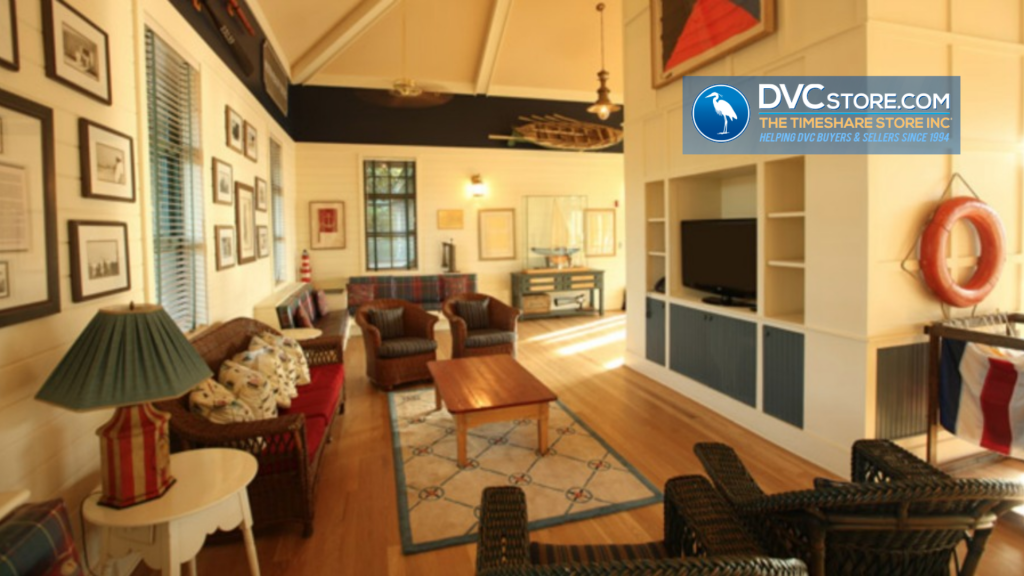 The beach house itself includes a second pool, one with a unique H-shape, plus a Quick Service restaurant, Signals Seaside Grill.
This area operates eight hours a day during the offseason and as many as 12 hours daily during the summer.
You'll find ample seating here, some of which includes parasols for shade. If you get hot, there's an indoor lobby seating area you'll appreciate as well.
You'll also be glad there's a shower when you want to wash off the sand from your beach time.
Speaking of which, you'll cross a walking bridge to reach the beach. It's technically a shared facility rather than a Disney-exclusive one.
Still, this is the least crowded beach you'll ever encounter at Hilton Head. You can also engage in water sports here, with rental equipment available.
About the Studio at Disney's Hilton Head Island Resort
Let's start with the most significant part of a Hilton Head Studio. It's massive!
These Studios cover 455 square feet of space, making them as much as 50 percent larger than many DVC Studios at Walt Disney World.
You'll recognize the size of the place when you walk in the room. A lengthy kitchenette area lies on one side of the room.
This section rivals the size of some kitchen stations in DVC villas. It's lacking the amenities like a full-sized oven or fridge, but it's absolutely gigantic compared to most Studios.
Oddly, Disney designed one drawback in the accompanying master bathroom. It lacks any counter space, as the sink is a standalone unit.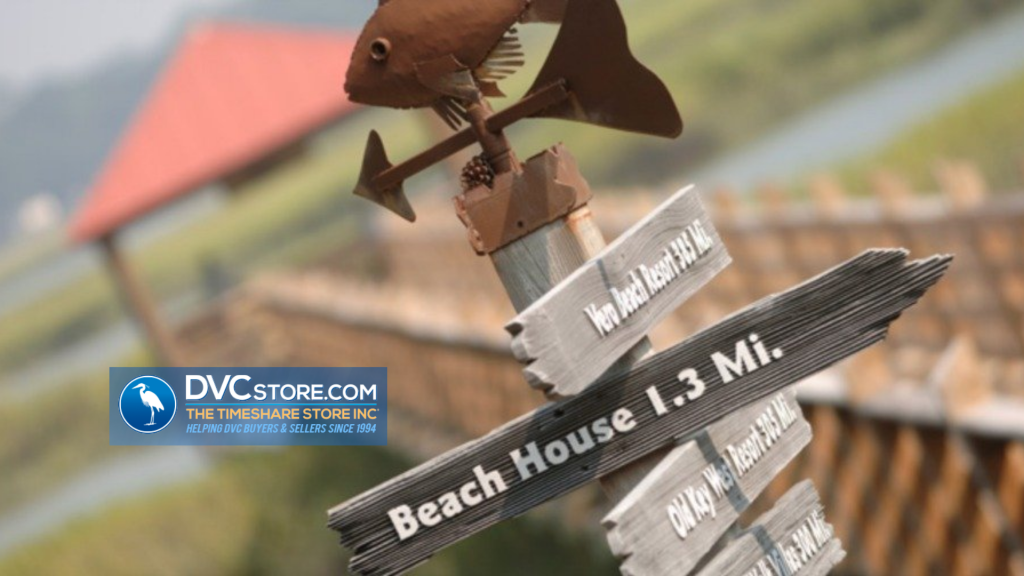 So, the kitchenette features double the counter space you'd expect, while the bathroom has none. It's a bit odd.
I don't mind the choice at all. However, if you're someone who likes a lot of elbow room while you're getting dressed, it could be an issue.
Notably, the room opens up once you pass the bathroom area. You'll find a square box of living space in this section.
The highlights are a queen bed and sofa with a hidden sleeper bed. Across the sofa, a lovely sitting area provides guests with the option of working or relaxing.
I've actually sat in that very spot and written an article for this blog. That's how comfortable I find it.
Still, most DVC members will either eat here or gaze outside at the various panoramic backdrops. You can also do this from the balcony/deck outside the room.
The views highlight the lush surroundings, as some show the accompanying waterways, while others display the foliage in the area or various hotel buildings.
We looove to eat breakfast while sitting on the balcony. It's so serene.
Final Thoughts
Two aspects of a Hilton Head Studio stand out. The first is the space, which gets addictive rather quickly.
You'll almost feel disappointed when you stay in a smaller DVC Studio afterward, as this sets a standard that few other properties can match.
Also, panoramic views remind you that you're staying in a forest near the water. Seriously, the trees blanket the beach house on both sides.
At the resort itself, potluck plays a factor in your view. Even so, odds are high that you'll see some trees from your window.
Hilton Head's city council has dutifully protected the natural setting. So, your Studio may feel almost like a treehouse if you're tucked in the woods.
The natural setting isn't quite on the level of the DVC properties at Disney's Wilderness Lodge, but the similarities prove unmistakable.
Also, while the surrounding amenities have little to do with the room itself, I must stress that Hilton Head is a shopping, dining, and golf/tennis mecca.
Meanwhile, the cast members host so many activities at Hilton Head Island Resort that you may not feel the need to leave the property often.
We usually only branch out for shopping or dining, primarily the latter, as we quite like the Disney general store here.
All these issues add up to a wonderful place to visit. When you do, you'll relish the size and comfort of the Studios.
Hilton Head Island Resort delivers a different kind of Disney trip, but it's one you should definitely try.