The Tron Roller Coaster Has Finally Arrived
On July 15th, 2017, The Walt Disney Company gave American fans exactly what they wanted.
At the 2017 D23 Expo, Disney announced that Tron Lightcycle Power Run would come to the United States after proving itself an international sensation at Shanghai Disneyland.
Yes, that happened nearly six years ago. Better late than never, right?
After a prolonged delay, the Tron roller coaster has finally arrived at Magic Kingdom. Here's what you need to know about it.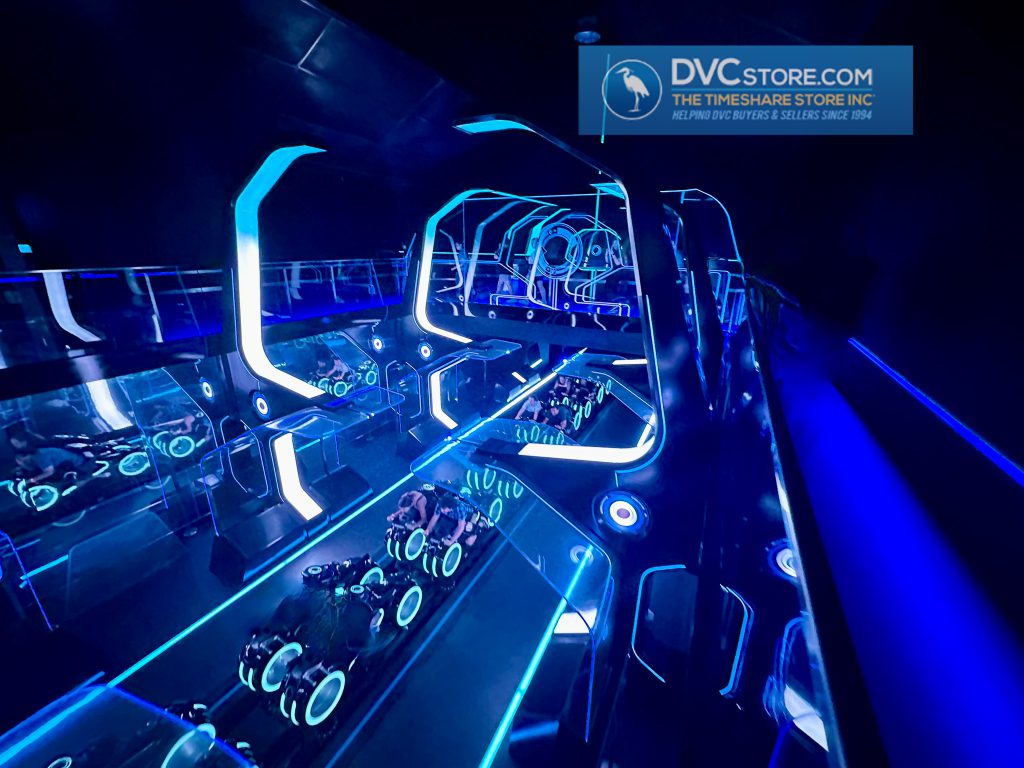 About Tron Lightcycle / Run
The American version of the Tron coaster goes by a different name. It's Tron Lightcycle / Run. So, we're just gonna call it Tron.
This roller coaster opened on April 4th in Tomorrowland at Magic Kingdom. However, park guests have enjoyed ample opportunities to preview it.
At first, annual passholders, cast members, and DVC members gained special access.
Then, about two weeks ago, Disney opened sneak previews of Tron for all park guests.
You couldn't just walk up and ride it, though. Magic Kingdom won't offer a standby queue for Tron for quite some time.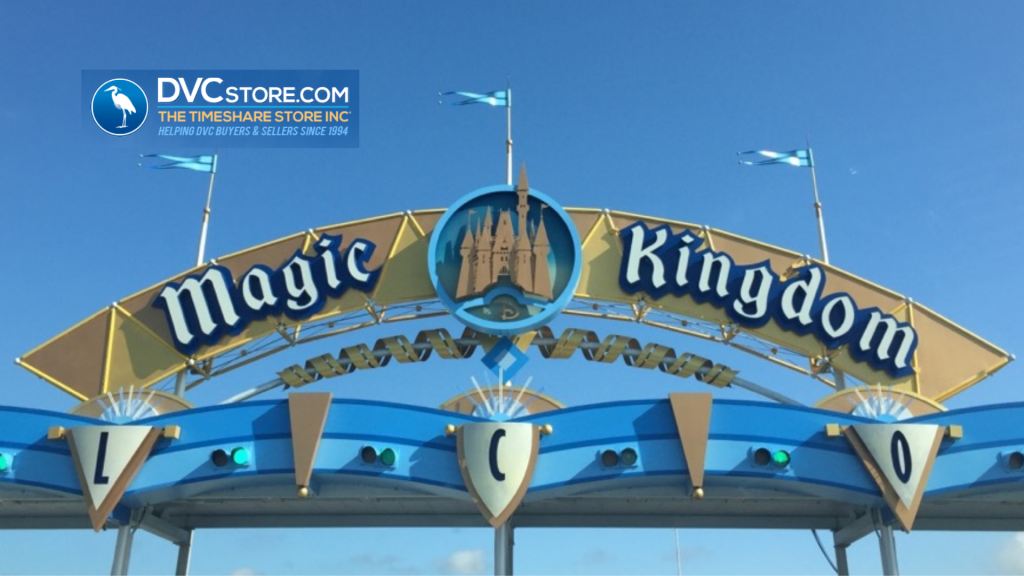 In fact, Guardians of the Galaxy: Cosmic Rewind still isn't available via standby queue…and it's nearly a year old!
I'll explain how the process works in the next section. First, we should talk about Tron, though.
After more than six years of anticipation, you should probably know about it.
Just in case, Disney has built a roller coaster themed to the Lightcycle races in the Tron series.
You may remember this from the original Tron if you're old enough.
And here's the one from Tron Legacy:
No matter how anyone feels about the Tron franchise – and I recognize it's a divisive topic – the Lightcycle part has proven popular enough to become a video game:
When Shanghai Disneyland opened in 2016, its two E-ticket attractions were Tron and Pirates of the Caribbean: Battle for the Sunken Treasure.
American Disney fans immediately clamored for their own version of each. While we may never get the updated Pirates, the time of Tron is at hand!
About This Version of Tron
From a certain perspective, Tron works like a propelled version of Avatar Flight of Passage. That'll be your thought when you board for the first time, anyway.
Both ride systems employ a kind of motorcycle. You'll board Tron to sit down. A cast member will secure your back for the experience, which requires you to lean forward.
Tron uses linear induction motors to provide a launching effect. In other words, you'll start fast as the ride propels you forward immediately.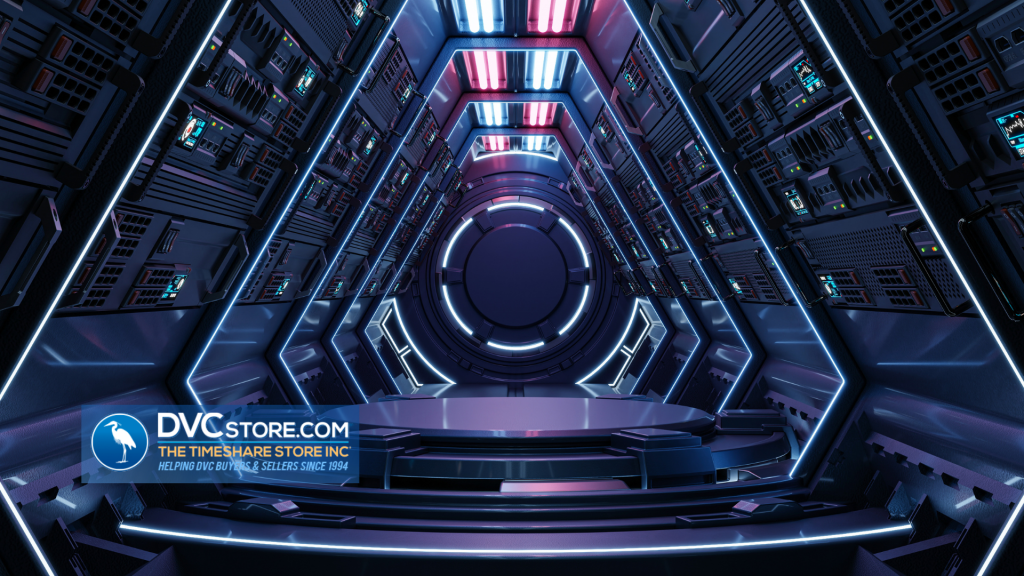 Tron won't wow any coaster enthusiasts with its statistics. We live in an age of the gigacoaster (and beyond). Disney doesn't participate in that particular arms race, though.
Instead, Imagineers build rides that create a vibe instead. On Tron, the vibe is that you're riding a digital motorcycle at whizbang speeds.
You're also competing with other Lightcycle power runners from competing teams. That's not just a bit of theming, either.
Team Green, Team Red, Team Yellow, Team Orange, and Team Blue will try to win a race through The Grid. The goal is to capture all eight energy gates and cross the finish line.
You'll join Team Blue in a battle against the formidable Team Orange. Once the race ends, you'll hang out in the clubhouse for Team Green.
Before then, you'll cover nearly 3,200 feet of coaster track at speeds approaching 60 miles per hour. And it'll feel faster because of your front-leaning positioning!
The theming will complete the effect. The exterior canopy shifts colors and will light up the night as the highlight of the modernized Tomorrowland skyline.
Once you enter the building, the futuristic color schemes will engross you in your surroundings, creating the immersive sensation that you've entered The Grid.
In fact, the dazzling nighttime display at Tron has already caused problems…
What to Expect on Tron Lightcycle / Run
Disney operates two virtual queues daily for the Tron coaster. The first one opens at 7 a.m EST. Thankfully, you don't need to be in the park to join.
However, I'll warn you that the sneak preview phase has underscored a problem.
Demand for this coaster has proven so extreme that virtual queue boarding groups have sold out in a minute…sometimes in less than 10 seconds!
Thankfully, Disney offers a second opportunity at a Boarding Group at 1 p.m. EST each day. Please note that you MUST be inside Magic Kingdom for this one.
DVC members staying at Deluxe resorts can take advantage of a different amenity. Disney has confirmed that Tron will operate during Extended Evening Theme Park Hours.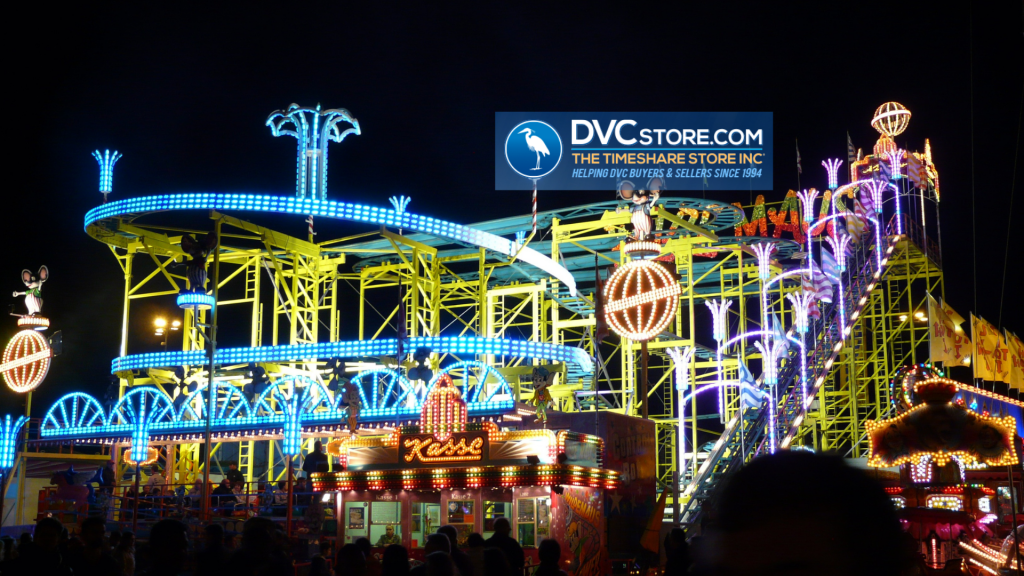 You still cannot enter a standby queue during this weekly event at Magic Kingdom, but you CAN attempt to join another Boarding Group at 6 p.m. EST!
Currently, Magic Kingdom offers Extended Evening Theme Park Hours on Mondays. So, that's your best bet to experience Tron without paying extra.
Disney will also sell a Lightning Lane for Tron. It'll cost you about $20 per person. Also, you should know that it WILL sell out on many dates.
Demand for the Tron coaster is absolutely stratospheric right now. You know how Seven Dwarfs Mine Train has dominated Magic Kingdom for years now?
Well, that ride opened in 2014! Tron should be the new alpha at Magic Kingdom for the foreseeable future.
You should account for its popularity as you plan your itinerary for your next DVC trip.
Finally, you may have heard that Tron can be tight for even average-sized Americans. Those complaints have proven overstated.
Still, you'll be pleased to know that there's a row of accessible seats in the back that can accommodate any guest.