What DVC Members Can Look Forward to in 2022
With 2021 in the rearview, we can start to think about our 2022 Disney Vacation Club trips.
Here's what DVC members should look forward to doing this year!
The Disney Wish
June 9th, 2022, will go down in Disney history as a significant date. Disney Cruise Line will add a new vessel for the first time in a decade.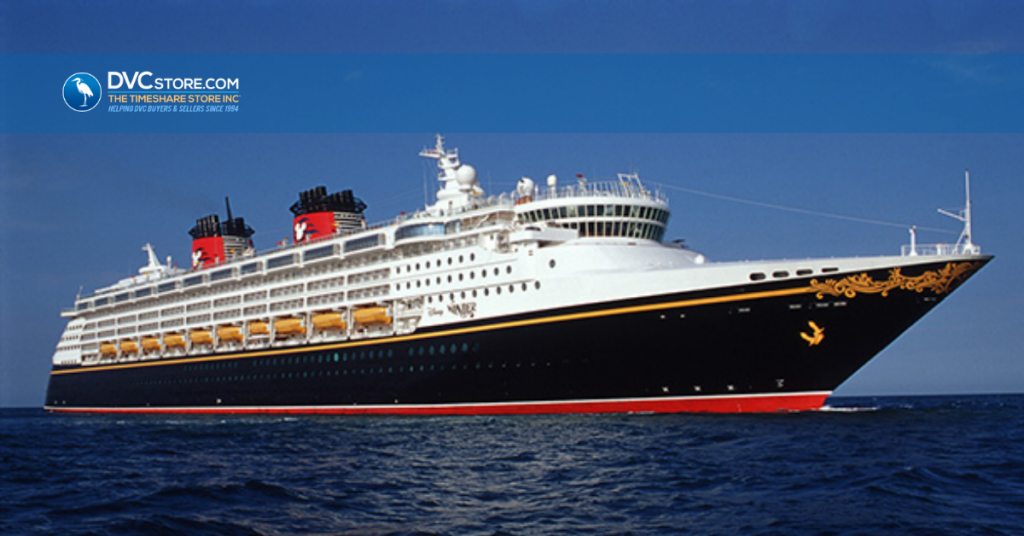 The Disney Wish will finally join Disney's fleet after an adventurous two years during the pandemic.
If you think jobs were challenging here, you can imagine what they were like at a shipyard.
Somehow, everyone came through, though. As a result, Disney has promised a state-of-the-art cruise experience for this ship.
While the Disney Wish will have 1,250 staterooms, the same as the Disney Dream and Disney Fantasy, its amenities will surpass those beloved ships.
On the Disney Wish, DVC members can experience Arendelle: A Frozen Dining Adventure or Worlds of Marvel as dining options.
Also, fans of The Force can drink at Star Wars: Hyperspace Lounge. And the Disney Wish will even include its own attraction, AquaMouse!
Festival of the Arts with Broadway's Return
Of course, most of us are landlubbers. So, we're more interested in theme parks.
Fortunately, the 2022 happenings start early at Walt Disney World. On January 14th, the EPCOT International Festival of the Arts begins.
At this event, you eat foods that look like works of art. You'll also enjoy some of the best photo ops of the calendar year.
Better yet, in 2022, DISNEY ON BROADWAY returns after skipping 2021 due to the pandemic.
This concert series can and will sell out. So, please evaluate the schedule and pick a date for your visit quickly!
Remember that EPCOT offers dining packages with guaranteed seating as well.
A Full-Fledged Christmas at the Resorts
December just ended, and the decorations only recently came down at the parks and resorts.
Still, those of us who visited during this timeframe know the deal. Overall, 2021's decorations proved vastly superior to the lackluster 2020 batch.
However, DVC members still felt a bit shortchanged at some resorts. Initially, only two DVC resorts at Walt Disney World hosted Gingerbread Houses.
Later, Disney's Animal Kingdom Villas added a Ginger-affe. These are modest decorations relative to what we had in 2019.
We didn't get the fully functional Gingerbread Store at Disney's Contemporary Resort, much less the Gingerbread Cabin at Disney's Wilderness Lodge.
For these reasons, we'll all relish a full-fledged DVC Christmas in 2022.
Guardians of the Galaxy: Cosmic Rewind/Wonders of Xandar
Sometime this summer, Disney will open two new features at EPCOT. One resides within the other.
I'm speaking of the Wonders of Xandar pavilion, the first "otherworldly" pavilion at EPCOT.
Disney has themed this facility as a tourist's guide to Xandar, a place where Earthlings can learn about an alien planet.
Inside this pavilion, we'll also ride Guardians of the Galaxy: Cosmic Rewind. Imagineers have designed an indoor storytelling coaster, the first of its kind.
Nobody's quite sure how this will work, but this video of the spinning coaster carts is remarkable:
New and Returning Shows
Disney hasn't been forthcoming with the dates yet, but we learned at Destination D23 about many opening/returning shows.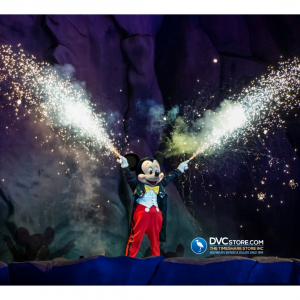 For example, Fantasmic! will return in 2022 with a new segment. At Magic Kingdom, the Festival of Fantasy will also run at Main Street, U.S.A. once more.
At Disney's Animal Kingdom, Finding Nemo: The Big Blue… and Beyond will debut. That's a new version of the old Finding Nemo show.
Magic Kingdom will also introduce new stuff like Disney Adventure Friends Cavalcade and Mickey's Royal Friendship Faire.
Various park tours will also return in 2022. I'm talking about your favorites like Keys to the Kingdom and Wild Africa Trek.
By the way, if you've never taken the Wild Africa Trek tour, you should have it on your bucket list!
New Rooms at the Grand Floridian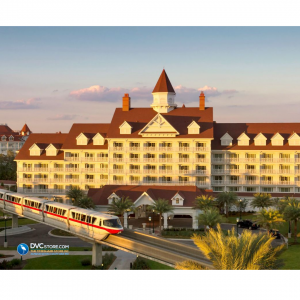 Disney's Grand Floridian Resort & Spa will finish a project this summer. Specifically, Building 9, aka Big Pine Key, will convert into 200 villas.
Inventory has remained problematic at Grand Floridian almost since the beginning, and we all understand why.
Disney positions the Grand Floridian as the most luxurious of all Walt Disney World properties.
When DVC added a presence at this resort, members flocked to snatch up all the points.
Now, those who got left out the first time get a second crack at owning here. But, of course, you'll find a much better deal on these same contracts here on our DVC listings page.
Star Wars: Galactic Starcruiser
The Disney Wish's lounge will show a digital background simulation of intergalactic travel.
Well, that's not the only place where you can get this view. On March 1st, Star Wars: Galactic Starcruiser will open, and that's this place's gimmick.
You're not staying at a hotel for three days and two nights. Instead, you're boarding a luxury cruise through the galaxy.
Your ship is the Halcyon, one of the most decadent cruise ships in the universe. It'll transport you to your destination, Batuu, and then back again.
Along the way, you'll encounter some members of The Resistance and possibly even nefarious higher-ups in The First Order.
Plus, you'll get to perform Lightsaber training and a bunch of other Star Wars activities.
Disney bills Galactic Starcruiser as your chance to live out your own Star Wars story.
Recently, the project has suffered through a wave of highly negative headlines.
So, we must wait and see whether this immersive hotel experience lives up to the hype.
I suspect that, in a way, Disney is fortunate that this PR snafu happened now. It lowered expectations to a reasonable level.
Before then, people had unrealistic hopes about what Galactic Starcruiser would be.
Walt Disney World Without Masks
As I type this, Florida just suffered through its worst week of new COVID-19 infections since the start of the pandemic.
Anything I say about this situation could look foolish in a matter of weeks. The pandemic remains fluid and unpredictable.
Even so, roughly 206 million Americans have received the vaccine by now.
Since the booster shot has proven effective, it's safe to say that we're moving in the right direction.
One day in the not-too-distant future, Walt Disney World can drop all its face mask policies one and for all.
That's going to be a day of celebration for all of us, the moral victory that we need. It will signify that the pandemic is in our rearview mirror.
At that point, we can all go back to spending magical days at Walt Disney World once again!
Yes, I fully expect this to happen in 2022!