Disney and DVC Highlights for 2021
For many DVC members and fans, 2021 embodied the best year ever for the program.
We all happily moved past the nightmare year of 2020 and relished that Disney theme parks and resorts gained some semblance of normalcy.
Today, let's look back on the highly productive year to celebrate some highlights at DVC resorts and Disney theme parks.
Disney Highlights
50th Anniversary Party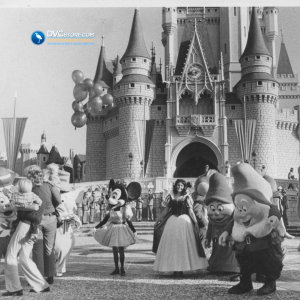 When Walt Disney World opened in 1971, questions about its permanence abounded. After all, Walt Disney had passed away a few years before.
Also, the big idea for this project, the Experimental Prototype Community of Tomorrow, fell by the wayside.
Did anybody really want an East Coast version of Disneyland? That question seems laughable in hindsight, even though it was ubiquitous at the time.
Well, Walt Disney World had the last laugh on October 1st. It was the 50th anniversary of Magic Kingdom, two hotels, and several attractions.
Disney threw a party that still hasn't ended yet to commemorate the event. It'll last through March of 2023! So, we're nowhere near done having a great time!
Annual Passes Return
Okay, this one comes with an asterisk because we all know the deal right now.
After months without the option, Disneyland restored its annual pass program, albeit under a new name, Magic Key.
Disney sells four different tiers of Magic Keys, catering to California locals and out-of-state guests alike.
Soon afterward, Walt Disney World also brought back its annual pass program. This version kept the name but changed the amenities a bit.
For example, PhotoPass no longer comes with the annual pass, although you can purchase the upgrade for $99.
Currently, five out of the eight annual passes have sold out, but park officials have promised that they'll return one day soon. But it's still nice to have that option again, at least theoretically.
Disneyland Reopens
I believe that the best possible metaphor for the pandemic was that it closed the Happiest Place on Earth for more than a year.
For this reason, the entire world relished the moment when Disneyland reopened on April 30th after an absence of 13+ months. We all needed the win.
MagicMobile Debuts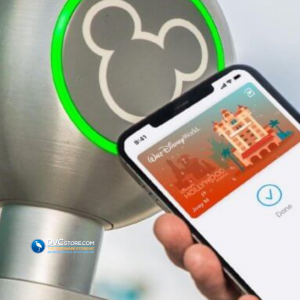 Let's be honest. MagicBands are terrific, but you don't really need them. There's nothing that these wearables can do that your phone can't.
That's why Disney fans treasured the introduction of MagicMobile. Using this technology, you can use your phone to verify park admission.
In fact, Disney has improved MagicMobile since its debut. You can also charge items to your room via this service.
Disney isn't phasing out MagicBands, but they're also not free now. Some DVC members prefer to save money and use their smartphones instead.
Remy's Ratatouille Adventure Opens
Walt Disney World doesn't introduce E-ticket attractions very often. In fact, it has only averaged about one a year since 2014.
On top of that, American Disney fans have coveted Remy's Ratatouille Adventure ever since it opened at Disneyland Paris in 2014.
Thankfully, on October 1st, we all got our wish as part of the 50th-anniversary party.
EPCOT debuted Remy's Ratatouille Adventure, and it quickly became the most popular attraction at the park. I'm grateful that we finally have this masterpiece.
DVC Highlights
Construction Begins at The Disneyland Hotel Tower Expansion
Early in 2020, DVC officials unveiled plans for the DVC tower resort coming to the Disneyland Hotel area. Then, the pandemic blew up most of Disney's plans.
For 18 months, we all anxiously awaited updates about this project because we know that DVC members need more inventory at Disneyland Resort.
Thankfully, at Destination D23, Disney revealed images of the exterior and interior of this new expansion. It looks breathtaking, and the theming is dynamic.
Disney has used the story of Aurora/Sleeping Beauty as inspiration for the room design and décor.
Also, construction crews have finally put up the temporary walls that hint development is underway.
In a few more months, we'll better understand what the structure will look like. Still, it's invigorating to track the construction progress.
Early Theme Park Entry and Extended Evening Hours
DVC members sometimes gripe that they feel taken for granted.
Earlier this year, Disney officials revealed two new amenities that proved they had heard the complaints and wanted to address them.
With Early Theme Park Entry, guests staying at official Disney resorts may enter a theme park 30 minutes before it opens to the general public.
The way the service has worked thus far, DVC members and other qualifying guests have often already ridden something before regular visitors have entered the park.
That's not even the best amenity, though! Extended Evening Hours only apply to guests staying at Deluxe Tier resorts.
Yes, those hotels are the same ones that have DVC inventory! So, while this amenity isn't technically exclusive to DVC members, it's close enough!
For two hours each week, guests get to stay at EPCOT after it closes to the general public. Then, we get two extra hours at Magic Kingdom on a different night!
That's a golden opportunity to ride attractions like Seven Dwarfs Mine Train, Frozen Ever After, and Remy's Ratatouille Adventure without paying Lightning Lane pricing. Speaking of which…
Genie Debuts
Okay, I realize that there are mixed reviews about Disney Genie. Still, I came up in tech. So, I come at this from a different perspective.
The app that a company has at launch is rarely the one it has after a year or two of service. That's especially true of products that employ big data.
So, yes, the launch of the world's first virtual assistant, Disney Genie, could have gone better. Unfortunately, the app hasn't fully proven its utility yet.
Still, we're talking about a free service that connects many useful Disney features in one space.
Then, we should feel good that FastPass returned in some form. Yes, Disney Genie+ costs $15 per person ($20 at Disneyland), but that's okay.
Since fewer people use the shorter lines, they go even quicker now. Then, there's Lightning Lane, which guarantees a ride on Disney's most popular attractions.
Sure, you must pay for it, but the same thing was true at Disneyland on opening day in 1955. It's not that big a deal in the greater scheme.
Overall, the debut of this suite of products has improved our overall park visit experience. That's all we want, right?
The Grand Californian Reopens
This highlight circles back to the Disneyland reopening I discussed earlier. On April 29th, the day before that, Disney's Grand Californian Hotel & Spa returned.
Of course, the DVC rooms weren't available on that date. So, we celebrate May 2nd as the day when everything got better for Disneyland-loving DVC members!
The Grand Floridian Expands
Quick, name the most challenging part of loving the Grand Floridian! Of course, it's the lack of inventory, right?
Thankfully, DVC executives recognized this flaw and finally did something about it.
Building 9, Big Pine Key, is currently under construction. When it returns, the entire building falls under the DVC umbrella.
Better yet, the recently released Points Chart indicates that standard and Lake View rooms in the new building will cost the same as the others at Grand Floridian.
Also, this building will book a new room type, Theme Park View. That's a first for the Grand Floridian's DVC inventory!
Holiday Displays Return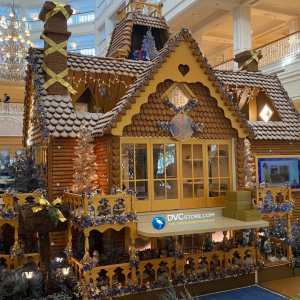 Another way that 2020 felt wrong involved the holiday season. For the first time in 20 years, the Grand Floridian didn't have a Gingerbread House!
So, we're all grateful that everything reset to normal in November. Disney's Beach Club Resort and the Grand Floridian brought back their holiday decorations.
At Beach Club, that means the Gingerbread Carousel. Meanwhile, old faithful, the Gingerbread House in the Grand Floridian lobby, also returned.
Since then, Disney has done some other touches at DVC resorts, like a gingerbread giraffe at Disney's Animal Kingdom Lodge.
We're not quite back to normal with the holiday decorations, but this year has reminded us of why DVC is so great in November and December!
Members Can Book Star Wars Hotel on Points
Okay, I'm not shocked often, but this one caught me off-guard.
The launch of Star Wars: Galactic Starcruiser technically won't happen until March of 2022.
Still, DVC members received a surprising benefit. Disney announced that we could book rooms at the upcoming Star Wars Hotel…using DVC points!
Now, the points cost is outrageously high, but so is the cash room price here, too. So it won't be cheap to live out your Star Wars story.
This is an example of how Disney really took care of DVC members. We gained the first booking window of anyone! That was quite thoughtful of Disney.
Monorails Return in and around the Polynesian
For a time, management at Disney's Polynesian Village Resort took advantage of the pandemic.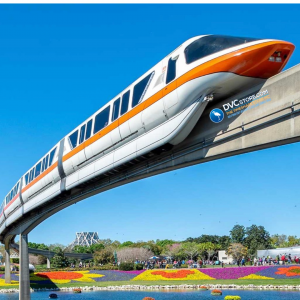 With fewer guests staying at Disney anyway, the Polynesian received a rare opportunity to renovate on the fly.
Cast members re-themed hotel rooms to Moana and refurbished many elements on the resort campus.
For a time, the Great Ceremonial House was a dead zone as some of its standard amenities weren't available.
So, Disney opportunistically tore down the old monorail station at the Polynesian and built a new one from scratch.
During early September, the new monorail debuted. Notably, that wasn't the only bit of happiness in the area, either.
The Transportation & Ticket Center didn't reopen the EPCOT monorail line when the parks returned in July of 2020.
Then, almost exactly a year later, Disney finally brought it back online in July. That was a really good day for DVC members like me who favor monorail resorts.
Restaurants Reopen at DVC Resorts
The final highlight is really more a combination of several mini-highlights.
In 2021, Disney gradually brought back several restaurants that are wildly popular with DVC members.
Boma, Citricos, and 'Ohana all returned, as did the luaus at Aulani, A Disney Resort & Spa.
Trader Sam's Grog Grotto and Tiki Bar is selling glow drinks once again after an agonizing year away. And Storybook Dining at Artist Point may have reopened by the time you read this!
Also, I should mention one other significant restaurant change. The Wave… of American Flavors at Disney's Contemporary Resort closed for good.
I'm happy to report that its replacement, Steakhouse 71, has wowed guests with its hearty menu and decadent desserts.
So, we lost an old favorite, but we gained an exciting new restaurant option in the same space!