Why Now Is the Perfect Time to Buy into DVC
You're reading this site, which means you're at least toying with the notion of buying into the Disney Vacation Club (DVC) program. It's either that, or you've got Addonitis.
Well, you're doing your research at the perfect time. Here's why now is the perfect time to buy into DVC.
Let's Talk about the Past Two Years
Have you dealt with real estate any during the pandemic?
When North America went on pause in March of 2022, many analysts feared that the housing market would collapse.
In a stunning turn of events, the opposite happened. Purchasing real estate became the holy grail, as prices spiked throughout the country.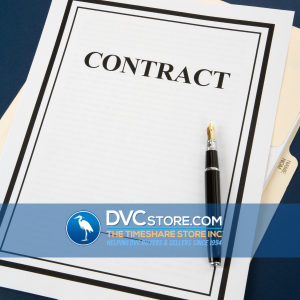 Suddenly, workers gained the unprecedented ability to keep their jobs while living wherever they wanted in the United States.
Unsurprisingly, many folks chose Central Florida, which offered then-cheap real estate. I say then because much has changed.
Coincidentally, my wife and I were toying with a move to Central Florida.
So, I can tell you from my Zillow email history that the 34747 zip code sold homes at an average of $272,868 in October of 2019.
Today, that average has spiked to $407,927, an increase of $135,059 per house or 49.5 percent.
Friends, housing doesn't go up in value 50 percent in two years unless somebody strikes gold in the backyard.
Remarkably, the same behavior has applied with DVC membership as well.
Many people – not all, obviously – had newfound disposable income during the pandemic. The ones who kept their jobs no longer suffered travel expenses.
Conversely, those who quit during the Great Resignation often took higher paying jobs. Thanks to the magic of Zoom, they could interview while at their current jobs.
In short, the entire job and housing market suffered an extreme shake-up, and one of the ramifications was more money for lots of folks.
Understandably, they spent this cash on DVC. That's where the fun is.
Let's Talk about the Seller's Market
Have you followed the DVC market any during the past two years? It's consistently remained a seller's market throughout this timeframe.
I'm not merely referencing the site you're reading. We had moments in 2021 when fewer than 200 DVC contracts were available across all DVC resellers.
Suffice to say that we had MANY more than 200 potential buyers for these contracts. Ergo, the situation played out similar to the housing market.
Where I live – and this is a real thing – I had to participate in a lottery system to "win" the right to buy a new home being built.
I know people who stayed in that lottery for half a year and never won. It's that crazy to buy a new house in many areas of the country.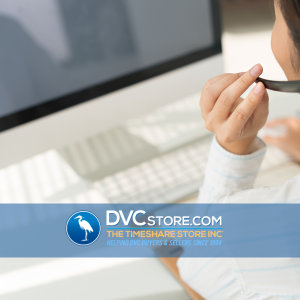 Similarly, DVC listings sold out within a day of reaching the market. Often, the winning bids happened in hours, if not minutes, of the contracts going live.
Buyers couldn't get greedy about Use Years or available DVC Points or the like. The dearth of contracts meant that customers took what they could get.
The lovely folks at DVC News recently evaluated the change in circumstances.
According to their calculations, at this time last year, DVC resellers only possessed enough inventory to cover two weeks of demand.
Now, you'll find enough contracts to last for nearly four months. That's nearly a factor of eight more DVC inventory than a year ago.
Let's Talk about How This Benefits You
Are you a choosy buyer like me? Do you meticulously comb through the listings to find the perfect combination of home resort, Use Year, and available points?
I respect that. People should do their research and maximize their spending power as much as possible.
Sadly, the past two years have been brutal for people like us. Previously, when I'd shop for a home, I'd be the kind of person that real estate agents hated.
If I didn't like the natural light in one room, I wouldn't buy the house. Compare that to the pandemic, when I switched to, "Please, I'll do anything! Just build me a house!"
That same reversal of fortune applies to DVC. You may have wanted 100 points at The Villas at Disney's Grand Californian Hotel & Spa.
However, when you saw 175 points at Disney's Hilton Head Island Resort, you thought, "Hey, I've never been to South Carolina! I bet it's nice!"
Friends, many of us have made similar decisions during the pandemic. We've all gone a little mad and behaved questionably at times.
Now that we're (mostly) not wearing masks and interacting in social settings again, we're reverting back to the old ways.
One of them is shopping a bit more carefully. And I'm happy to inform you that such behavior is possible again with DVC.
The seller's market has either ended or at least temporarily paused. Suddenly, you can go back to evaluating purchases with a critical eye.
As I type this, our site currently lists hundreds of DVC contracts. Now, some of them have already sold, but many others remain available for the right buyer.
We haven't offered this sort of inventory since the pandemic's start, and that's not hyperbole. It's a statement of fact.
Why Now Is the Perfect Time to Buy into DVC
Did you know that DVC has proven one of the best tourism investments of the past 30 years?
When Disney's Old Key West Resort first sold DVC Points, the cost was $48 each in presales, $51 when they went on sale to the general public.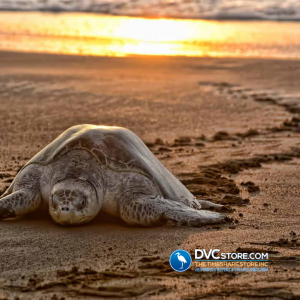 You may find that a bit useless as a data point, given how much the world has changed since 1991. If so, we can use more recent comparisons, too.
Are you familiar with the Internet Archive and its Wayback Machine? You can check our site on the Wayback Machine to study the prices from 2018!
By taking this approach, you can confirm that the same 200-point contract that sold for $23,400 then is now worth $28,000 or more. That's 20 percent growth in four calendar years.
Honestly, that's just tip of the iceberg stuff, too. My contract has nearly doubled in value since I purchased it, as have those of many longtime owners.
The undeniable truth is that vacationers dream of spending their days at Disney resorts. For this reason, the value of the DVC program has proven timeless.
At the moment, you enjoy a rare opportunity to purchase a contract in the closest thing we've had to a buyer's market in ages. Why wouldn't you take advantage of it?