The past month legitimately involved some of the most important stories since Walt Disney World reopened.
A themed land closed at Disneyland, Walt Disney World altered its Lightning Lane options, and The Walt Disney Company modified its mask policy in several places.
Let's quickly discuss a wild month in DVC News.
Disney Drops Mask Requirements
On February 17th, Walt Disney World and Disneyland both gave many longtime fans what they had wanted for a while.
After nearly two calendar years of challenging times, Disney hinted that the pandemic is officially over, barring something unforeseen.
Disney management rolled back almost all face-covering requirements at its theme parks.
Walt Disney World has since updated its health guidelines to say the following:
"Face coverings will be optional for fully vaccinated Guests in both outdoor and indoor locations.
We expect Guests who are not fully vaccinated to continue wearing face coverings in all indoor locations, including indoor attractions and theaters.
Face coverings will still be required by all Guests (ages 2 and up) on enclosed Disney transportation, including Disney buses, monorails, and Disney Skyliner."
At Disneyland, the text reads similarly, but it isn't identical:
"Face coverings are required for unvaccinated Guests (ages 2 and older) in all indoor locations, including throughout indoor attractions and indoor queues.
Face coverings are required for all Guests, regardless of vaccination status, in certain indoor settings, including Disney shuttles and in health settings, such as in First Aid.
Face coverings are optional for Guests in outdoor areas."
So, you must wear a face mask on Walt Disney World transportation and at Disneyland's First Aid area. Otherwise, the parks no longer require face-coverings.
This news wasn't the final word on the subject, either.
As of March 11th, face masks are optional (but strongly encouraged) at most indoor locations on Disney cruise ships!
You should know that Disney still requires guests to use face-coverings at Walt Disney Theatre.
Also, children must wear face masks at Bibbidi Bobbidi Boutique and the Youth Activities section.
Otherwise, we have (hopefully) finished the face mask phase of the pandemic at Disney theme parks and cruise ships.
Disney Updates Lightning Lane and Disney Genie+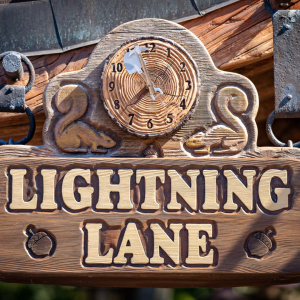 Over the past month, we've witnessed several modest but impactful changes to the Disney Genie system.
When Lightning Lane launched last October, Disney slotted two attractions per theme park into this category.
Guests could pay a set fee to skip the long line on rides like Star Wars: Rise of the Resistance and Avatar Flight of Passage.
However, Disney also included more questionable attractions like Expedition Everest and Spaceship Earth.
During the holidays, Disney switched four of its eight Lightning Lane options into the other tier. They temporarily slotted into Disney Genie+ instead.
I stated at the time that Disney might make that move permanent. But then, during last month's fiscal earnings report, CEO Bob Chapek surprised everyone.
His data indicated that more than half (!) of holiday guests purchased Lightning Lane and/or Disney Genie+. That's a massive success right there.
So, the status quo appeared likely for a while. But, alas, Disney continues to keep us all guessing.
As of March, three former Lightning Lane attractions have switched to Disney Genie+ through at least August.
Those rides are Frozen Ever After, Mickey & Minnie's Runaway Railway, and Space Mountain.
Expedition Everest hasn't changed yet, but that's because it's currently closed for renovations.
In other words, Disney has apparently decided that one Lightning Lane option per park is plenty. And I think that's the right call.
Lightning Lane selections should be the latest E-ticket attractions, not a ride from the 1970s.
On the Disney Genie+ side, all three of those rides immediately become must-do options when you book.
By the way, Disney has also recently added some other options. For example, you can schedule exclusive seating for the Festival of Fantasy Parade or a shorter wait at Red Carpet Dreams.
Disneyland Updates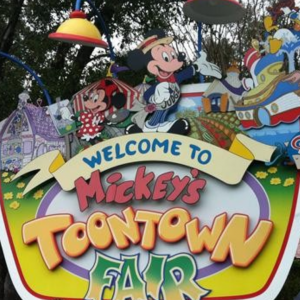 Okay, Mickey's Toontown has officially closed for a calendar year.
Disney had previously announced that this themed land would undergo a stunning makeover.
Park officials seek to make the upcoming ride, Mickey & Minnie's Runaway Railway, the star of the show at Mickey's Toontown.
So, the whole place requires re-working to bring that vision into reality.
Along the way, Disney will add multiple interactive elements to the themed land.
The most significant addition is CenTOONial Park, a children's play area that will function as the landmark when guests enter Mickey's Toontown.
Imagineers are also building multiple fountains, at least one of which will include interactive elements.
The next generation of Mickey's Toontown sounds like a children's playground for the ages.
That's not the only news at Disneyland, though. We just learned that April 22nd signifies an essential date for park fans.
That's when the Main Street Electrical Parade and Disneyland Forever will return.
The park has already published the schedule for these shows. The parade will start at 8:45 p.m. and 10:30 p.m. nightly.
Meanwhile, the fireworks start at 9:30 p.m. So, the Happiest Place on Earth will host lots of beloved entertainment in five weeks.
Walt Disney World Park and Resort News
Let's start with a classic. DVC fans will be pleased to know that the 2022 EPCOT International Flower & Garden Festival has begun.
This year's event rivals 2019 in terms of entertainment options as well. We're thankfully past half-measures at Disney parks! The Garden Rocks series is even back.
This year's event will last through July 4th, giving you nearly three more months to catch EPCOT's oldest festival.
Meanwhile, just beyond EPCOT's gates, Disney's BoardWalk and Disney's BoardWalk Villas will receive new updates.
Park officials just confirmed that the BoardWalk Bakery is converting to a sandwich shop. Why is that happening?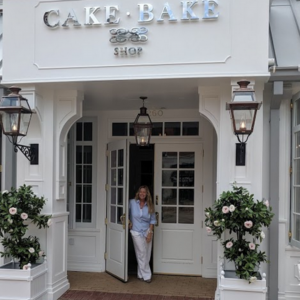 The explanation is that The Cake Bake Shop by Gwendolyn Rogers will open in 2023. It's a combination bakery and Table Service restaurant, one that I fully expect to sell divine desserts.
In the process, Disney will modernize the hotel lobby at the BoardWalk and also some of the rooms.
As a point of clarification, we're talking about the cash rooms, not the DVC ones, at least thus far. If that changes, I'll let you know.
While we're on the subject of DVC resorts, I'm happy to report that Jiko – The Cooking Place has reopened at Disney's Animal Kingdom Villas.
Meanwhile, full-fledged construction is underway at Big Pine Key, Building Nine at Disney's Grand Floridian Resort & Spa.
DVC has even started selling some of its inventory for the upcoming addition. If you already own at the Grand Floridian, that's spectacular news for you.
You should expect the value of your contract to increase as more people seek to stay at the Grand Floridian.
If you're not an owner there yet, you should consider bidding on one of our contract listings now before the price goes up.
More Disney News and Notes
I mentioned earlier that the Festival of Fantasy Parade is now an option on Disney Genie+. Well, that's because the parade has returned at Magic Kingdom!
Yes, a new 2022 version of the parade debuted last week. It has significantly trimmed the number of dancers and removed a single float.
Otherwise, the Festival of Fantasy Parade is similar to the one you know and love, only shinier!
Cast members have cleaned up all the floats. So, it's the best they've looked in many years!
Meanwhile, at EPCOT, Daisy Duck hosts a character greeting close to the upcoming Guardians of the Galaxy: Cosmic Rewind roller coaster.
Speaking of that ride, Disney hasn't confirmed yet, but an executive may have accidentally given away the information.
This person posted their excitement that Cosmic Rewind would debut during Memorial Day Weekend. I presume that's accurate, but the poster deleted the statement.
The other EPCOT news of note involves the EPCOT Experience. Unfortunately, it will have closed for good by the time you read this.
As a reminder, that's the 3D showcase room for upcoming Disney attractions.
Disney didn't see the need for EPCOT Experience now that several elements have either opened or will debut soon.
At Disney's Hollywood Studios, Disney posted the attractions for the upcoming Extended Evening Hours "one-time" event in April.
Here's the list:
Alien Swirling Saucers
Lightning McQueen's Racing Academy
Mickey & Minnie's Runaway Railway
Millennium Falcon: Smugglers Run
Muppet*Vision 3D
Rock 'n' Roller Coaster Starring Aerosmith
Slinky Dog Dash
Star Tours – The Adventures Continue
Star Wars: Rise of the Resistance
Toy Story Mania!
The Twilight Zone Tower of Terror™
So, yeah. That's nearly everything you'd want.
In other news in the Hollywood Studios area, Star Wars: Galactic Starcruiser has opened. Keep checking the blog for a full article on the subject.
Finally, I'd be remiss if I didn't mention Disney Storyliving.
That's the new housing project wherein Disney will build entire communities across the country.
Details are scarce for the time being. As DVC members, I'm sure that the idea of staying at a Disney location all the time appeals to you, though.
Here is the official site if you'd like to learn more.