What We've Learned About Disney Genie+ So Far
Disney theme parks have entered a new era, one where your smartphone drives all your decision-making.
Yes, your next theme park visit will come with virtual assistance. Here's what we've learned about Disney Genie so far.
Who Will Like Disney Genie?
Here's a strange statement that I absolutely believe. If you recommend that your friends and family members use Disney Genie, they'll love it.
I say this under the presumption that you visit Walt Disney World more often than they do.
However, when you use Disney Genie, I suspect it'll frustrate you to no end.
Disney has unmistakably crafted this virtual assistant (AI) to level the playing field beyond first-time visitors and frequent guests.
Right now, you possess a wealth of information about the best approaches to a park day.
Imagineers designed Disney Genie to learn gradually over time. So, despite everything you've done at Disney over the years, it'll start with a blank slate.
What does this mean to you? Remember the first time you used Alexa or Siri for the first time? You asked for it to play music.
I don't know whether you prefer death metal or opera or both. Still, I'm pretty sure your AI played a pop hit that was in the top 10 at the time, something like Selena Gomez or One Direction.
The software didn't know you. So, it steered straight for the middle, the conventional, with its suggestion.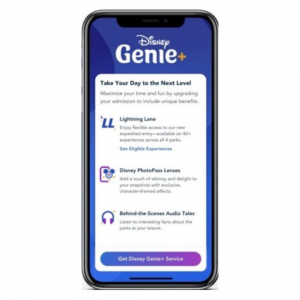 As such, when you allow Disney Genie to provide suggestions, the AI will recommend attractions like Journey into Imagination with Figment and Conservation Station.
Don't get me wrong. Of course, you'll have a blast doing that stuff, but you already know the best ways to maximize your park visit.
Until Disney Genie has built a solid profile for you, its recommendations will puzzle you at best, infuriate you at worst.
On the other hand, infrequent visitors will feel like they have a personal guide to help through the day. So, they'll get much more out of Disney Genie.
How Is Disney Genie+ Working?
The answer depends on who you ask. You'll find several YouTube videos of people who did everything that Disney Genie asked.
The results are…decidedly mixed. In fact, they're often quite entertaining in their oddness.
You see, Disney Genie doesn't work the way you might expect. Instead, the developers built this app to earn more revenue.
So, Disney Genie cares about some things that you might not otherwise.
To wit, the AI will start offering you food pretty much the instant you enter your designated theme park.
I'm neither joking nor exaggerating. Disney Genie+ has told some folks that they should have breakfast before they do anything else.
The AI has told others that they should order lunch at 9:30 a.m. Of course, Disney doesn't expect you to eat that early, but it wants your money.
Presuming that you show up at or near Rope Drop, you'll likely receive recommendations for three meals and multiple snacks.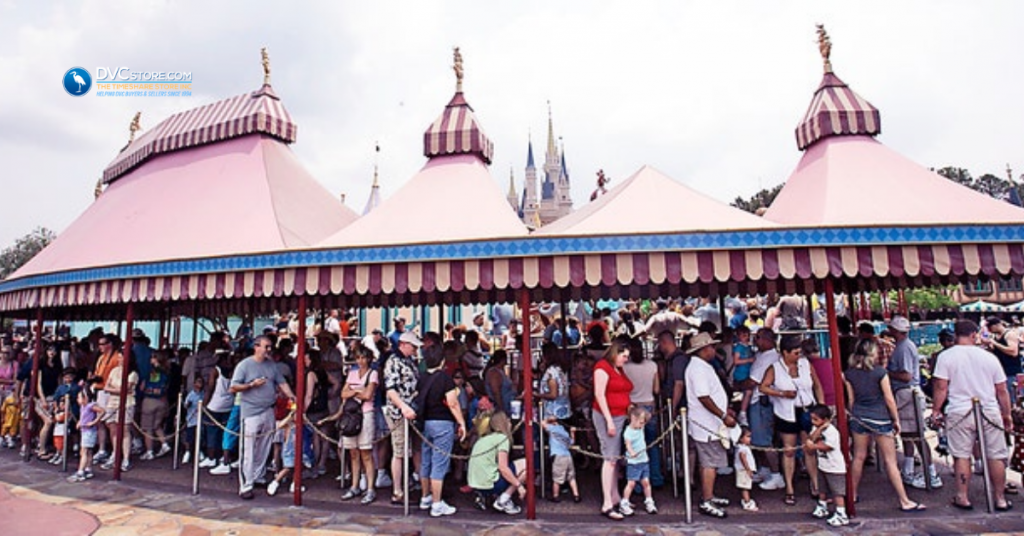 These suggestions work at cross purposes with what you want from a park visit.
You're presumably here for the attractions and would rather not blow your vacation budget on extra food.
Simultaneously, Disney has designed the app to prevent you from walking excessively. That's lovely in theory.
In practice, Disney Genie+ won't let you escape various themed lands. When you're at Adventureland at Magic Kingdom, the map will keep feeding you suggestions from there.
You'll likely go for Jungle Cruise or Pirates of the Caribbean or both. In addition, the app will remind you about Swiss Family Treehouse, Magic Carpets of Aladdin, and Walt Disney's Enchanted Tiki Room.
Sure, you might want to do one or two of those things, but the AI will behave as if all of them are essential to a park visit.
Thus far, Disney Genie doesn't have your best interests at heart.
Is Disney Genie+ Useless?
Absolutely not! I'm sorry if I'm coming across as negative here. What I'm trying to do is help you calibrate your expectations for the AI.
In some ways, the Disney Genie App has worked quite well. For example, its wait-time tracking has proven more accurate than what you'll notice in line queues.
Park officials often use these posted times to lure or deter crowds, depending on current congestion patterns.
The app appears more honest about what you should expect. Now, the projected wait times throughout the day aren't as helpful yet.
Disney overstated how this section of the app would work, at least initially. But, of course, it could always get better later.
Also, the Tips Board, the hub of Disney Genie, brims with quality suggestions and information, at least once it knows you.
You'll identify the experiences you seek during your park visit. Then, it'll create a pretty good itinerary.
Longtime DVC members and Disney guests could probably do better, but it's still useful.
Disney Genie wants you to customize it so that the software adapts to your favorites.
Evaluating the Paid Options
At first, you'll notice the implicit sales tactics of the app. Beyond the food nonsense, it'll also push you to add Disney Genie+ and Lightning Lane selections.
Remember that you must pay for those. At Magic Kingdom and Disney's Hollywood Studios, you'll be grateful that you have Disney Genie+.
Guests at EPCOT won't find it as valuable, and it borders on pointless at Disney's Animal Kingdom.
You'll get to ride the Na'vi River Journey without standing in line. Everything else already has a reasonable wait anyway.
As for Lightning Lane, you'll likely want it at Star Wars: Rise of the Resistance and Remy's Ratatouille Adventure. The other places will depend on your preferences.
For $15 per person plus tax, Disney Genie+ will allow you to book up to eight attractions.
However, the app won't let you hold more than two reservations at once, and it'll be just one most of the time. As such, the value fluctuates depending on daily crowd sizes.
On crowded days, you'll be glad you bought Disney Genie. But, conversely, on several recent days, people could have boarded a ride faster without it.
Like with FastPass, you're scheduling a one-hour window to return and enter the shorter, faster line queue. You will have some leeway if you're early or late…but only a few minutes. Even that is up to the cast member.
Overall, Disney Genie+ works better at parks with more attractions or longer waits.
There's also some other arcane stuff that has come into play. For instance, Remy's Ratatouille Adventure utilizes Boarding Groups right now.
You CAN book a Boarding Group and purchase a Lightning Lane reservation here, allowing you to ride it twice a day.
With other Lightning Lane attractions, you can enter the standby queue like usual. Unfortunately, Ratatouille's the only one that lacks that option.
Where Do We Go from Here?
I suspect that several of us visited Walt Disney World during the earliest days of MyMagic+.
We remember MagicBands that didn't work, FastPasses that didn't seem very fast, and Guest Services lines that were longer than Seven Dwarfs Mine Train.
Disney used to have those MagicBand assistance sections throughout the parks to help guests with myriad problems.
Disney gradually phased those out as the service stabilized over time.
Anybody in software development will tell you that's standard practice. Of course, the maintenance phase comes with different challenges, but technology improves with each iteration.
Disney Genie debuted to lofty expectations and has underwhelmed its users. Even its most ardent supporters would acknowledge that.
However, the launch didn't include all the features park officials had indicated. I suspect that's because Disney prioritized stability over functionality.
As such, I fully expect the product to improve dramatically over the next year. By the middle of 2023, Disney Genie+ should work so well that we barely remember the hiccups.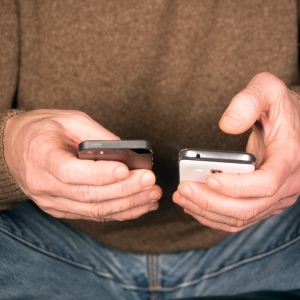 The lone unavoidable drawback comes down to smartphone dependency. Many guests complained that people were already using their phones too much.
During October and early November, phone usage at Walt Disney World has approached record highs. Unfortunately, that's a trend I don't envision changing soon.
So, the final thing that I believe we've learned about Disney Genie so far is that we should all remember to put away our phones at times.
We're at Disney, and we should take more opportunities to savor it rather than stressing about the next item on the itinerary.
Written by David Mumpower
When David's not at Walt Disney World, he's writing about movies and box office analysis, economics, streaming media, technology, travel, and parks and recreation. He's the author of the Disney Demystified and Behind the Ride book series and a proud DVC member.