We've had quite the month for Disney Vacation Club members. Disney just announced when its next DVC resort will open.
Also, a new themed land will arrive first in the same area. Meanwhile, the parks have introduced some character greetings, a festival has started, and…well, you get the idea.
This is a significant month for DVC News.
San Fransokyo Square Opens This Summer
We have plenty happening at Disneyland Resort, as you're about to see.
The most significant event is the opening of the next themed land at Disney California Adventure.
You may recall that the former Paradise Pier is converting into a new area. Half of DCA includes Pixar Neighborhoods as of a few years ago.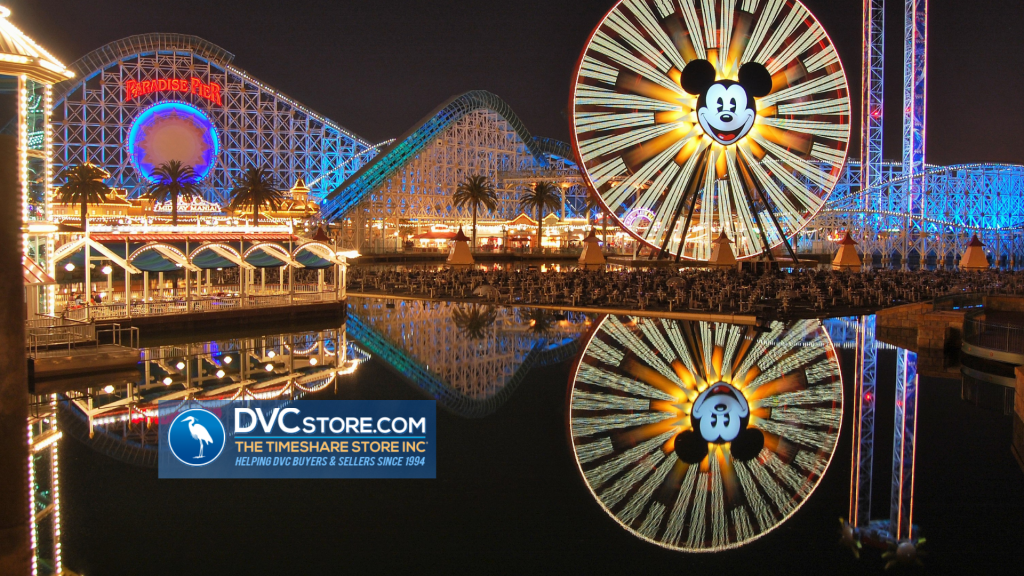 One of those locations, San Fransokyo, models itself after the futuristic city seen in Big Hero 6.
As a reminder, Disney had previously announced that Disney's Paradise Pier Hotel would transition into Disney's Pixar Pier Hotel.
So, the idea here is to remove the final remnants of DCA's old look and turn them into one giant Pixar celebration.
Disney has confirmed that San Fransokyo will open this summer, which is MUCH sooner than anyone had predicted.
As part of the new Neighborhood, Baymax will host a permanent character greeting in this area. It'll include a Japanese beer garden as well.
Speaking of character greetings, Moon Girl and Devil Dinosaur are now meeting guests at Avengers Campus, and that's not even the big story!
Kang the Conqueror is also interacting with guests, although you should probably be wary of him.
DVC Updates
I've got three DVC-specific stories to cover this month. First, The Villas at Disneyland Hotel will welcome guests for the first time on September 28th.
Disney officials had previously indicated a fall opening, and most people had assumed September. Now, we have a confirmed date.
As a reminder, the DVC booking window for the program's latest resort opens this week.
DVC members can reserve hotel rooms starting on March 15th followed by annual passholders on March 16th. Everyone else can book starting on March 17th.
So, you have a small exclusive window here to reserve a room before everyone else does.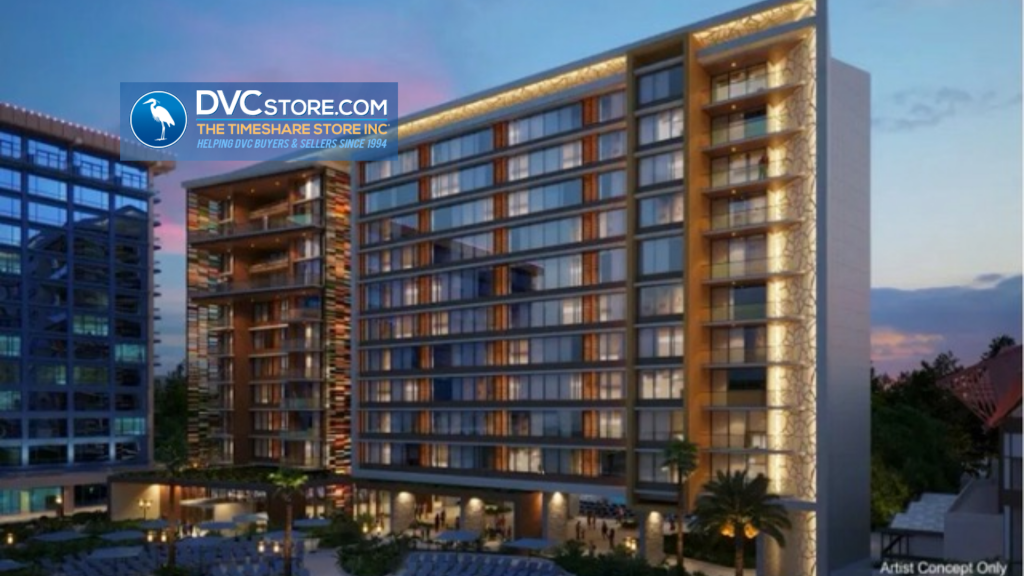 While The Villas at Disneyland Hotel will dramatically expand inventory at Disneyland Resort, it still might not be enough.
As such, I'd strongly encourage you to book on March 15th if at all possible.
On the other coast, The Villas at Disney's Grand Floridian Resort & Spa has temporarily lost one of its newest amenities.
As work continues on the expansion tower at Disney's Polynesian Villas & Bungalows, management has decided to close the new walkway to Magic Kingdom.
While guests adore this walking path, the construction creates a bit of a safety concern.
For this reason, Disney has decided that a temporary closure is the best approach.
Finally, I regret to inform you that DVC One-Time-Use Vacation Points have increased in price.
Without warning, Disney suddenly increased the price from $19 per point to $22 per point. This happened overnight, which irritated some members.
Dear Disney: a little bit of a warning would be appreciated.
Speaking of the Grand Floridian, Narcoossee's officially reopens on April 1st.
Given that it's April 1st, I feel the need to stress that this isn't a joke but the actual reopening date.
Disney Virtual Queue News
We've got three different virtual queue stories to cover at Disney's American parks.
The surprise involves Disneyland Park, where Mickey & Minnie's Runaway Railway has already ended its virtual queue!
Yes, after less than a month in operation, the West Coast version of Runaway Railway is operating with a standby line queue rather than Boarding Groups!
At Magic Kingdom, Disney revealed that Tron Lightcyle / Run — the new roller coaster's official new name – will use a virtual queue.
That's not the surprising part, but here are the details. Each day at 7 a.m. and 1 p.m., guests may attempt to reserve a Boarding Group via My Disney Experience.
To book a virtual queue reservation, you'll need valid park admission AND a Park Pass for Magic Kingdom for that day.
You don't need to be in the park for the 7 a.m. line queue. However, you MUST be in Magic Kingdom to book the 1 p.m. version.
Importantly, Disney also confirmed that Extended Evening Theme Park Hours (EETPH) will include Tron!!!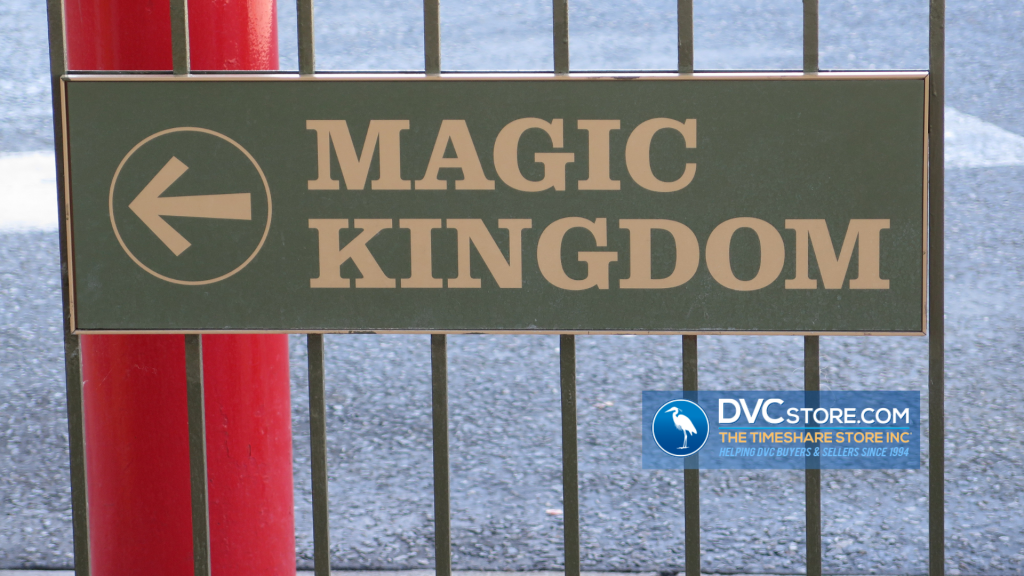 So, on Magic Kingdom dates for EETPH, you can try to book a Boarding Group for a third time at 6 p.m., presuming you didn't snag one earlier.
In other words, DVC members are all but certain to ride Tron during EETPH, as long as they're staying at a Deluxe Disney resort…which we almost always do.
The third news item is a bit surprising, and I sincerely hope it's wrong.
However, a respected Disney reporter indicates that the virtual queue for Guardians of the Galaxy: Cosmic Rewind isn't ending soon.
Many analysts had expected that since Boarding Groups often remain available until late in the day.
Also, Walt Disney World has only offered a single virtual queue lately. For the time being, we'll have two of them, though.
Walt Disney World Park News
At Walt Disney World, the EPCOT International Flower & Garden Festival has opened for 2023.
While I haven't sampled anything at the parks yet, my spies indicate that this year's desserts are among the best ever. That Disney100 theme is really paying dividends.
Speaking of which, the 50th anniversary celebration officially ends on March 30th. Disney has already started removing some of the decorations.
To make amends for this behavior, Disney has brought back some other favorites.
Specifically, Enchanted Tales with Belle is finally back in business after a three-year absence.
Also, the Disney Princesses have returned at Cinderella's Royal Table, and Disney is serving a buffet again at Chef Mickey's.
Everything is legitimately back to normal at Walt Disney World. There's nothing remaining that has yet to reopen since the pandemic.
Even Akoya Pearls is back at EPCOT's Mitsukoshi Department Store. Alas, the news isn't all good, though.
Rock 'n' Roller Coaster Starring Aerosmith at Disney's Hollywood Studios has closed for refurbishment.
As usual, rumors are flying about the ride's future, but Disney has yet to confirm any changes of note. I'll update if it happens.
Speaking of Hollywood Studios, the Mandalorian and his friend, Baby Yoda, are roaming Star Wars: Galaxy's Edge!
This new character greeting is among the most popular in recent memory at Disney parks.
In other park-related news, the new board has held its first meeting for the Central Florida Tourism Oversight District.
You knew this thing as the Reedy Creek Improvement District until last month.
Thankfully, the first meeting primarily included discussions of job tasks rather than anything controversial. Let's all hope it stays that way.
Finally, there's this: