DVC News for December 2021
Disney Vacation Club members have spent the past month puzzling over several changes.
Let's just dive into one of the strangest DVC News months ever.
Annual Passes Suspended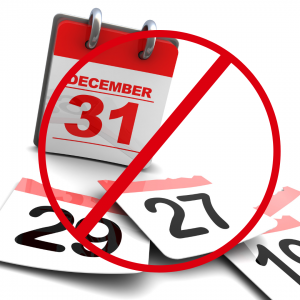 Earlier this year, Disneyland Resort finally reopened after more than a year away due to the pandemic.
At the time, the parks didn't sell annual passes yet. Instead, they promised that the passes would return soon afterward.
Disneyland later rebranded these offerings as Magic Keys, selling four different tiers of the newly named annual passes.
Then, the top tier, the Dream Key Pass, sold out. How can an annual pass sell out, you might wonder?
Nobody's quite sure about the answer to that. However, Dream Key owners have complained loudly about the lack of Park Passes availability.
Yes, even with the top annual pass in hand, guests must still book a Park Pass to enter the Happiest Place on Earth. And Park Passes have proven difficult to come by.
Eventually, the next-highest tier, the Believe Key, sold out as well. So, they now display this way on the official site.
Walt Disney World fans hadn't complained as much about Park Passes. So, nobody on this side of Disney's theme park empire thought history would repeat itself.
Oops.
I'm sad and frustrated to report that three out of the four tiers of Walt Disney World annual passes are no longer available for purchase.
The only one for sale right now is the Pixie Dust Pass. Unfortunately, Floridians are the only people who can buy that pass, too.
Unless you live in Florida, you're completely shut out right now.
Some Disney employees did the math and realized that holiday sales could cause cascading issues with Park Pass availability.
To avoid that, Disney has closed annual pass sales until the first quarter of 2022.
Regular admission tickets remain on sale, but that's your only option for the time being.
Additional Disneyland Updates
Disneyland Resort will undergo several changes in the coming months.
Now that executives have settled on the DVC Disneyland Hotel tower expansion details, construction can begin in earnest on other projects.
During Destination D23, park officials announced the intent to repurpose the former AMC Theatre space.
That reveal hinted at a changing perspective among Disney planners. The idea of wasted space is anathema now more than ever.
Disneyland Resort needs to have no wasted space since it's challenging for Disney to buy/add more later.
Inside the parks, this philosophy has impacted Mickey's Toontown, one of the least trafficked parts of Disneyland.
Strategists expect to reinvigorate this themed land with the debut of Mickey & Minnie's Runaway Railway in 2023. That's only one step, though.
A new ride would appear out of place in an outdated themed land. So, Disney will close Mickey's Toontown in March of 2022.
Thankfully, this change isn't permanent. Instead, Imagineers will redesign and modernize the current land.
Mickey's Toontown will gain two new playground areas, including CenTOONial Park, as part of this initiative.
Think of this as a showplace playground where kids can play with an interactive water fountain while parents bask in the beauty of the place.
Mickey's Toontown will return in tandem with the debut of Mickey & Minnie's Runaway Railway in early 2023.
Disney Genie at Disneyland
The other significant Disneyland update involves Disney Genie, which just debuted on December 9th.
Disney suffered a bit of a rough launch here, although this one wasn't its fault. Amazon Web Services suffered outages at the worst possible time.
The Parks Blog announced on December 7th that Disney Genie would begin on December 9th. The AWS issues occurred on December 8th.
Many Disney systems such as MagicBand services, Advanced Dining Reservations, and Mobile Orders utilize AWS. So, it was a rough time all around.
Still, the takeaway here is that Disney Genie, the virtual assistant, has arrived and permanently changed the way that guests experience the parks.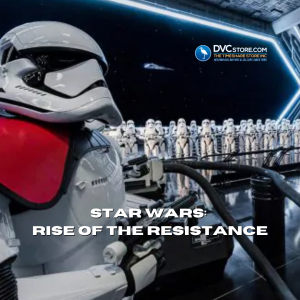 Also, we learned pricing on the Lightning Lane options at the parks. Disney sells the service for the following attractions:
Radiator Springs Racers
Star Wars: Rise of the Resistance
WEB SLINGERS: A Spider-Man Adventure
Prices vary depending on the date of your visit. Thus far, Lightning Lane has ranged from $7 to $20.
So, that's the same low-end price, but the high side costs $5 more than anything at Walt Disney World.
DVC Points Chart News
Disney usually goes into radio silence in December each year, allowing guests to enjoy the holidays.
In 2021, the company has taken a different approach, mostly by necessity.
Over the past few days, the company has revealed the 2023 DVC Points Chart for all properties.
Ordinarily, that's not a headline grabber, but we should discuss it this time. A couple of years ago, Disney switched from a maximum of five to seven "seasons."
We don't use catchy names like Magic Season anymore, though. Now, the "seasons" are just named as normal calendar dates.
Disney changed to a larger group of dates (i.e., seasons) to adjust the Points Charts more accurately.
Those six-week periods led to some imbalances wherein savvy DVC owners could find steals.
The most notable one involved October and early November. Fans of Mickey's Not-So-Scary Halloween Party could stay at DVC resorts for cheap at this time of year.
Many of the 2023 adjustments rectify this imbalance. Now, October and November fall in the middle of DVC Points usage, generally costing slightly more than average.
Meanwhile, the big benefactor is early May. The first two weeks of the monthly cost are as little as January now.
So, that's your best bet for visits, presuming you don't have kids in school. The weather's much nicer than January, but Florida and California aren't scorching yet.
Speaking of Points Charts, DVC just revealed the pricing for the Big Pine Key building at Disney's Grand Floridian Resort & Spa.
Overall, standard and Lake View studios cost the same as previous Grand Floridian rooms.
However, this building will add a new option – Theme Park View. It'll cost between 20 and 50 percent more per night, depending on whether we compare with a standard view or Lake View.
Meet Interval International

The shocker of the month involves RCI. Longtime DVC owners know that RCI works as the program's exchange partner.
Oops, I should use past tense on that. Disney will dump RCI on New Year's Day. Yes, starting in 2022, the new DVC exchange partner is Interval International.
What does this mean for you as a DVC member? The answer depends on how familiar you are with the exchange program.
For 13 years now, RCI empowered DVC members with the ability to exchange DVC Points for resort stays outside the Disney empire.
RCI members would trade their points at various timeshare properties to spend a few nights at DVC resorts.
In exchange, DVC members could use the other party's timeshare points for hotel stays at participating properties on the RCI site.
The crux here is that Wyndham Destinations owns RCI. In 2018, Marriott Vacations Worldwide purchased Interval International.
Mergers have dramatically impacted the travel industry over the past few years. Then, the pandemic accelerated the changes.
So, DVC has taken this opportunity to re-evaluate its contracts and find a new exchange partner.
Interestingly, history has repeated itself here. Some of you may recall that Interval International worked with DVC until 2009.
After 13 years with someone else, DVC has decided that the grass wasn't greener after all.
For you as an owner, the change from RCI won't impact current bookings. Those of you who have booked or exchanged points with RCI may breathe easily.
RCI will honor those bookings through 2023. Otherwise, starting on New Year's Day, your exchanges will go through Interval International.
DVC's new partner offers substantially more inventory, albeit usually at a higher points cost.
Other Disney News and Notes
The one-piece of news that will impact your next trip the most is Merchandise Mobile Checkout.
Disney has beta-tested this program since last December. If you're unfamiliar with it, the process works similarly to Amazon Go stores.
You load an app on your phone, My Disney Experience, in this case. Then, you shop for items at a participating store at Walt Disney World or Disneyland.
You'll scan barcodes for items you want to purchase and place them in a special shopping bag.
My Disney Experience displays a QR code when you're ready to check out.
You'll show this code to a cast member on the way out the door. They may (or may not) check your bag to verify you're not trying to take anything you didn't pay for.
After that, you're done. You can pay for store goods without standing in a checkout line, saving you time and aggravation.
Apparently, the beta testing phase went well, as Disney just expanded Merchandise Mobile Checkout to several new locations. You can read the complete list on the Parks Blog.
Finally, we should quickly discuss the Star Wars: Galactic Starcruiser debacle. Here's a video about the issue:
The gist is that Disney created a cheesy promotional video for Star Wars Hotel. Then, social media destroyed it so much that Disney deleted it.
That's not even the worst part. Guests canceled many reservations, creating sudden availability as early as the hotel's opening week!
Folks, that's the opposite of how marketing is supposed to work. But, unfortunately, people didn't like the clip and grew skeptical about the hotel's appeal.
We won't know for sure until reviews pour in this March, but it was a rare unforced error by Disney's PR department.