Disney's Polynesian Resort Update
Disney is just full of surprises lately. While the parks remain in a kind of stasis due to the financial ramifications of the pandemic, hotel projects remain active.
In fact, Disney just announced a new one!
Here's what we know about the expansion tower coming to Disney's Polynesian Resort.
Stating the Problem
Disney executives aren't running away from the fact that the company has cash flow issues.
When the pandemic occurred, Disney cut capital expenditures at the parks by nearly a billion dollars.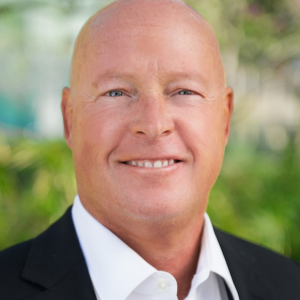 Disney CEO Bob Chapek recently lamented that some exciting projects fell by the wayside.
For instance, we haven't heard anything about the PLAY! Pavilion in more than a year.
Meanwhile, the previously announced Mary Poppins attraction at the United Kingdom pavilion has yet to begin.
During that same session, Chapek expressed frustration because he liked the theoretical Mary Poppins attraction so much.
If Disney can't start projects the boss likes, you can imagine how challenging the current predicament is.
Since Walt Disney World reopened in July 2020, Disney has prioritized high revenue options.
We're talking about the new paid Lightning Lane program, higher prices for annual passes, and the (temporary) elimination of dining plans.
For this reason, one project moved forward while everything else stood still.
I'm referencing Star Wars: Galactic Starcruiser, AKA the Star Wars Hotel.
Disney officials determined they'd make enough money in booking rooms that this resort would quickly pay for itself.
That's the current plan. Every new project must demonstrate the ability to become a revenue generator early in its life cycle.
For this reason, Disney has either canceled or mothballed a previously announced Disney Vacation Club resort.
The possibility exists that we get Reflections – A Disney Lakeside Lodge at some point. We're probably talking 2026 or 2027 at the earliest if it happens, though.
DVC desperately needs new inventory, but leadership has limited its options to existing spaces.
Thus, we get a new building at Disney's Grand Floridian Resort & Spa and an expansion tower at the Disneyland Hotel.
Hold that thought.
A Rumor Confirmed
During the second half of 2021, Jim Hill and Len Testa's podcast revealed a rumor that contained a tinge of truth.
The Disney experts had heard that Spirit of Aloha wouldn't reopen at the Polynesian.
Disney historians know that dinner shows and other Polynesian-style performances had anchored the hotel's entertainment since technically before it even opened.
In 1971, proud Disney officials would direct reporters and glitterati to Luau Cove to show off the resort's theming in the days leading up to Walt Disney World's grand opening.
That's why the podcast rumor caused many of us to do a double-take.
It suggested that the Spirit of Aloha and Luau Cove would close permanently.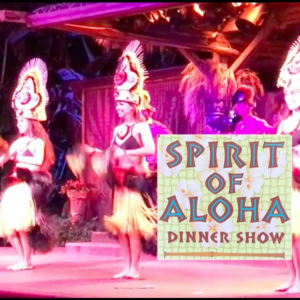 Shockingly, we learned this past week that they're correct.
Spirit of Aloha never reopened with the rest of Walt Disney World, and now it never will.
Meanwhile, Disney will repurpose the Luau Cove space. Specifically, DVC will add a tower expansion hotel here, close to the walkway that connects the Polynesian to the Grand Floridian.
I should stress that we're not talking about longhouse conversions. That's a strategy Disney took in introducing the Polynesian to the DVC lineup.
No, this is something different, something closer in spirit to what's happening at the Disneyland Hotel campus as well. Let's discuss the specifics around it.
The Design
Disney has posted images of the upcoming expansion tower. The pictures show a location at Luau Cove, toward Disney's wedding pavilion.
So, we're talking about the west end of the Polynesian campus.
At this location, Disney will build a tiered, multi-floor expansion tower.
The initial image shows multiple sections, all of which face Seven Seas Lagoon.
Guests sit on lounge chairs overlooking the water, although some of them are swimming in a nearby pool.
That pool doesn't exist yet.
So, we're talking about another one in addition to the Lava Pool and the Quiet Pool.
The unique nature of this illustration hints that one section of rooms will face the new pool. It's either five or six stories high.
Then, three sections will comprise one main building of varying heights.
All these rooms will include a view of Seven Seas Lagoon and presumably parts of Magic Kingdom.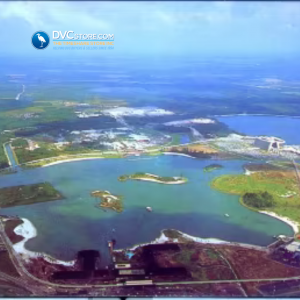 Finally, another wing connects two side structures to the main three sections.
I realize that sounds confusing, so please think of it this way.
When you face this expansion tower, you'll look at the three main sections. They'll seem like a single unit with multiple levels.
On the right, you'll notice a wing that's smaller in height that also looks out at the lagoon, albeit at a different angle.
To your left, you'll see the pool wing, which isn't really facing you at all. It slants toward the pool instead.
The whole thing reminds me of something a child would create with building blocks, only it's also beautiful to behold. The odd angles each serve a purpose to maximize sightlines.
Also, some of the stylistic elements of Reflections have translated to this new design.
For this reason, I'm not holding my breath on Reflections, at least not in its previously announced form.
The Knowns and the Unknowns
I once wrote a similar piece about Reflections on this website. As such, you'll understand if I'm a little skittish about reporting the knowns here.
Disney can always change its mind later.
The company has presented a new plan for a tower expansion that will add an unstated number of rooms.
We know we're getting 200 rooms in inventory at the Grand Floridian.
I'd be surprised if the Polynesian Resort added fewer than that.
The unmistakable conclusion is that Disney desires more inventory on the monorail because that's what its customers have said they wanted.
At this point, we have no idea whether the hotel will feature one- or two-bedroom villas. However, such a declaration would be significant because the Polynesian Resort currently lacks those.
In truth, it's the criticism I hear the most about the hotel. Some DVC users desire an option between the current studios and the costly bungalows. Disney could be honoring that wish.
The other thing I'll add is that the Grand Floridian didn't add a new ownership contract.
Instead, the Big Pine Key building's inventory goes into the existing Condominium Association agreement.
I have no idea whether the Polynesian will take the approach of the Grand Floridian or Disney's Wilderness Lodge, the latter of which added a new Condominium Association.
We likely won't know until 2024, as the end of that year is the target date for the opening of Polynesian's expansion.
Final Thoughts
While the rest of Disney's expansion plans remain on hold, DVC will add three batches of inventory between June of 2022 and the end of 2024.
In doing so, DVC introduces more options at Disneyland Resort and substantially more inventory on the Magic Kingdom Resort Monorail line.
The new Polynesian tower will contain a more modern approach than the classic style of the original hotel, one that dates back to 1971.
So, this place will have the Polynesian Resort's location, yet it could feature some of the 21st-century amenities from Disney's Riviera Resort.
Also, as someone who is on record as preferring the Polynesian to all other resorts, this new location looks really cool.
I want to stay here and own here. Don't you?